Audi to Bring House of Progress Brand Experience, Introduce New Model Lineup to Singapore in 2023
Published by
Mutasim
on
12 Dec 2022
Audi is set to bring its famed "House of Progress" immersive brand experience and introduce never-before-seen models to Singapore early next year, according to the automaker earlier today.
This will be the exhibition's fifth destination, following successful editions in Tokyo, Milan, São Paulo and Montreal. According to Audi, the goal is not only to offer visitors a peek into their future lineup of very schnelle autos, but to also encourage discourse when it comes to sustainable progress and their vision of the future of mobility.
Four core pillars of the brand will be highlighted in the House of Progress: digitalisation, design, progress, and sustainability. They will be advocated in the form of interactive installations designed for all ages, as well as riveting panel discussions with Singapore-based thought leaders.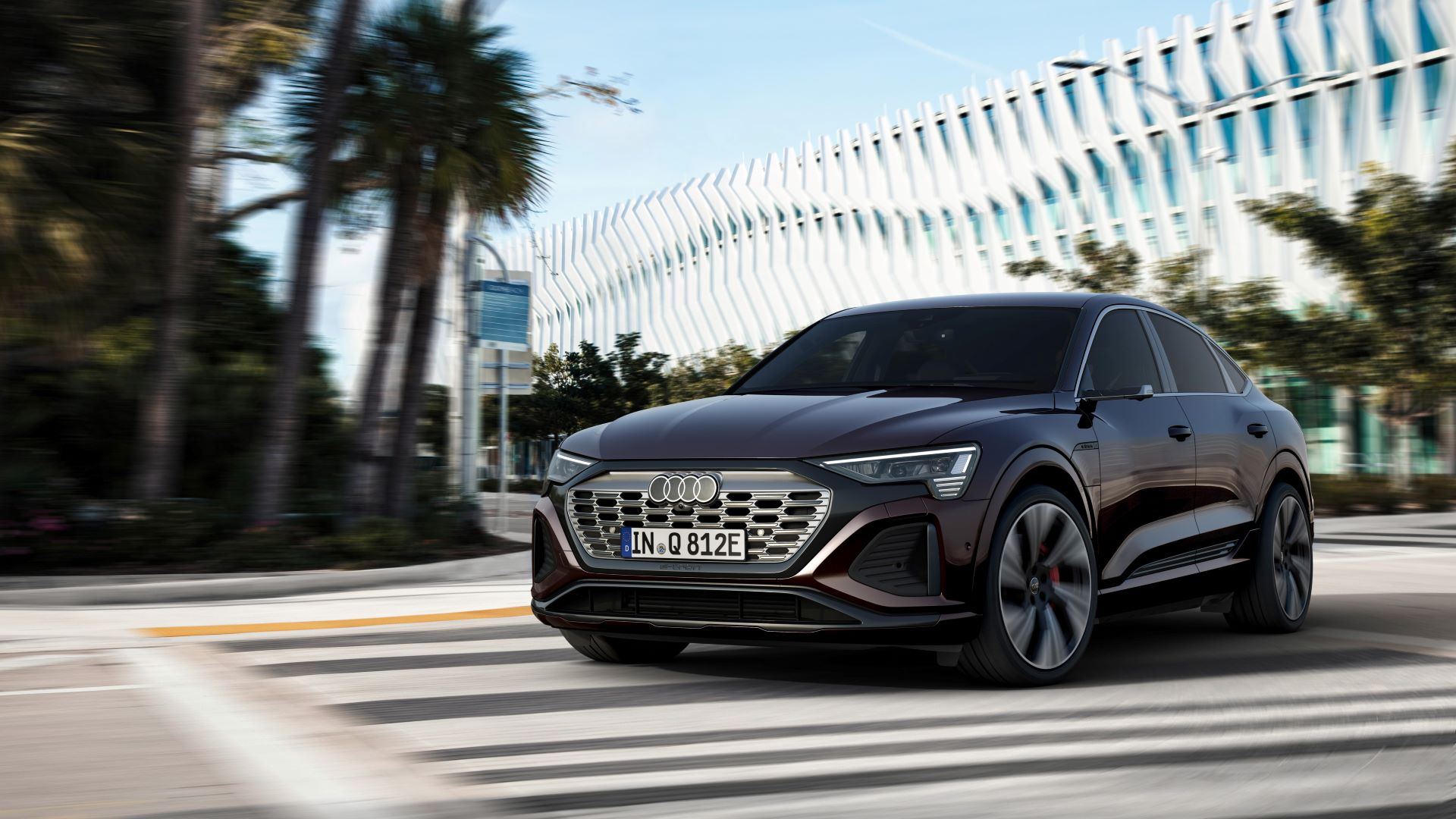 Markus Schuster, Managing Director for Audi Singapore, said, "We are excited to bring House of Progress to Singapore for the first time next year. Through this experience, we hope to showcase Audi's future-oriented values for a better, more liveable world, and offer a glimpse into how we are evolving as a brand to meet the growing needs of our customers."
"Our 2023 line-up will also debut new models that will not only expand our current electric range here, but also continue to excite customers with our latest innovations."
In response to ever-changing customer expectations and market demands in Singapore, Audi's 2023 lineup is almost certain to strengthen its position as the brand for premium electric and high-performance cars.
We can expect the refreshed Q8 e-tron and Q8 Sportback e-tron duo to arrive here in the second half of 2023, in both 50 and 55 guises. The former is said to produce 340 bhp and 664 Nm of torque, whereas the more powerful variant churns out 408hp (with Boost mode enabled) while maintaining identical torque figures.
Audi has stated that the estimated range for the SUV is up to 582 km and a tad more at 600 km for the Sportback.
That's not to say the automaker is completely giving up on internal combustion technology just yet.
Customers can also expect to see the all-new RS 7 Sportback Performance make a return for the 2023 model year. The super saloon will come with an uprated 4.0-litre V8 biturbo TFSI powerplant, featuring larger turbochargers and an increase in boost pressure. All in all, the Audi will produce a whopping 630 horses and 850 Nm of torque.
Also slated for a H2 2023 release is the RS 6 Avant. Just like the RS 7, the sports wagon will be powered by the same V8 heart and produce identical headline figures. They even share the same century sprint timing, clocking only 3.4 seconds.
On top of that, both models now enjoy faster shifting times thanks to updated software in the transmission control unit, which should provide a more agile driving experience.
Apart from new car launches and experiences, Audi will also be presenting its Activesphere concept (shown above) in early 2023, which the automaker claims will "further showcase Audi's commitment to sustainable mobility and customer centricity". 
The Activesphere is the fourth and latest in the "Audi Sphere" line of concept models that the brand has been introducing since 2021. Its immediate predecessor, the Urbansphere, made headlines recently when it was flown in to Singapore for the Greentech Festival and the Audi Night of Progress. 
Both high-profile events saw prominent figures interact with the concept car, including former F1 world champion Nico Rosberg and member of the board of management for sales and marketing at Audi AG, Hildegard Wortmann.
Download the Motorist App
The easiest and smartest way to manage your vehicle in Singapore.
Download Now
Read More: Audi Refreshes the e-tron for 2023, Changing Its Name To the Q8 e-tron and SQ8 e-tron
---
Download the Motorist App now. Designed by drivers for drivers, this all-in-one app lets you receive the latest traffic updates, gives you access to live traffic cameras, and helps you manage LTA and vehicle matters.
Did you know we have a Motorist Telegram Channel? Created exclusively for drivers and car owners in Singapore, you can get instant info about our latest promotions, articles, tips & hacks, or simply chat with the Motorist Team and fellow drivers.