This week, we review the Audi RS e-tron GT, Polestar's global reveal of its new model, the Polestar 3, and we express our views on why modern cars are all starting to look way too similar to one another!
If you're looking for a condensed list of our weekly round-up, we have:
Continue scrolling to read a condensed version of the articles! Otherwise, you can click on the links above to bring you to the respective article or video!
---
Every once in a while, something truly magical comes along and disrupts an entire industry, pushing the envelope of what's possible. Think iPhone, Walkman, or even the first motorcar. And now, Audi's done exactly that with its latest electric saloon.
The RS e-tron GT is not the very first electrified saloon car for the masses. It's not even the first electric Audi – that title goes to the e-tron SUV which we reviewed last December. 
But in many ways, this grand tourer is far more than just an e-tron variation. It's a culmination of the very best that the company has to offer, with sprinklings of Porsche-derived components (up to 40%!) that supposedly makes it a proper category-disruptor, and some say, a true Tesla killer.
Or is it? Find out here!
---
Polestar has officially unveiled the latest addition to its line-up! The new Polestar 3 combines Scandinavian design with SUV characteristics to redefine the SUV for the electric age.
A great emphasis has been placed on sustainability but without compromising the user experience. Where possible, innovative engineering and/or material selection has been employed to minimise the car's impact on the environment. 
---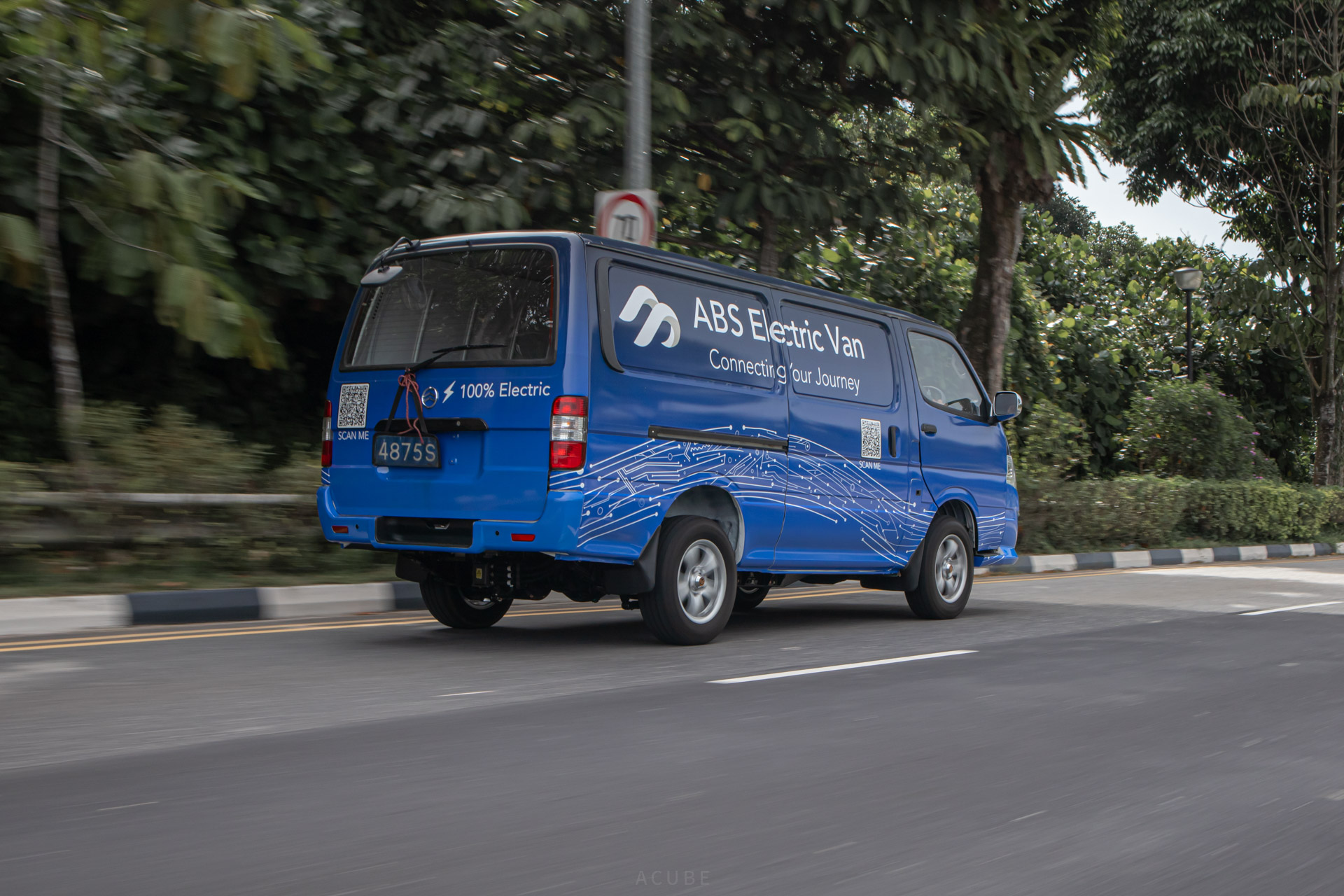 If you thought that we were done with just one electric van from Golden Dragon, not so fast, because just like DJ Khaled on repeat, here comes "another one".
With a name like the Golden Dragon XML5036 EV ABS Van, it's almost akin to reciting prose. But before you start scratching your head about what this vehicle is about, why not give it a guess? 
Well, notwithstanding that funky name, this is an honest-to-god cargo van, one that is powered not by fossil fuels, but by electricity. Plus, it is done up with a rather eye-catching wrap too (which we were informed was designed in-house by the dealer's marketing team).
---
It's a question that we're sure you'd have asked yourself at some point - why do so many modern cars look the same? Because this definitely was not the norm just a decade ago.
Even back then, cars from different manufacturers had design features that were unique to its marque. Of course, we cannot directly compare cars then to the cars of today as we now live in a very different world.
Where car companies were busy trying to acquire rival brands just over ten years ago, the larger conglomerates created as a result of those decisions are now attempting to turn a profit in a world ravaged by tightening emissions regulations and the fall out from a pandemic.
---
Did you ever get the feeling Toyota tailor-made the Alphard for those who desired a limousine-esque experience while still remaining relatively low-key?
Still have your doubts? Take a look at our roads, and see how many Toyota Alphards (and its Vellfire twin) are running around as private chauffeur-driven cars, luxury taxis or as limousines-for-hire.
And it's not just Singapore, the Alphard is also popular for the aforementioned reasons in Malaysia, Indonesia, Thailand and Hong Kong too. Named after the Alphard star, it's not uncommon to see celebrities using these cars to arrive at events or going about their daily lives.
But what should you look out for before buying one?
---
Welcome to the 5th instalment of the Talk Car Sing Song Podcast, where Jackie will be discussing with our fellow car enthusiasts, Brendan (@b.lim_486) and Galleon (@untameddriven) the basics of motorsports! 
Download the Motorist App
The easiest and smartest way to manage your vehicle in Singapore.
Download Now
Read More: Week Of 3rd October: Mercedes-Benz C200 AMG Line Review, The New Toyota Sienta Now Available In Singapore, And In The Headlights With A Classic Toyota Celica!
---
Download the Motorist App now. Designed by drivers for drivers, this all-in-one app lets you receive the latest traffic updates, gives you access to live traffic cameras, and helps you manage LTA and vehicle matters.
Did you know we have a Motorist Telegram Channel? Created exclusively for drivers and car owners in Singapore, you can get instant info about our latest promotions, articles, tips & hacks, or simply chat with the Motorist Team and fellow drivers.