In this edition, we delve into the world of racing simulators, May's 1st COE bidding drops Cat E prices further and drive the Alfa Romeo Stelvio Super!
In short, if you're looking for a condensed list of our weekly round-up, we have:
---
Continue scrolling to read a condensed version of the articles! Otherwise, you can click on the links above to bring you to the respective article or video!
---
Racing simulators have come a really long way since the days of retro 8-bit driving games. Modern simulators utilise accurate manufacturer models and laser-scanned tracks to recreate reality in 3D space.
The equipment you use to interact with the virtual world has evolved significantly too, from the early gaming controllers of the 1990s, to the sophisticated simulator set-ups of today, replete with force-feedback wheel bases, advanced pedals, and even complete race car-switch gear.
Want to know more? Click here to read on!
---
In the 1st COE bidding exercise for May 2022, Cat A closed at $70,901, Cat B at $92,090, Cat C at $50,890, Cat D at $9,489 and Cat E at $91,112.
Cat A (Cars up to 1600CC & 97KW) received 804 bids and saw a $2,202 increase from the previous exercise. It closed at $70,901.
Cat B (Cars above 1600CC or 97KW) saw 699 bids and increased by $2,088. It closed at $92,090
Cat C (Goods Vehicle & Bus) received 184 bids and decreased by $1,112. It closed at $50,890.
Cat D (Motorcycles) had 773 bids in total and saw a $312 decrease. It closed today at $9,489.
Lastly, Cat E (Open Category) received 283 bids and saw a decrease of $4,689. It closed at $91,112.
Want to read the full article? Read on here!
---
Will.i.am is a record producer and musician of Black Eyed Peas fame, and he can now add 'car designer' to his already-impressive repertoire.
Bear in mind (no pun intended, more on that later) that this isn't actually the first custom car he has had a hand in designing - cue flashbacks to a visually re-worked DeLorean which IAMAUTO (his self-founded car company) styled, which was then built by the guys at West Coast Customs. We have no idea just how many other quintessentially noughties names can we cram into one article.
Want to know more about the Mercedes GT W1X? Read on here!
---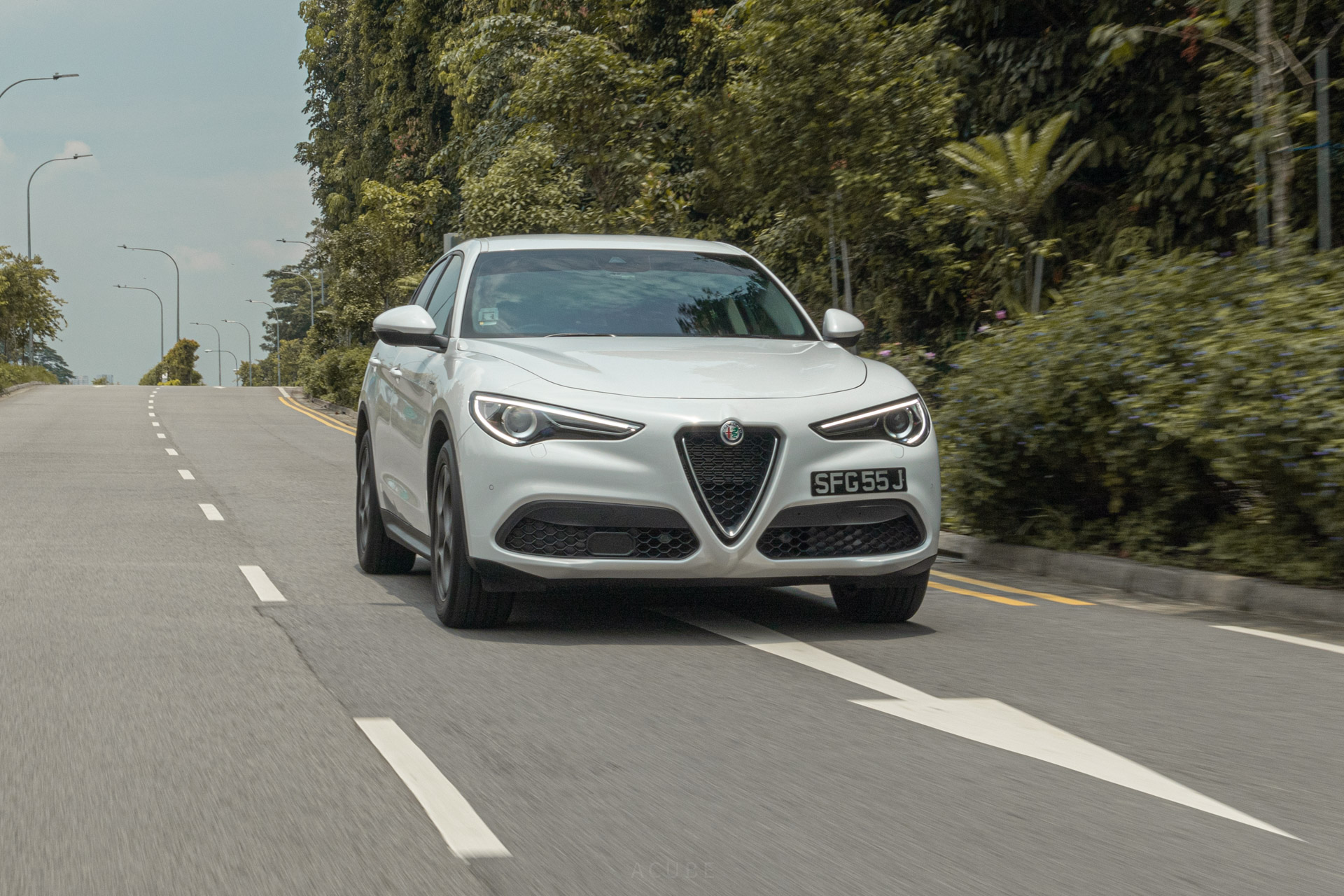 It is an established fact that Alfa Romeo designs some of the most beautiful cars in the business. But what happens when the company sets out to create its first ever SUV?
Now, I can already hear the collective groaning from some of you about how auto journalists love to harp on about Italian flair and tasteful design and what-have-you, but hear me out on this. Many automakers have attempted to design truly radical SUVs over the years, to varying degrees of success. 
The Stelvio belongs to the select few that have succeeded in transplanting unique visual elements of the automaker to an offroader shell without looking like a hack job. It is, after all, based on its Giulia saloon sibling. With curves and details that call back to Alfa Romeo's rich motorsports heritage, the Stelvio certainly breaks the mold on how a crossover should look. 
Interested in the Alfa Romeo Stelvio Super? Proceed here! 
---
You probably never really seen a Volkswagen Touareg on the roads before and that is because most people are unaware that it exists. In the 2022 model, your right leg has 335bhp and 450Nm of torque at its disposal, coupled with all-wheel steering and its permanent all-wheel drive system dubbed 4MOTION. Even better, there are more drive modes than you actually might use! Here's a suggestion: Why don't you take this car for a spin with its snow driving mode? Use the cooling seat function while you're at it. 
Click here to watch the video!
---
Have you ever wondered just how much your current vehicle is actually worth? Track its value with Motorist's Vehicle Price Predictor!
Our aim at Motorist is to simplify vehicle ownership and selling your vehicle is very much part of the ownership process. Used vehicle prices can greatly fluctuate with demand as well as with the current COE prices. As such, it can be difficult to ascertain the best time to actually sell your vehicle.
Proceed here for more information!
Download the Motorist App
The easiest and smartest way to manage your vehicle in Singapore.
Download Now
Read More: mRecap: Week of 25th April 2022 - Personal Or Car Loan, Stop-Start Myths And Misconceptions And Audi E-tron mReview!
---
Download the Motorist App now. Designed by drivers for drivers, this all-in-one app lets you receive the latest traffic updates, gives you access to live traffic cameras, and helps you manage LTA and vehicle matters.
Did you know we have a Motorist Telegram Channel? Created exclusively for drivers and car owners in Singapore, you can get instant info about our latest promotions, articles, tips & hacks, or simply chat with the Motorist Team and fellow drivers.