The 10 Most Common Roadblock Locations in Singapore (2021 Edition)
(Photo Credit: Singapore Police Force)
Here are the 10 most popular roadblock locations in Singapore during 2021. This listicle was created from data taken from the Motorist App.
Roadblocks are notorious for catching motorists off guard. In a bid to catch drink drivers and cars with illegal modifications, the traffic police will close off a section of the road to check cars individually for driving infringements.
For both the traffic police and driver, it's an arduous process, as it takes time to check both the driver and car. This often results in a traffic jam as you await your turn.
If you come across a roadblock, please bear in mind that avoiding it is a serious offence. In fact, offenders may be fined up to S$5,000 and/or jailed for up to 12 months.
You can, however, minimise your chances of running into one. Simply avoid driving through the following roads between 10pm to 6am, as the likelihood of roadblocks occurring at those timings are much higher.
1) Yishun Avenue 8
(Photo Credits: Google)
2) Stamford Road After Beach Road (Towards Bencoolen Street)
(Photo Credits: Google)
3) Tampines Avenue 4 (Toward Tampines Avenue 7)
(Photo Credits: Google)
4) Kallang Road (Toward Victoria Bridge)
(Photo Credits: Google)
5) Paya Lebar Road Toward Airport Road (After Circuit Link)
(Photo Credits: Google)
6) Bartley Road (Toward Tampines Avenue 1)
(Photo Credits: Google)
7) Mountbatten Road (Toward Sims Way)
(Photo Credit: Google)
8) Lor 6 Toa Payoh (Before Kim Keat Link)
(Photo Credit: Google)
9) Admiralty Road (Towards Woodlands Avenue 1) before Woodlands Central Road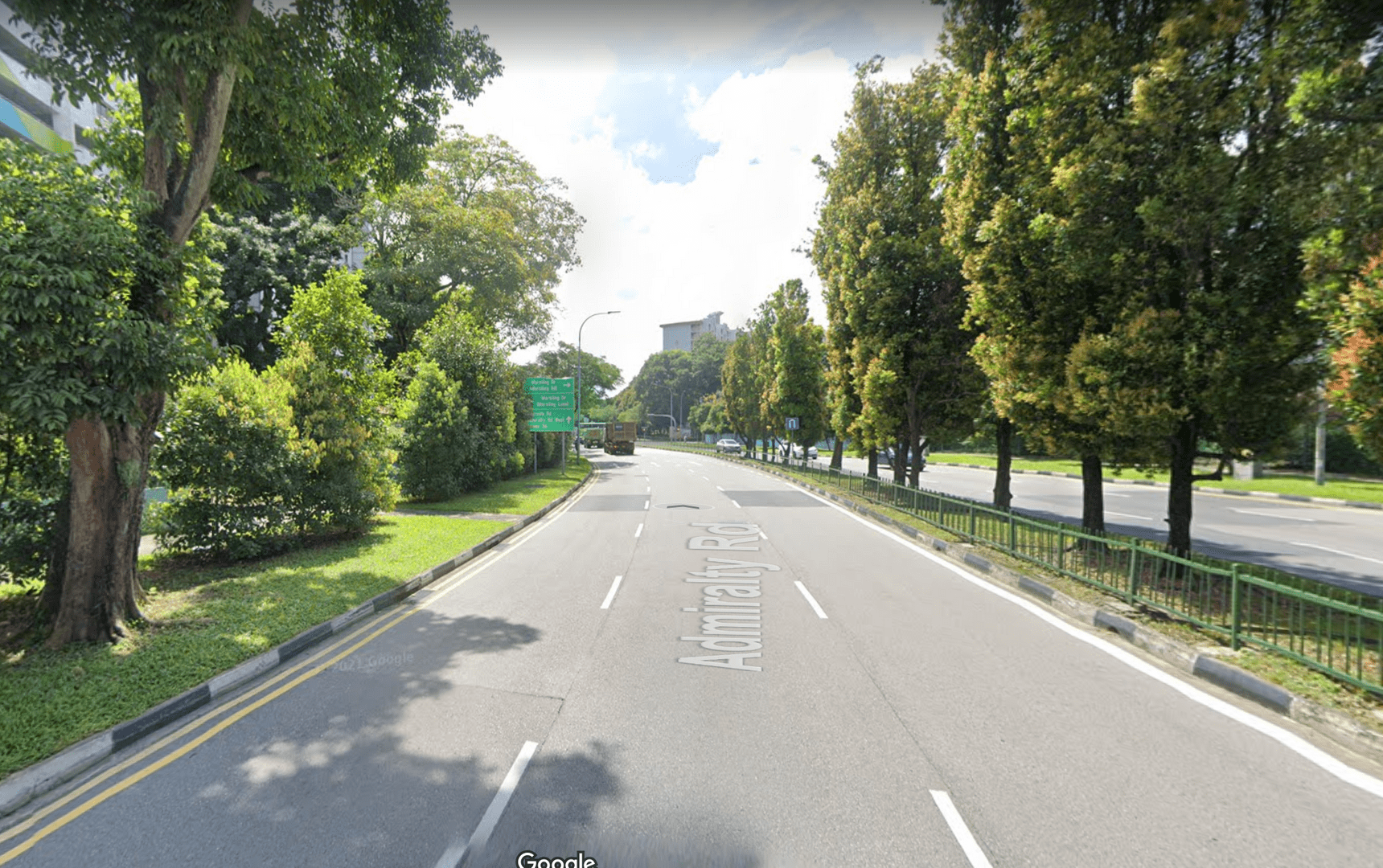 (Photo Credits: Google)
10) Ang Mo Kio Avenue 8 (Toward Bishan Road)
(Photo Credits: Google)
View Police Sightings and More on the Motorist App
How would you like to be alerted of roadblocks, traffic jams, or road hazards while driving? With our Traffic Incident feature, you can receive real-time traffic alerts from fellow drivers while driving.
Together with our Co-Driver feature, you'll never have to worry about unexpected traffic incidents along your travel route again.
With the year coming to a close, please be reminded that the number of roadblocks is likely to increase over the next few days to catch drink drivers.
If you have consumed alcohol, please be responsible by taking a taxi or engaging a valet service to send you home instead.
Read More: The 10 Most Common Traffic Police 'Sniper' Spots in Singapore (2021 Edition)
---
Download the new Motorist App now. Designed by drivers for drivers, this all-in-one app lets you receive the latest traffic updates, gives you access to live traffic cameras, and helps you manage LTA and vehicle matters.
Did you know we have a Motorist Telegram Channel ? Created exclusively for drivers and car owners in Singapore, you can get instant info about our latest promotions, articles, tips & hacks, or simply chat with the Motorist Team and fellow drivers.