On this week's instalment, VTL ticket sales are suspended, COE rises even higher and the 10 most common Traffic Police 'Sniper' Spots in Singapore for 2021.
In short, if you're looking for a condensed list of our weekly round-up, we have:
---
Continue scrolling to read a condensed version of the articles! Otherwise, you can click on the links above to bring you to the respective article or video!
---
Being around for nearly half a century, the 3 Series is unmistakable on our roads. It is arguably the quintessential model that defines BMW's heritage.
The 3 Series has always been a staple offering within the compact executive sedan segment. Some like it for being the "value-for-money" option, while for some other buyers, it's just simply being able to brag about owning something from the Bavarian marque.
There's nothing wrong with wanting the cheapest option available, but how does the base model 318i stack up against the competition? 
Find out more here!
---
In the 2nd COE bidding exercise for December 2021, Cat A closed at $58,801, Cat B at $80,989, Cat C at $44,000, Cat D at $9,601 and Cat E at $83,889.
Read a more comprehensive rundown here.
---

From 23 December 2021 to 20 January 2022, ticket sales for Vaccinated Travel Lane (VTL) flights and buses into Singapore will be suspended in light of the increasing number of COVID-19 Omicron variant cases.
New bookings and ticket sales for travellers entering Singapore will be halted in a bid to stamp the spread of COVID-19 and its Omicron variant. 
Read more here.
---
In 2021, these are the 10 most common traffic police 'sniper' spots in Singapore. Use Co-Driver on the Motorist App to receive alerts on these "red zones" while driving!
Police Speed Laser Cameras (PSLCs), also known as "sniper cameras", are deployed in areas marked as a "red zone" and they are notoriously strict when it comes to speeding. 
Read more about PSLC locations here!
---
This Christmas, we are collaborating with the Handicaps Welfare Association (HWA), a non-profit charitable organisation founded in 1969 that provides transport assistance to the elderly and underprivileged.
From 25 Dec 2021 to 6 Feb 2022, Motorist will donate $1 to HWA for every new user registered with vehicle details added.
Small efforts make a big difference! Join us in this meaningful project in 3 simple steps:
Download our Motorist app here
Register an account 
Add your vehicle.
Click here for more information!
---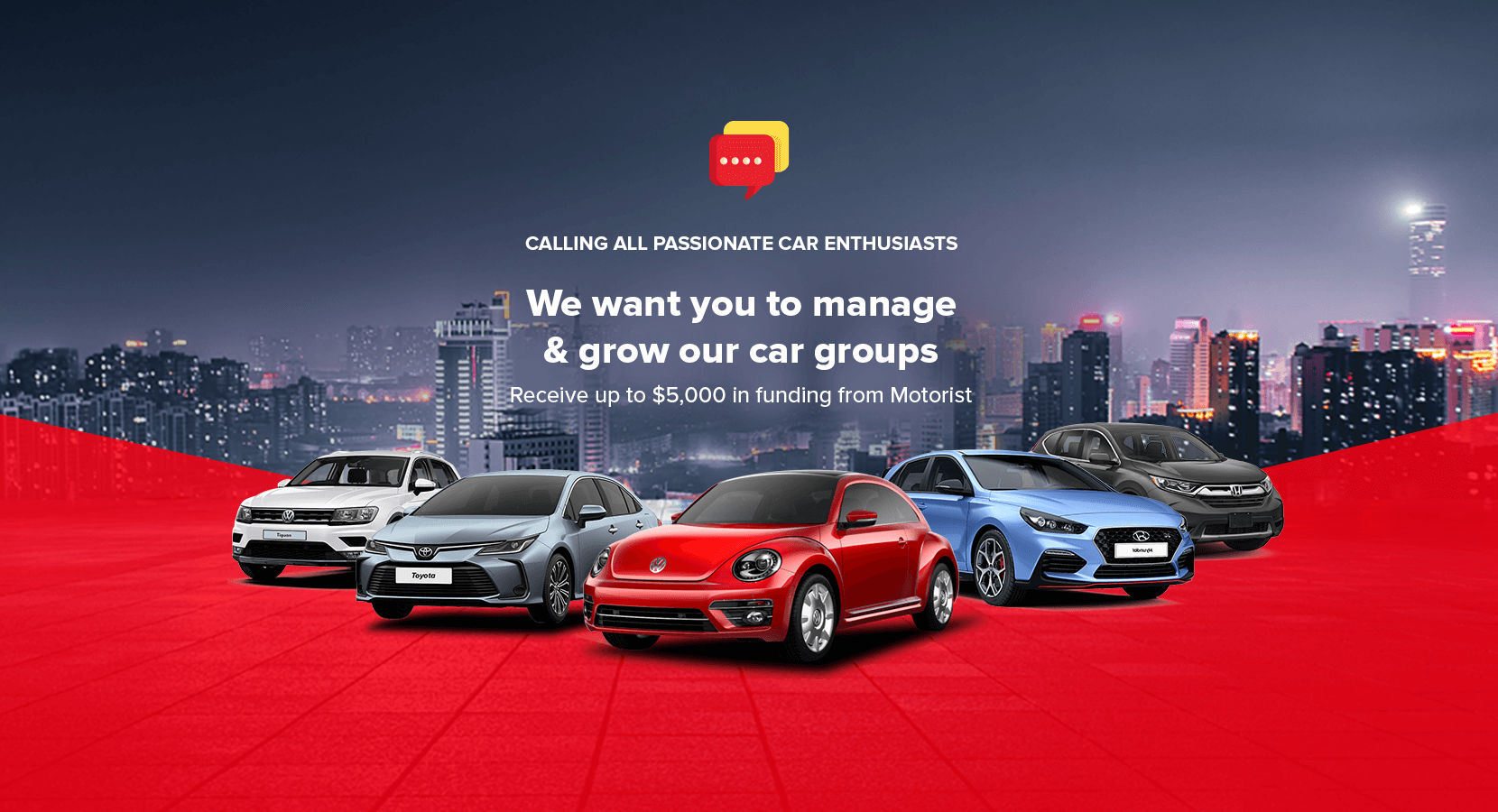 Want to create your own car club, but lack the funding to do so? With Motorist's new Car Group Chat feature, you'll have a platform to promote your new car club AND be incentivised to do so too!
Gather like-minded owners with the same make and model of your vehicle, and grow your own car club! Be the leader of your club (dubbed the Car Group King), and receive up to $5,000 in funding for club-related activities.
Download the Motorist App to find out more!
Download the Motorist App
The easiest and smartest way to manage your vehicle in Singapore.
Download Now
Read More: This Week In Cars #11: SEAT Arona mReview, More Instaworthy Photoshoot Locations And A Car Ownership Guide For Millennials
---
Download the new Motorist App now. Designed by drivers for drivers, this all-in-one app lets you receive the latest traffic updates, gives you access to live traffic cameras, and helps you manage LTA and vehicle matters.
Did you know we have a Motorist Telegram Channel? Created exclusively for drivers and car owners in Singapore, you can get instant info about our latest promotions, articles, tips & hacks, or simply chat with the Motorist Team and fellow drivers.