This Week In Cars #11: SEAT Arona mReview, More Instaworthy Photoshoot Locations And A Car Ownership Guide For Millennials
(Photo Credits: @carspotsg)
This week's instalment features our take on the SEAT Arona, Instagrammable places to photoshoot your car and a car ownership guide for Millennials.
In short, if you're looking for a condensed list of our weekly round-up, we have:
---
Continue scrolling to read a condensed version of the articles! Otherwise, you can click on the links above to bring you to the respective article or video!
---
In recent years, SEAT has cemented itself as a maker of well-equipped, well-sorted vehicles, positioned in a more wallet-friendly area of the market.
The Arona adds itself as another arrow in SEAT's quiver, further bolstering the Spanish marque's lineup. 
---
Through strict internal judging rubrics, we've whittled our way down to the cars as featured in this list! Our judgement criteria include all the factors one would look out for when purchasing a vehicle.
Generally, these metrics include things like speed, power, interior & boot space and fuel economy. For each category, the cars are ranked against each other, with the highest scoring car scoring full marks. The data is then normalised to take into account the price differential between each vehicle.
We also have our Editor's Pick. These are cars that may not necessarily score the highest statistically, but may present critical and thoughtful user experience designs that make them hard to ignore!
Read further here to find out about our picks for Cars Of The Year!
---

You've always wanted a car to call your own. Fed up with public transport, you decide to pull the trigger and start shopping for your very first car.
Whilst buying a car isn't the most complex thing that you can do as a young adult, it does have a tangible impact on your financial health. Do note that if you're looking to settle down, owning a car will affect your Total Debt Servicing Ratio (TDSR), which may lead to lower loan amounts from your financial institutions.
If you've already done your due diligence, and still have the same conclusions (that you need a car!), just what are the steps can you take to afford one?
Read more here!
---
5 Instaworthy Car Photoshoot Locations In Singapore Part 2
(Photo Credits: @carspotsg)
Eager to photograph your sweet ride? In part two of our photoshoot series, we explore other locations to take your car photography game to the next level.
Join us as we explore the more urban side of Singapore mixed with a touch of some colonialist architecture to serve as the backdrop of your shoots.
---
Joining the ranks of the Avante in Hyundai's line of newly refreshed cars, can the new Tucson join its ranks as a futuristic Korean icon? Following the new "sensuous sportiness" design philosophy, the new Tucson is looking more stylish than ever with well-defined lines and edges. 
Tune in to this quick walk around the Tucson to see it for yourself!
---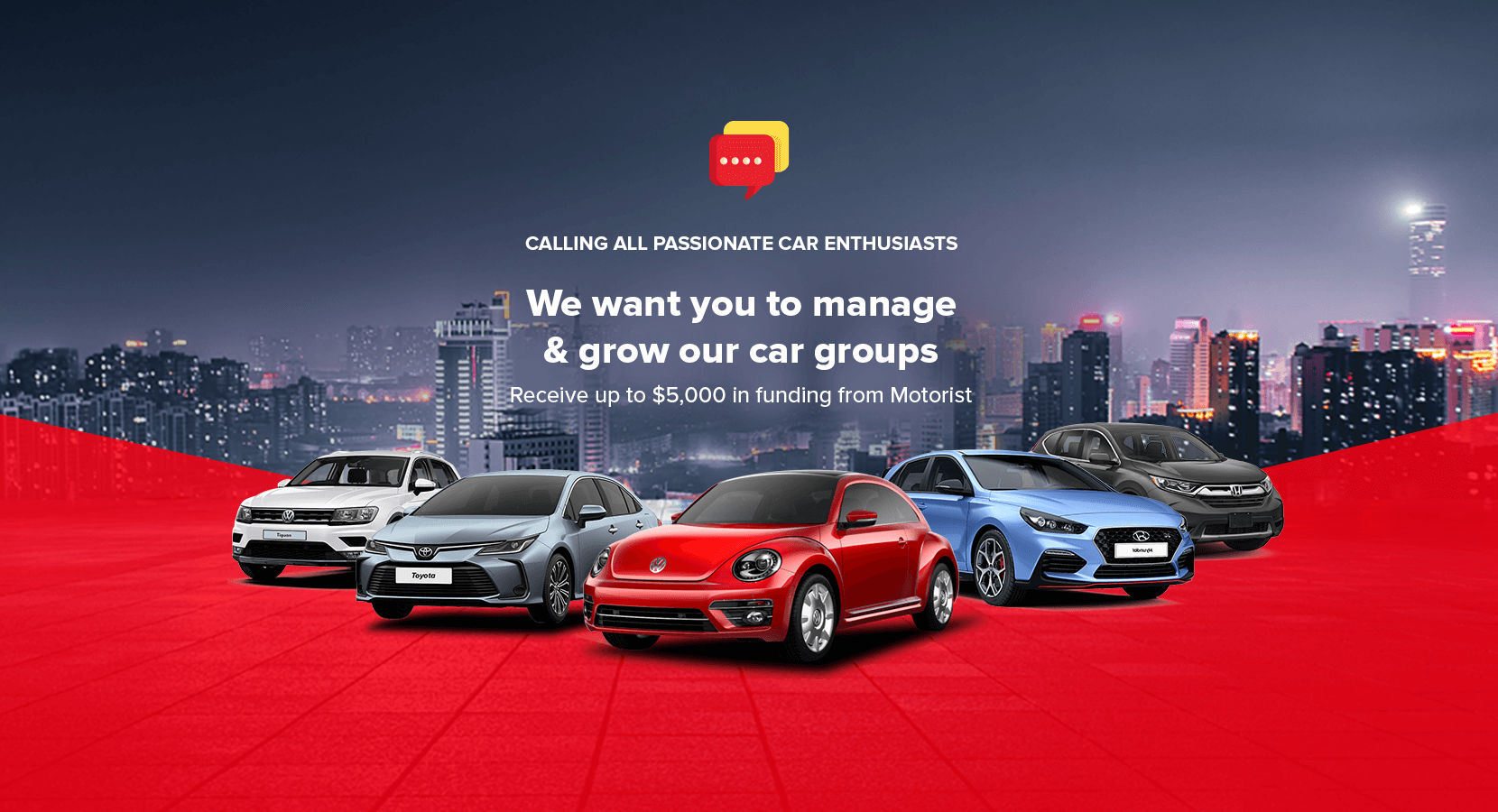 Want to create your own car club, but lack the funding to do so? With Motorist's new Car Group Chat feature, you'll have a platform to promote your new car club AND be incentivised to do so too!
Gather like-minded owners with the same make and model of your vehicle, and grow your own car club! Be the leader of your club (dubbed the Car Group King), and receive up to $5,000 in funding for club-related activities.
Download the Motorist App to find out more!
Download the Motorist App
The easiest and smartest way to manage your vehicle in Singapore.
Download Now
Read More: This Week In Cars #10: Motorist's Car Of The Year, MINI & MG5 mReviews and Rising COE Prices
---
Download the new Motorist App now. Designed by drivers for drivers, this all-in-one app lets you receive the latest traffic updates, gives you access to live traffic cameras, and helps you manage LTA and vehicle matters.
Did you know we have a Motorist Telegram Channel? Created exclusively for drivers and car owners in Singapore, you can get instant info about our latest promotions, articles, tips & hacks, or simply chat with the Motorist Team and fellow drivers.