Penang is the most northerly point on The Great Malaysia Road Trip. It is the second smallest Malaysian state by land mass, and the 8th most populated state.
Its modern history first began in 1786, with Francis Light setting up a free port in George Town to entice traders from nearby Dutch trading posts, and in 1826, become a British crown colony. Trade continued to remain strong well into the 1960s.
A crucial re-pivot to manufacturing in the 1970s spearheaded its development as one of Malaysia's most vital economic powerhouses, having the third highest Human Development Index amongst all the other states, only falling behind Kuala Lumpur and Selangor.
Question What You Know About Food
And you see this in Penang's rich art scene. Museums and galleries, such as the Wonder Food Museum, are designed to challenge one's acceptance of what's normal. You'll only have the energy to think about such abstract topics if all your basic survival needs are met. 
The Wonder Food Museum contains super-sized, hyper-realistic exhibits of popular Malaysian food items. It also serves to educate its visitors about what goes into creating dishes that we know, love and yet take for granted.
Upon entering the space, you'll find replicas of common street food items that you'd see throughout Penang. Further into the exhibition, you'll also see food items being pushed to the extreme.
It really makes you question what makes a food item palatable. Is it the colour or texture? And how/why does mould make you instinctively queasy? The answers to these questions can be found in the museum, so do drop by if you are in George Town!
Address: 49, Lebuh Pantai, George Town, 10200 George Town, Pulau Pinang, Malaysia
Opening Hours: 9 AM - 6 PM (Daily)
Go Straight to the TOP
Komtar TOP Penang is situated in the heart of George Town, and is the tallest building in Penang, standing at a height of 249 metres. You'll find an observation deck at the very top of the structure, offering visitors panoramic views of George Town's bustling streets, colonial buildings, and surrounding mountains.
Equipped with viewing telescopes and informative displays, the deck offers a deeper understanding of the city's rich history and cultural heritage. And you'd also be glad to know that the attached mall offers multiple F&B and retail offerings, so you can scratch your shopping itch and your food cravings before leaving the premises. 
But wait, there's more! Komtar TOP Penang also offers an array of entertainment options. It houses a state-of-the-art cinema complex where moviegoers can enjoy the latest blockbusters in ultimate comfort.
Additionally, the building features an indoor theme park, providing thrilling rides and attractions for visitors of all ages. Whether one seeks retail therapy, culinary delights, or exciting leisure activities, Komtar TOP Penang is a multifaceted destination that guarantees a memorable experience for all who visit.
Address: 1, Jln Penang, George Town, 10000 George Town, Pulau Pinang, Malaysia
Opening Hours: 10 AM - 10 PM (Wed - Mon), 10 AM - 7 PM (Tue)
Saviour the Sweeter and Richer Things in Life
Durian Central provides probably the finest durians in town, rightfully earning its reputation as the go-to destination for durian enthusiasts. Customers can expect an exceptional durian shopping experience, with knowledgeable staff on hand to provide expert advice.
The owners pride themselves in supplying only the finest durians, guaranteeing a satisfying and memorable durian feast for every visitor! The establishment is known for carrying two different types of durian - Black Thorn, and Musang King. 
Black Thorn is known for its exquisite taste and creamy texture, and is one of the most prized durian cultivars. Musang King is widely regarded as the king of durians due to its rich, creamy flesh and intense aroma.
And you can enjoy durians here all year long, as the inventory is chilled to ensure customers can satisfy their cravings even during the off-season!
Address: Durian Central @ Macalister Road Black Thorn Musang King Specialist
Opening Hours: 11 AM - 11 PM (Daily)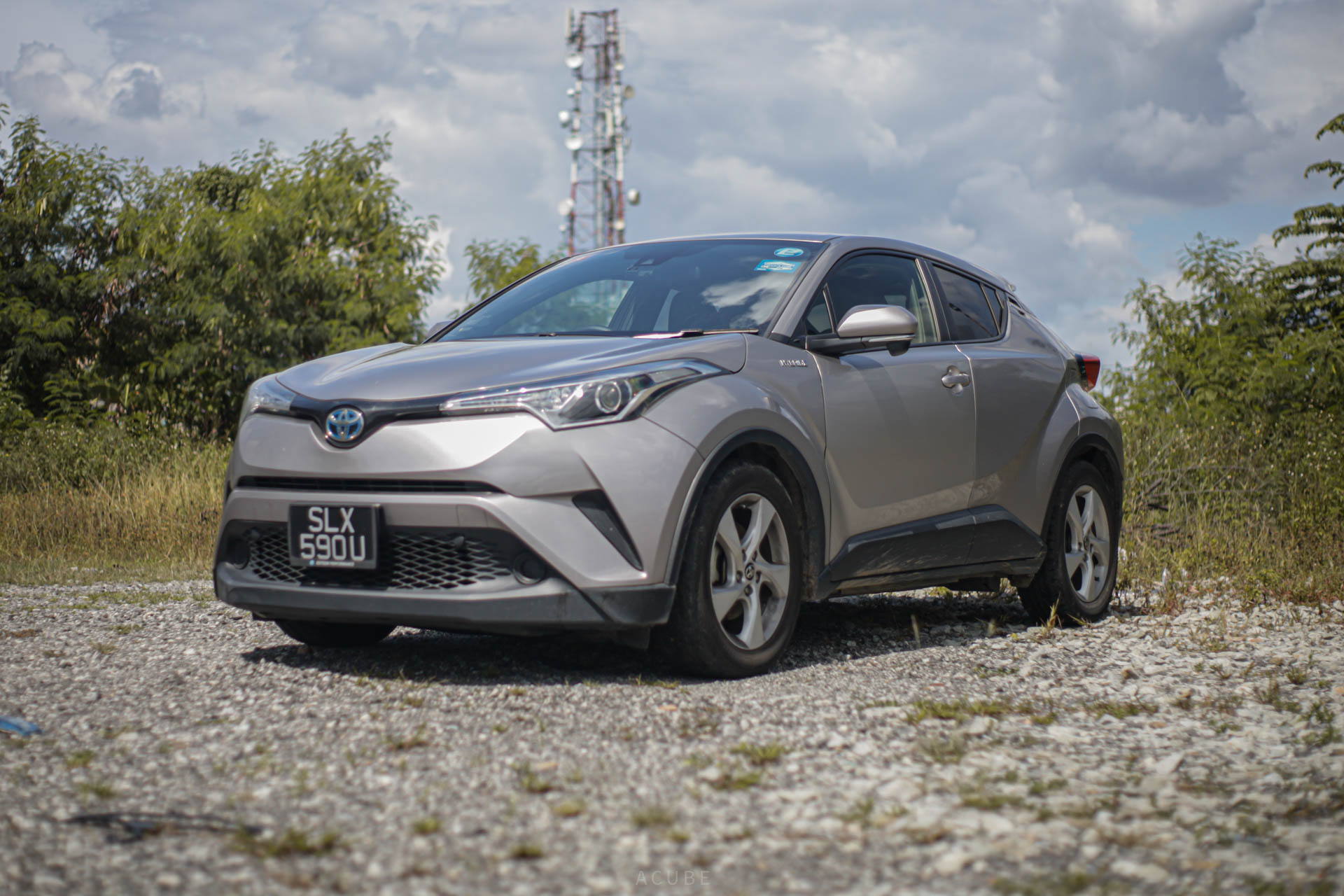 We'd like to once again thank our title sponsor DirectAsia and supporting sponsor YHI Singapore for supporting us on this Great Malaysia Road Trip! We'd also like to thank Esteem Performance for providing us with a smooth and reliable Toyota C-HR support vehicle for the crew that made this trip possible.
Most importantly, do stay tuned for the next instalment of DirectAsia's Great Malaysia Road Trip, which will be in Johor Bahru!
Download the Motorist App
The easiest and smartest way to manage your vehicle in Singapore.
Download Now
Read More: The Great Malaysia Road Trip: Idyllic Interests In Ipoh!
---
Download the Motorist App now. Designed by drivers for drivers, this all-in-one app lets you receive the latest traffic updates, gives you access to live traffic cameras, and helps you manage LTA and vehicle matters.
Did you know we have a Motorist Telegram Channel? Created exclusively for drivers and car owners in Singapore, you can get instant info about our latest promotions, articles, tips & hacks, or simply chat with the Motorist Team and fellow drivers.