The Great Malaysia Road Trip: Idyllic Interests In Ipoh!

The next stop in The Great Malaysia Road Trip is some three hours away from our previous stop. We've traded some of Bentong's nature and culture for the rich heritage of Ipoh.
This northwestern Malaysian city is often referred to as the gateway to the Cameron Highlands hill station. Now known as the capital city of Perak, it first saw explosive modern growth back in the 1880s, where settlers first discovered large deposits of tin.
When the tin eventually ran out, Ipoh did experience a period of decline. However, it has since reinvented itself as a hub for the preservation of its colonial heritage!
Get Your Daily Dose of Caffeine at Chang Jiang White Coffee!
What better way to start a morning than to have a good cup of traditional Ipoh coffee? Starting it by savouring the flavours with proper scenery to boot!
The featured outlet is at Kin Loong Valley, and has Ipoh's mirror lake for a backdrop. Stunning cave formations and an abundance of nature more than made up for the rough gravel roads leading into the establishment.
Our hosts ordered a selection of delectable local treats, including a mixture of beverages, traditional kaya toast and even wonton noodles!
With our bellies full of scrumptious food, it's time to hit the roads. And thanks to the comprehensive insurance coverage from DirectAsia, and the superior grip offered by the Yokohama Advan tyres, our hosts had the confidence to tackle any obstacle the Malaysian roads could throw at them.
Address: Eko Perlancongan, 1, Jln Perniagaan Sengat, Pusat Perniagaan Sengat, 31350 Ipoh, Perak, Malaysia
Opening Hours: 8 AM to 6 PM (Daily)
Live Your Royalty Fantasies at Kellie's Castle
Ipoh is home to an actual British castle. Believe it or not, this structure was built back in 1910 by William Kellie-Smith (hence its name), a Scottish planter.
Born in 1870, Kellie-Smith first trained as a civil engineer, arriving in Malaysia in the 1890s as a fresh-faced 20 year old.
He eventually made significant profits in the rubber and tin mining industries. The proceeds were then used to purchase 9,000 hectares of land from the government. Kellie's Castle sits on this land.
Construction was abandoned in 1926, after William Kellie-Smith passed away from pneumonia on a holiday to Portugal. It has since become a popular tourist attraction, even being utilised as film sets for various popular films!
Address: Kompleks Pelancongan Kellie's Castle Lot 48436, KM 5, 5, Jalan Gopeng, 31000 Batu Gajah, Perak, Malaysia
Opening Hours: 9:30 AM to 5:30 PM (Daily)
Re-energise With Ipoh's Famous Hor Fun
Exploration done, it was time for us to find lunch. And if you are in Ipoh, you should really sample their famous Hor Fun.
Hor Fun in Singapore usually comes with a viscous brown broth, liberally drizzled over your smooth and silky rice noodles. It is warm, salty and has good mouthfeel, making it the perfect accompaniment on a cold rainy day.
And that is exactly what we got when we parked up for our lunch. The rain was torrential, but the food made it feel much more bearable. The Ipoh variant soothes one's soul just as much as its Singaporean cousin, the only difference being that the broth isn't brown, but clear.
If anything, Ipoh's Hor Fun is even stickier and more umami than its Singaporean counterpart, but yet somehow works with its typically delicate proteins. It truly is the ultimate comfort food when you are feeling a little under the weather!
Address: N/A
Operating Hours: N/A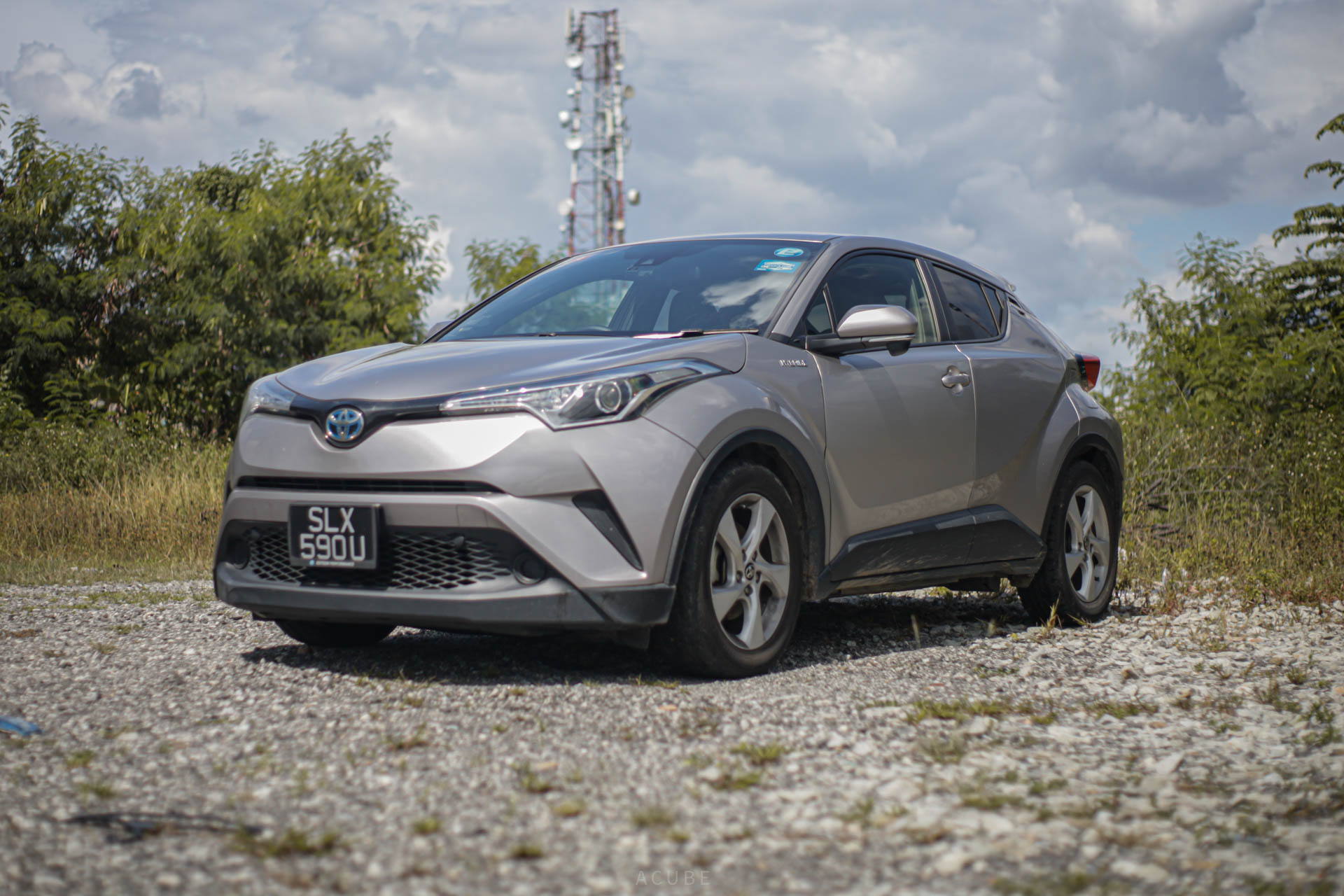 We'd like to once again thank our title sponsor DirectAsia and supporting sponsor YHI Singapore for supporting us on this Great Malaysia Road Trip! We'd also like to thank Esteem Performance for providing us with a smooth and reliable Toyota C-HR support vehicle for the crew that made this trip possible.
Most importantly, do stay tuned for the next instalment of DirectAsia's Great Malaysia Road Trip, which will be in Bentong!
Download the Motorist App
The easiest and smartest way to manage your vehicle in Singapore.
Download Now
Read More: The Great Malaysia Road Trip: Kudos to a Great Day Out in Kuala Lumpur
---
Download the Motorist App now. Designed by drivers for drivers, this all-in-one app lets you receive the latest traffic updates, gives you access to live traffic cameras, and helps you manage LTA and vehicle matters.
Did you know we have a Motorist Telegram Channel? Created exclusively for drivers and car owners in Singapore, you can get instant info about our latest promotions, articles, tips & hacks, or simply chat with the Motorist Team and fellow drivers.