A 150 kilometre drive brought our hosts to the outskirts of one of the most iconic capital cities in Asia. Yes, we're now in Kuala Lumpur (KL), Malaysia's cultural, financial and economic centre.
Originally developed around 1857 to serve the needs of the tin-mining industry, it eventually became the capital of Selangor in 1880, a title it held for almost a century.
Modern-day KL manages to balance modernity, whilst embracing its heritage. With the support of DirectAsia's comprehensive car insurance, we've made our way from Malacca to Jalan Pudu Ulu, one of the many ancillary roads that'd lead you straight to KLCC.
Relive the Good Old Days!
Our first stop in KL is a place filled with heritage and nostalgia, and a must see when you visit the country.
And this place is none other than Kuala Lumpur's Petaling Street. Located in the heart of KL's original Chinatown, it was first developed in the 19th century. It would then be continually upgraded and overhauled, with the last major makeover taking place back in 2003, at the cost of RM11 million.
Despite this, much of its history and heritage has been preserved. There's a lot to cover here, so you may want to set aside an afternoon to properly explore what this place has to offer - be mentally prepared for some sore calves at the end of the day!
Considering that most Singaporeans lead sedentary lifestyles, this extended urban trek isn't a bad idea at all. Staying active is the key to fitness, and a surefire way to keep disease at bay. DirectAsia may have a comprehensive health insurance policy, but that still doesn't mean you can afford to take medical risks.
Petaling Street is also home to a wide array of traditional Malaysian Chinese cuisine, and you can find various hawkers selling scrumptious food items. Souvenirs, clothes and other daily essential items can also be found in the shops here, with items priced to attract bargain hunters from the world over. Haggling here is almost a given!
Address: Jalan Petaling, City Centre, 50000 Kuala Lumpur, Wilayah Persekutuan Kuala Lumpur, Malaysia
Opening Hours: 8AM - 8PM (Sun to Fri), 8AM - 10PM (Sat)
Food for the Soul
After spending most of the morning walking along Petaling Street, a hearty lunch is very much needed. And that is exactly what you'd find at Char Siew Yoong. Located in Jalan Pudu Ulu, this Chinese restaurant was founded by Yoong Ah Yun, a former electrician, who ventured into the F&B trade almost two decades ago.
He honed his craft by building on a recipe purchased from a fellow hawker, creating his now-famous Cantonese-style barbecued pork. When you first walk up to this unassuming eatery, your nose is hit with the overpowering aroma of properly-barbequed pork belly. The smell of charred meats permeates the air, which makes the wait for your lunch feel ever longer.
But trust us, the wait is worth it. You are rewarded with glistening, caramelised meats dripping with flavour. And the meat is so tender that teeth are optional. The sweetness first hits your tastebuds, and is then followed by a robust, meaty finish that is truly unique to Char Siew Yoong.
Other protein options are also available if you are not into your char siew. They also serve satisfyingly salty roast pork, with a crunch that'd rival authentic Spanish chicharrón. Char Siew Yoong also serves up properly delicious roast chicken if you prefer poultry instead.
Address: 23, Jalan Pudu Ulu, Taman Pertama, 56100 Kuala Lumpur, Wilayah Persekutuan Kuala Lumpur, Malaysia
Opening Hours: 10:30AM - 4:30PM (Daily)
An Exhilarating End
28 minutes West of KLCC is where you'd find KL's most cutting-edge kart track. Founded by decorated Malaysian racer Weiron Tan, Evolt Karting aims to fulfil a speed junky's racing dreams in a sustainable and ecological fashion.
The track has been designed to run in both clockwise and counterclockwise configurations. Currently, all events can only run in the former layout - sessions using the latter will be made available at a later date.
Commitment is the name of the game here. You'll want to preserve momentum for the optimal lap time, so the stereotypical racing line may not always be the most ideal way to set your kart up for the corner exit.
When you're on the right line, grip levels are excellent. The tarmac surface works very well in tandem with the tyres, really allowing you to carry proper amounts of speed with confidence through any sequence of corners.
Our hosts drove Evolt's SODI RSX2 karts at its most beginner-friendly 'Novice' speed. If this is insufficient to quench the thirst of your inner speed demon, Evolt can further turn up the power of the karts. You'll need to clock a minimum laptime of 48 seconds in the 'Novice' karts, and 42 seconds in the 'Advance' karts to qualify for 'Advance' and 'Pro' speeds respectively. Either that, or you need to present proof of a valid FIA license!
Address: U6, PT 3779 (HSM 6462 Jalan 4D, Seksyen, Kampung Subang Baru, 40150 Shah Alam, Selangor, Malaysia
Opening Hours: 4PM - 12AM (Weekdays), 12PM - 12AM (Weekdays)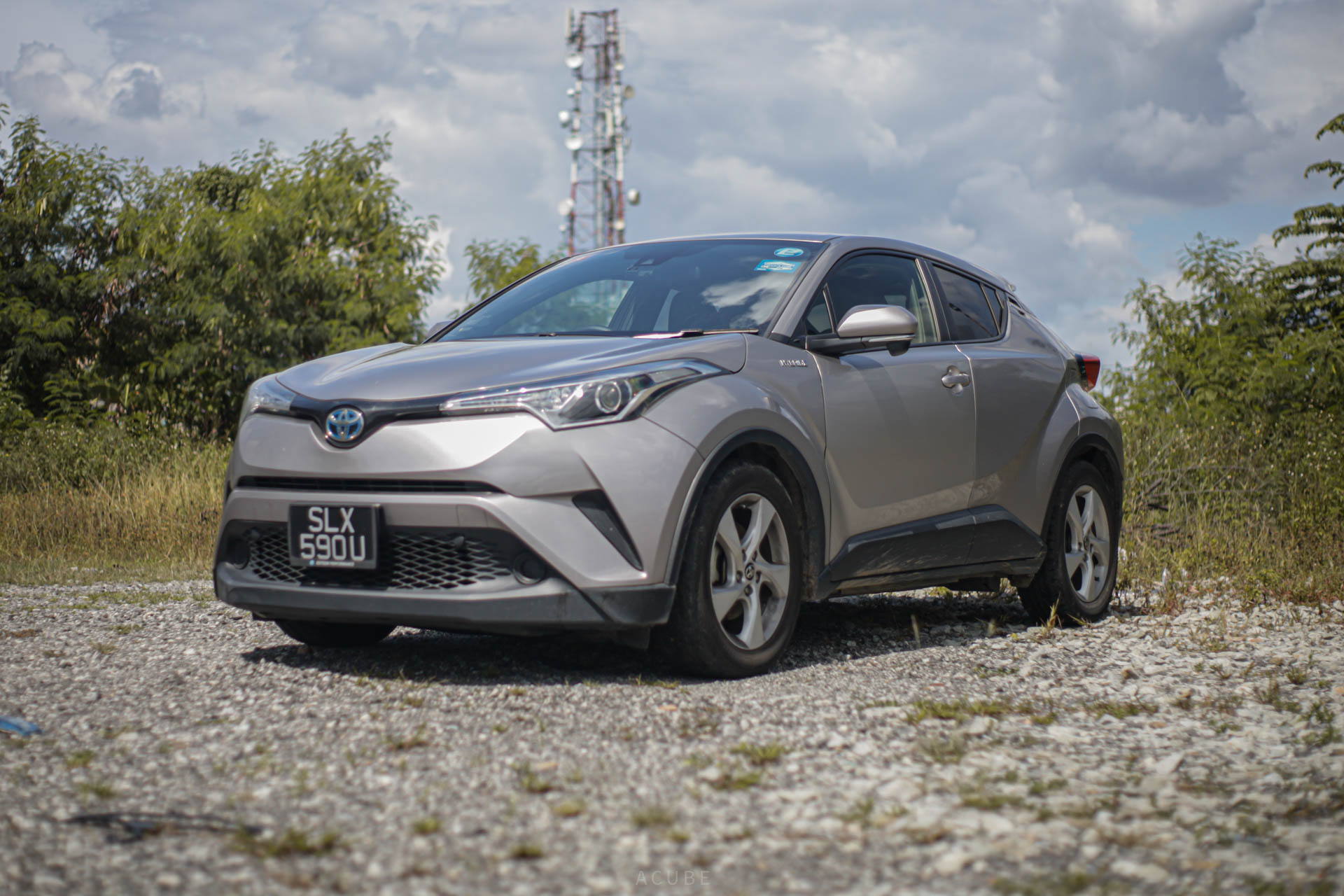 We'd like to once again thank our title sponsor DirectAsia and supporting sponsor YHI Singapore for supporting us on this Great Malaysia Road Trip! We'd also like to thank Esteem Performance for providing us with a smooth and reliable Toyota C-HR support vehicle for the crew that made this trip possible.
Most importantly, do stay tuned for the next instalment of DirectAsia's Great Malaysia Road Trip, which will be in Bentong!
Download the Motorist App
The easiest and smartest way to manage your vehicle in Singapore.
Download Now
Read More: The Great Malaysia Road Trip: Moving About in Melaka!
---
Download the Motorist App now. Designed by drivers for drivers, this all-in-one app lets you receive the latest traffic updates, gives you access to live traffic cameras, and helps you manage LTA and vehicle matters.
Did you know we have a Motorist Telegram Channel? Created exclusively for drivers and car owners in Singapore, you can get instant info about our latest promotions, articles, tips & hacks, or simply chat with the Motorist Team and fellow drivers.