The Government Wants to go Electric. But are Businesses Really Ready?
There's no doubt that the future is electric. Adoption has been spurred on by generous government rebates, with a growing number of car owners trading their ICE vehicles for electric replacements.
And that really isn't an issue if you are in the market for an electric car. These vehicles are usually more than capable of covering up to 300 kilometres on a full charge, which is sufficient mileage for a week's worth of commutes for most families.
But there's a tradeoff for this impressive range - cost. Something that businesses are very sensitive about. Unsurprisingly, this is why most electric commercial vehicles do not have excessively large battery packs, as that adds cost that will also eat into the profit margins of the manufacturers.
This comes at the expense of outright range. With that in mind, how prepared are businesses for the electric revolution?
Time For Some Science
What better way to answer this question than to actually put an electric van through its paces? Donning my consumer journalism hat, I reached out to our friends at DFSK, who graciously lent us their DFSK EC35 for our fact finding mission.
I'd be playing the role of deliveryman, and the EC35 would be my sidekick. Over the course of the New Year weekend, I'd be covering a similar mileage and with the same driving patterns of someone that is actually in the logistics business.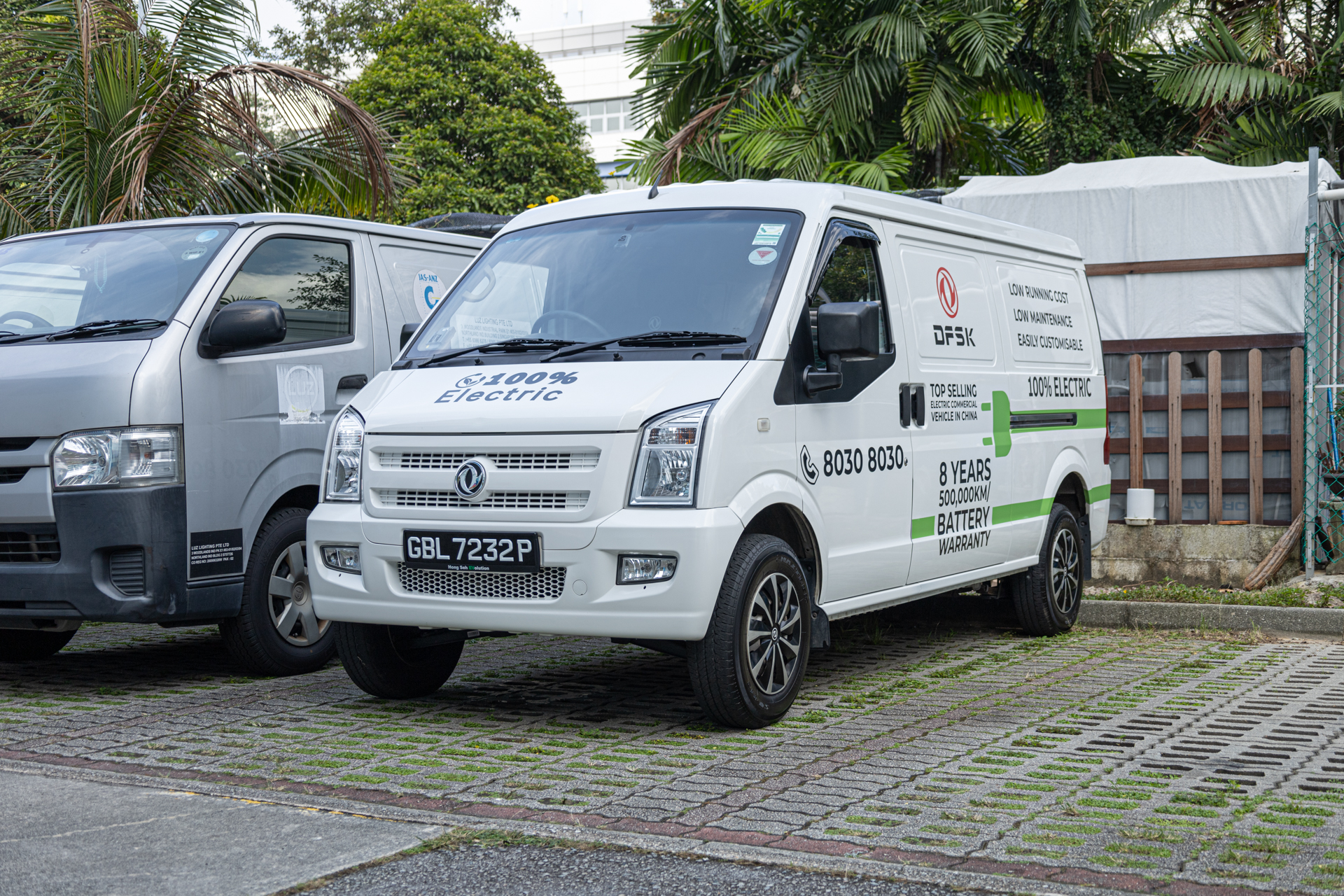 This involved multiple trips to and from a fixed location, carrying varying amounts of cargo. As a van, the EC35 served its purpose very well, being able to swallow any load you decide to shove into its cavernous rear cargo compartment.
On the roads, one pro of electric power was made apparently very quickly - the lack of sound and vibration from a noisy old diesel engine must surely be a welcomed change if you are a career logistician.
But What About Power and Range?
The EC35 comes with a 38 kWh battery pack. Which doesn't sound like a lot, but it is sufficient for it to cover a claimed 250 kilometres. Throughout my simulated, real-world test, it achieved a range figure closer to 200 kilometres.
Which is still plenty if you do daily deliveries. I averaged about 150 kilometres daily throughout my testing period, which is bang on what an actual delivery man does in a day. Whilst the low battery warnings can be a little alarming at the end of the day, the remaining range is proof that electric vans can be used commercially.
And it can quite literally pay to go electric too. Efficiency was not significantly impacted even with cargo onboard, so I averaged around 4.87km/kWh across the four days of testing. On its toughest test day, the van completed its tasks with around 38% charge left (we started the day off with 87%). The pack was topped off for about $18.
Electricity costs about $0.55 per kWh, the per-kilometre cost of this electric van is around $0.11. Most similarly-sized brand new vans are petrol-powered, and with an average real-world consumption of about 10 km/l, you'd be looking at roughly $0.25 per-kilometre. This figure fluctuates with the varying prices of fuel, so do check our handy real-time guide before filling up to save more!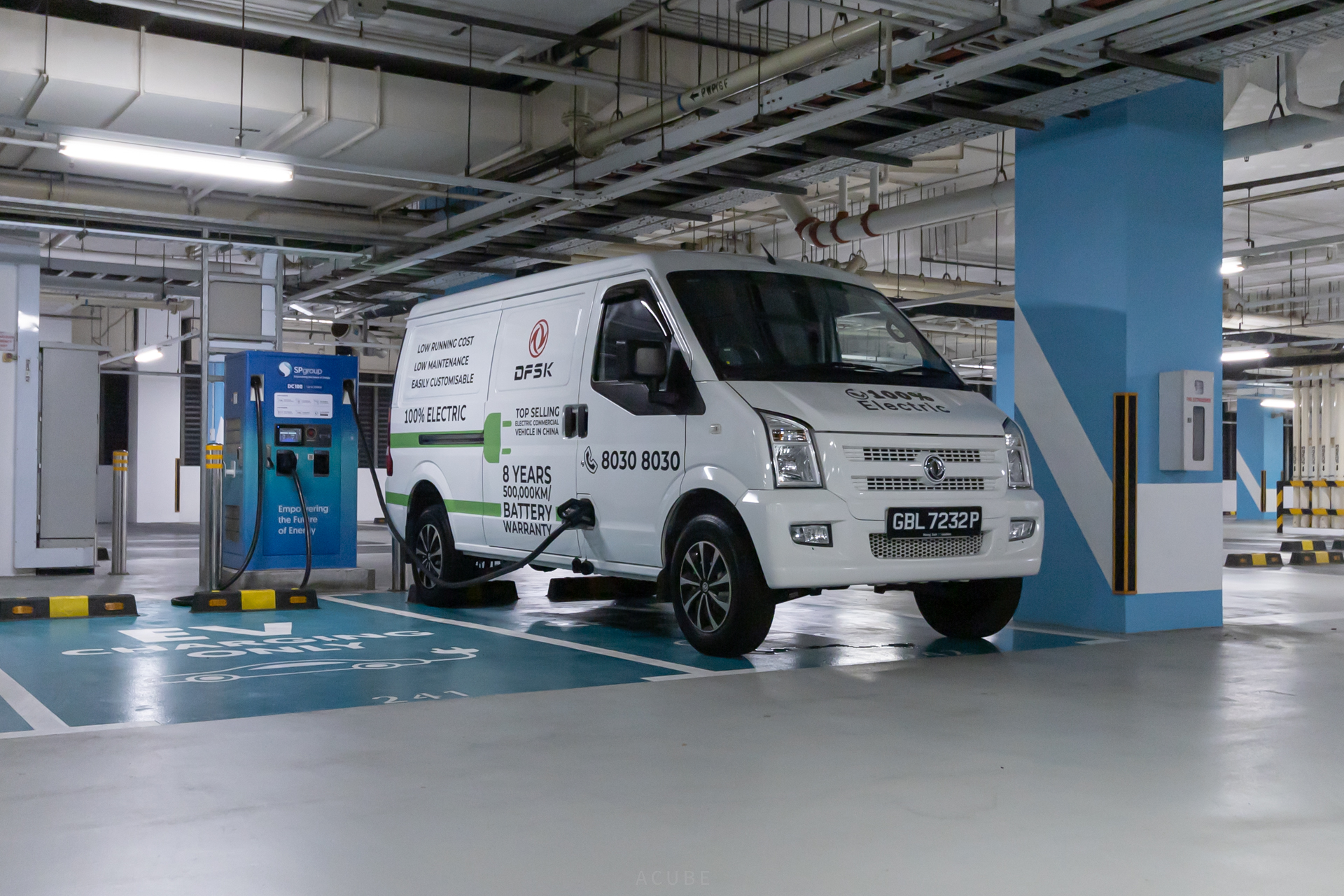 Which sounds insignificant, until you realise that the EV Van will cost you $16.50 a day to run, and the petrol van will set you back $37.5. Over the course of the year, the vans will set you back $4,752 and $10,800 respectively. And this figure also fails to take into account the cost savings as a direct consequence of reduced maintainance requirements.
Are Businesses Really Ready Then?
If you have a logistics business with a pre-determined route daily, as well as access to your own charging stations, it'd make economical sense to make the switch now. The answer isn't as cut-and-dry if you do on-demand deliveries, as the lengthy recharge times can affect the rate at which you fulfill your orders.
Still, I'd argue that as long as a sensible charging strategy, and you'd be still be able to perform your trade without compromise.
Download the Motorist App
The easiest and smartest way to manage your vehicle in Singapore.
Download Now
Read More: mReview: DFSK EC35 - The Small Touches Make The Biggest Difference
---
Download the Motorist App now. Designed by drivers for drivers, this all-in-one app lets you receive the latest traffic updates, gives you access to live traffic cameras, and helps you manage LTA and vehicle matters.
Did you know we have a Motorist Telegram Channel? Created exclusively for drivers and car owners in Singapore, you can get instant info about our latest promotions, articles, tips & hacks, or simply chat with the Motorist Team and fellow drivers.