V
(Photo Credit: Pexels)
In Singapore, car buyers have the option of purchasing a used car from second-hand dealers or through direct owners. To avoid buyer's remorse, remember to ask these six questions!
If you are planning to buy a used car, you would have probably asked yourself this question: "Should I purchase my car from a second-hand dealer or direct owner?" Regardless of who you choose, these six essential questions should be asked before making a purchase. Not only will they save you from buyer's remorse, but will also help you make a more informed purchase.
1) Why did the owner sell this car?
(Photo Credit: Bookmarking News)
Vehicle owners in Singapore have various reasons for selling their car. In most cases, they either have plans to upgrade their vehicle or they no longer have use for it. However, there have been instances of owners selling their vehicle due to faulty parts. The main reason is to get rid of of the car before it worsens.
Asking this question to second-hand dealers or direct owners may not get you an honest response, but it definitely puts the seller on the spot. Based on their response, you can roughly gauge the performance and value of the car.
I want to sell my car for the highest price!


2) How many previous owners did this car have?
(Photo Credit: Freepik)
Does the used car you're planning to buy have a long list of previous owners? If yes, it could indicate problems with the vehicle. This is especially the case if the car has a relatively low mileage. Be wary and ask the seller why the car has changed ownership so many times. If the answer doesn't satisfy you, either walk away or investigate the reasons why it has changed owners so frequently.
3) Can I see the car's maintenance history?
(Photo Credit: Unsplash)
A car's maintenance history will show whether it has been well taken care of. If maintenance has been deferred or ignored, it could lead to problems which will pass on to you should you take up ownership. Some second-hand dealers or direct owners might claim that the car is in perfect condition, but it's best to check its history for yourself just to make sure.
4) Is this a COE or PARF car?
(Photo Credit: OneMotoring)
Asking this question will help you determine a car's value when you eventually decide to sell or scrap it. For those unaware, a PARF car is less than 10 years old and you'll be able to recover 50% of the car's PARF value when you choose to deregister it.
As for a COE car, this vehicle has passed its 10-year mark and is no longer eligible for any PARF rebates. Owners will only be able to recover the unused portion of their COE when they choose to deregister it.
COE cars, although cheaper than PARF cars, also tend to require more maintenance work and have higher road tax than their PARF counterparts.
Click here to get a free COE renewal consultation
5) Can I take it for a test drive?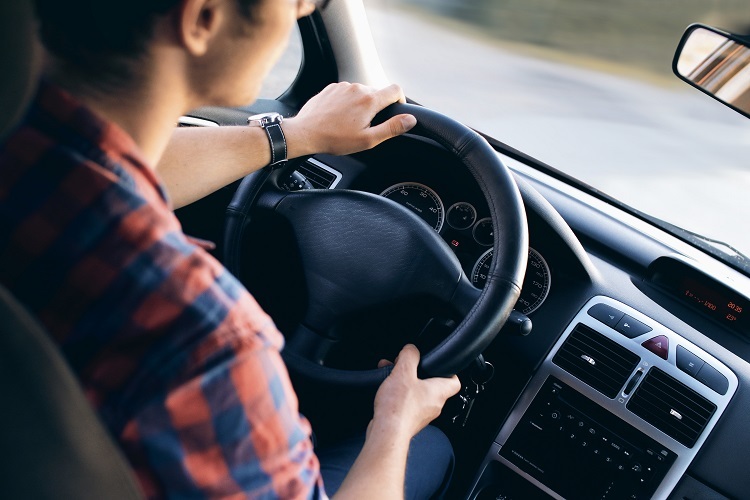 (Photo Credit: Pexels)
Test driving a used car is a good way to judge its road worthiness. If the second-hand dealer or direct owner refuses to let you do so, there could be a problem which they don't want you to find out. If a test drive is allowed, make sure you pay attention to every small detail. This includes braking, steering, acceleration, as well as the sound of the car's engine.
6) Should I take my car to a car evaluation centre?
(Photo Credit: ITE Singapore)
Getting a used car checked by an evaluation centre should be a common practice when buying a used car. A good car evaluation service centre in Singapore is VICOM's VFIT. Their Professional Evaluation Report complies with the standard set by Consumer Association of Singapore's (CASE) SAFE Checklist. They provide services like condition and function checks, and will even give your vehicle a quick test on the road.
All you have to do is make an appointment on their online appointment booking system and send your car over. The rest will be done by them, so you can have peace of mind.
If you are interested in buying a used car, Motorist has just launched its Used Car Listing page! This bidding platform is the first of its kind as we connect you to direct sellers for all the convenience and affordability perks you won't find anywhere else. So start your search now!
What other questions should you be asking before buying a used car? Let us know in the comments below.

Schedule a phone call or no-obligation test drive to find out more
Read more: 7 Factors to Consider Before Buying a Car in Singapore

---
Looking to buy a used car? Check out our used car listings to find your next dream car. Sold by direct owners, our friendly agents will assist you with transfer paperwork, car loans, and insurance. Buying a used car has never been this easy!