Land Rover is no stranger to extreme marketing stunts, and the recent unveiling of their new Range Rover Sport aims to set the benchmark even higher than ever before.
Previous feats include a record-setting hill-climb at Pikes Peak, a first recorded crossing of the "Empty Quarter' desert in the Arabian Peninsula, and a first ascent of the 999 steps to Heaven's Gate in China, in 2018. 
In a bid to demonstrate the dynamic capability of the new Range Rover Sport, the premium SUV was brought to Karahnjukar Dam in Iceland, where it was driven from the valley floor to the summit of the dam. Presenting itself as the final obstacle during the climb was the 294-metre stretch of spillway with fast moving water cascading down the 90-metre drop. 
The successful spillway ascent was screened for the first time at an exclusive launch event at Jaguar Land Rover's Advanced Product Creation Centre in Gaydon, UK. Click here to watch the official video in full.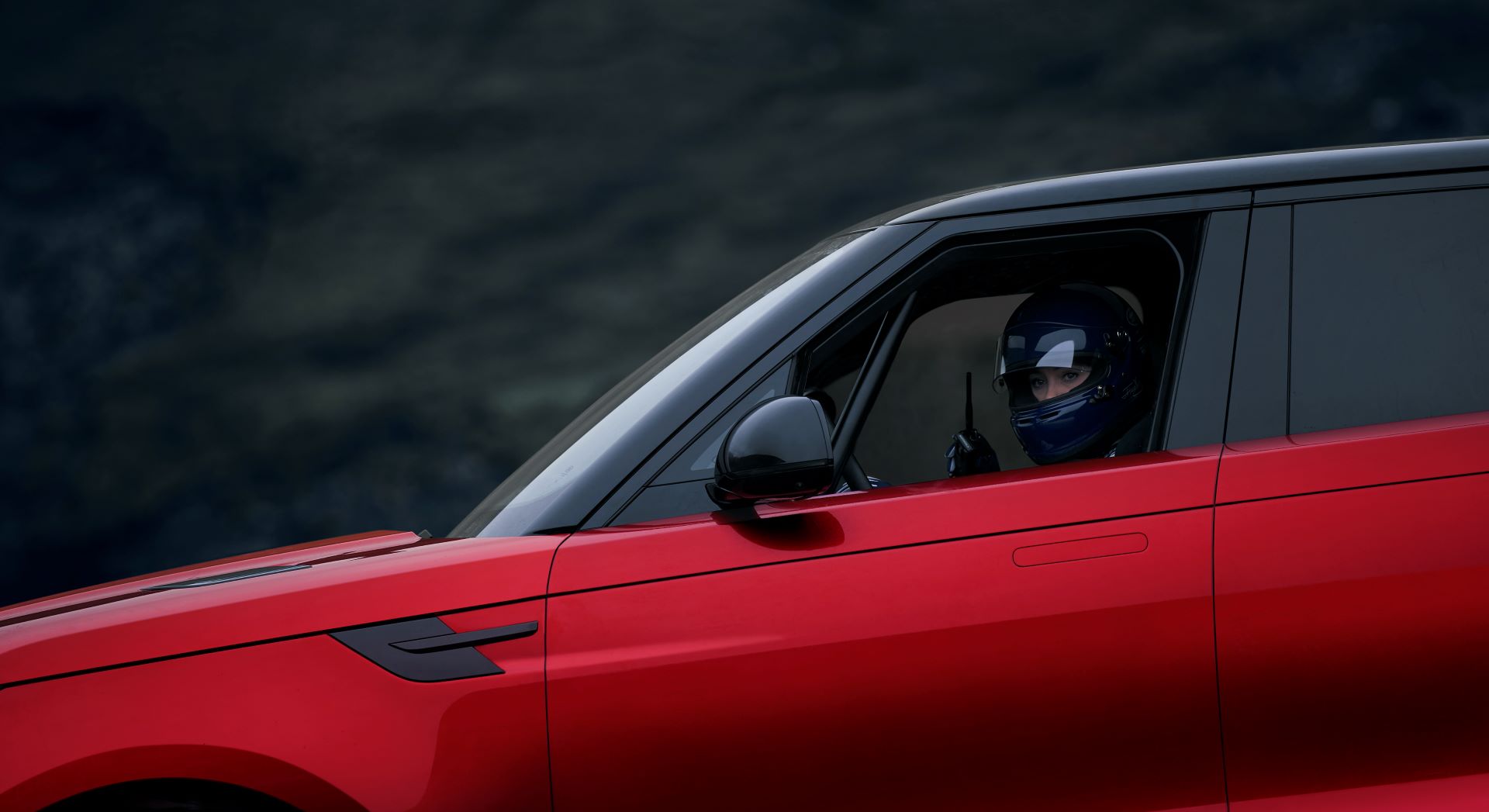 Official James Bond stunt driver Jessica Hawkins piloted the vehicle expertly through a series of challenging terrains before reaching the spillway, such as traversing through a flooded riverbed, along long steep tunnels, and over the 40-degree rocky dam wall itself. Not only was it a testament to her superior driving skills, but it was also a spectacular showcase of the Range Rover Sport's advanced new features. 
Some of these innovations include the Dynamic Air Suspension system and Adaptive Off-Road Cruise Control. The former – a Range Rover first – introduces switchable volume air springs with twin-valve active dampers to greatly improve ride comfort and stability, while the latter feature helps drivers navigate tricky terrain by adjusting the speed according to the ground conditions, allowing them to focus on steering. The driver can also select one of four comfort settings while the function is enabled.
The new Range Rover Sport sits on Land Rover's advanced, flexible Modular Longitudinal Architecture (MLA-Flex). Its line-up of powerful and efficient powertrains includes two six-cylinder extended range Electric Hybrid plug-ins from launch with 510PS, a total real-world range of 750 km and CO2 emissions as low as 18 g/km.
The 530PS V8 Twin Turbo variant is capable of reaching 100 km/h from a standstill in as little as 4.5 seconds with Dynamic Launch engaged. Customers can also choose from powerful and efficient mild hybrid petrol and diesel Ingenium engines, while pure-electric propulsion will be available in 2024.
In terms of refinement, the Range Rover Sport features sculpted seating, Cabin Air Purification Pro, and a Meridian Signature Sound system with the latest Active Noise Cancellation systems to deliver modern sporting luxury to all occupants.
The Range Rover Sport will be exclusively produced at the Solihull Manufacturing Facility in the U.K., the historic home of Range Rover production, alongside the new Range Rover. This model will be available in Singapore in late Q4 2022. 
For more information, please visit the official Land Rover site, or contact Wearnes, Land Rover's Singapore retailer.
Photo Credit: Jaguar Land Rover
Download the Motorist App
The easiest and smartest way to manage your vehicle in Singapore.
Download Now
Read More: mRecap: Week of 2nd May 2022 - Sim Racing Association, May 1st COE Bidding Further Drops Cat E Prices And Alfa Romeo Stelvio Super mReview!
---
Download the Motorist App now. Designed by drivers for drivers, this all-in-one app lets you receive the latest traffic updates, gives you access to live traffic cameras, and helps you manage LTA and vehicle matters.
Did you know we have a Motorist Telegram Channel? Created exclusively for drivers and car owners in Singapore, you can get instant info about our latest promotions, articles, tips & hacks, or simply chat with the Motorist Team and fellow drivers.