(Photo Credit: AARP)
Vehicular safety is probably a consideration most car buyers would take into account before splashing out the cash to purchase a specific car.
Modern cars, with their advanced, anti-crash technologies, have become significantly safer. Autonomous braking, lane-keep assists and radar-guided cruise control are all active measures built into newer vehicles to prevent a collision.
However, in the event an accident does actually occur, the passive safety measures designed into the skeleton of the latest offerings can help to reduce the risk of serious injury. 
But just what are the safest new cars which you can put on your figurative drive right now? Here are five examples of Singapore's safest new cars! 
Crossover: Toyota Yaris Cross
(Photo Credits: Toyota)
It can be hard for smaller vehicles to ace their crash tests, but this is exactly what the Yaris Cross has managed to do. The crossover comes with a relatively high rating of 86% for Adult Occupant Protection (AOP). Although the car comes with ISOFIX mounts on the rear seats, the absence of Integrated Child Restraint System (CRS) does leave the Child Occupant Protection (COP) at 84%. 
Independent testing institutes have revealed that in a collision, occupants will be a low risk of whiplash injuries. 
Saloon: BMW 4 Series Gran Coupé
(Photo Credits: BMW)
The BMW 4-series Gran Coupé has all the modern crash safety kit in its arsenal. With its advanced frontal and knee airbags working in tandem with the other safety measures built into the bodyshell of the vehicle, it scores an impressive 97% in its AOP rating.
However, the car only got an 83% COP rating, as testers were unable to properly install one of the child seats. Pedestrian safety is good in this car too, with a deployable active bonnet to minimise injuries if a person is unfortunately struck.
Premium Executive: Tesla Model 3
(Photo Credits: Tesla)
With its low centre of gravity, Teslas are renouned for their unwillingness to roll-over, even when the crash tests are specifically designed to do so. But crash safety is good elsewhere too, with an AOP rating of 96% and a COP rating of 83%.
An added perk of its suite of automonous driving modes is the car's ability to have a dependable Autonomous Emergency Braking (AEB) feature. Pedestrian safety is then further enhanced with an active bonnet.
Large Luxury: Audi A7
(Photo Credit: Audi)
The A7 scores well in Adult Occupant Protection, with a rating of 93%. Testing institutes gave credit to the car's stellar protection of the driver and passengers irregardless of seating position. Representatives from said crash test organisations did highlight the car's only chink in its safety armour - its chest protection score, which could do with some beefing up of.
The car scored a COP rating of 85%, with the minor risk of neck injuries in an accident.
(Photo Credits: @carspotsg)
Considering the SEAT Leon is on the lower end of all the cars featured in this list, it is impressive that it outscored many bigger and more expensive offerings from other marques. Testing institutes cite the bodyshell's rigidity and resilience in an accident, which contributes to its 97% AOP rating.
COP is also equally impressive at 88%, mainly due to the presence of ISOFIX on all applicable seats. The Leon also scored maximum points in the side barrier protection assessment. 
(Photo Credit: @carspotsg)
The first dedicated CUPRA model is not only impressive to look at and to drive, but it is remarkably safe should things go awry. As it shares a lot of its structural components with its other MQB-Evo stablemates, it scores a stellar 93% for its AOP rating.
It is also unsurprising therefore, that the car also matched its hatchback counterpart in the COP department, scoring an 88%. Testers also gave it full marks in the side barrier protection test. 
MPV: Toyota Alphard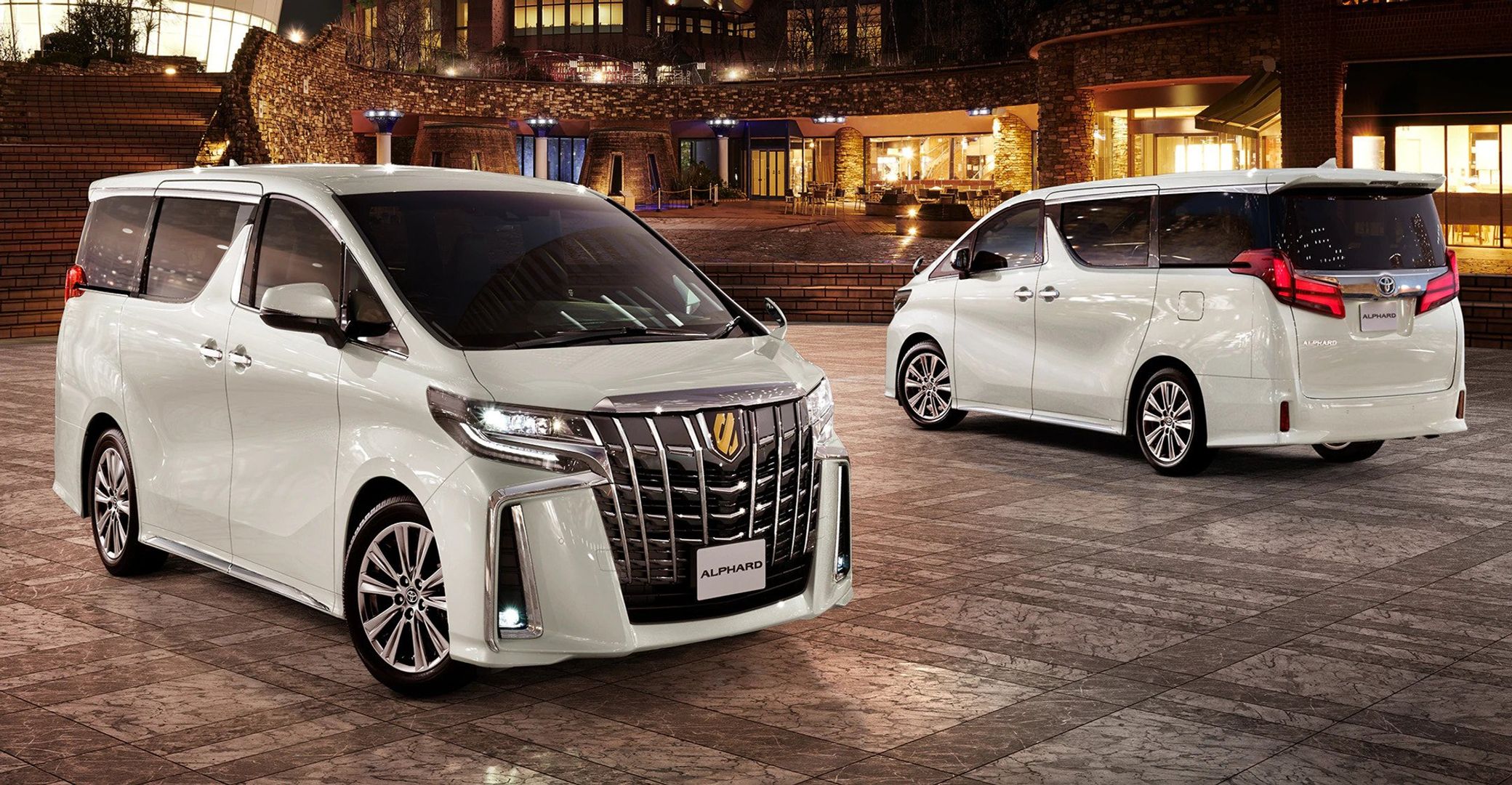 (Photo Credits: Toyota JP)
This big and luxurious MPV did impressively well when it was put through its paces in a crash testing institute. The car scored full marks for passenger and driver protection in all tests, only taking a literal hit in the protection of the latter (4/5) in two of the tests.
Testers also awarded the car full marks for its suite of anti-crash measures. All things considered, it received JNCAP's highest possible rating with its Advanced Safety Vehicle plus three (ASV+++) award. 
Van: Volkswagen Caddy
(Photo Credit: Volkswagen)
Vans were once significantly more dangerous than a hatchback of a similar stature. But times have changed, and whilst there's still some discrepancy in safety ratings, the new Caddy still manages to scores a respectable 84% for its AOP rating, and a COP rating of 82%. A solid showing for a commercial vehicle.
It really only got marked down for its COP rating as the test vehicle did not come with ISOFIX mounts, though it is an optional extra which you can purchase.  
Sports Cars: BMW Z4
It's logical that you'd want a high-scoring sports car. If you think about it, you are more likely to be pushing one of these vehicles to, and perhaps a little past, one's natural driving ability. Some safety should you have the misfortune of striking a solid object would be a good peace of mind, wouldn't it?
Which is why the Z4, with its ISOFIX and i-size mounts, scores impressively for both AOP and COP, with ratings of 97% and 87% respectively. An active bonnet has also been fitted to better protect pedestrians. 
Safe and Sound
The cars mentioned in this list are some of the safest new cars that money can buy in Singapore today. Some of these vehicles have actually been in series production for a number of years now, so you may actually chance upon earlier examples when browsing through our extensive used car page!
After all, there's no such thing as too much safety right?
Download the Motorist App
The easiest and smartest way to manage your vehicle in Singapore.
Download Now
Read More: mReview: Renault Arkana Fastback Hybrid - French Evolution
---
Download the Motorist App now. Designed by drivers for drivers, this all-in-one app lets you receive the latest traffic updates, gives you access to live traffic cameras, and helps you manage LTA and vehicle matters.
Did you know we have a Motorist Telegram Channel? Created exclusively for drivers and car owners in Singapore, you can get instant info about our latest promotions, articles, tips & hacks, or simply chat with the Motorist Team and fellow drivers.