2021 was really just a repeat of the pandemic-stricken year that precedes it. As the world continues to adapt to life with COVID, automakers have resumed car production to some degree of normalcy. 
As we start the second month of a new year, we should take a look at the repertoire of cars we've reviewed in the last year, and work out just what the five most underrated cars actually are. 
These offerings may be understated and overlooked, but still, that doesn't compromise the quality of the overall experience of these cars regardless!
An unobvious candidate, Renault's Arkana Fastback seems to have flown under the radar for buyers seeking a svelte (and slightly left-field!) SUV. Where its older Kadjar and Scenic stablemates found some success globally, there seems to be less fanfare for the Arkana when it was launched. 
Which is puzzling. As with other Renaults, the Arkana is quirky, though it still does retain some of the corporate styling, like their signature C-shape LED headlights. It packs a 1.6 litre inline-four powerplant that it shares with several Nissan models (Japanese reliability!), which is then further supplemented with an electric motor.
Combined, it produces a decent 141hp, though we found that it can still be fairly sluggish even compared to its peers when it comes to acceleration, with a 10.4s century sprint. On the inside though, you get five leather seats, which are spacious and comfortable. Rear passengers also get to enjoy amenities such as their own air-con vents, and charging ports.
The Toyota Camry has always had a reputation for appealing to its more aged client base. Sensible, restraint and reliable, it was the obvious choice for the value-seeking family man. In that regard, perhaps a Camry shouldn't even be on this list - how is something that the masses would purchase ever be considered underrated?
A gander at the exterior of this iteration, and you'll start to have a better grasp on why we think this is a very underrated car indeed. Despite costing almost $100,000 less than its Lexus ES stablemate, the car's exterior design shows no sign that any corners have been cut. No beige, boring, family saloon here - this is a thoroughly modern and sporty design.
The interior experience reinforces that sense too. Inside you're greeted with five sporty but comfortable seats, with the front pair even equipped with seat warmers and coolers. Build quality is excellent, with hard plastics really only used lower down in the cabin. The hybrid 2.5L inline-four engine makes a combined 208hp and 221Nm of torque, which is plenty for a daily driver. And the e-CVT means you do not get the same sluggish and unpredictable response that you'd get in any of its predecessors.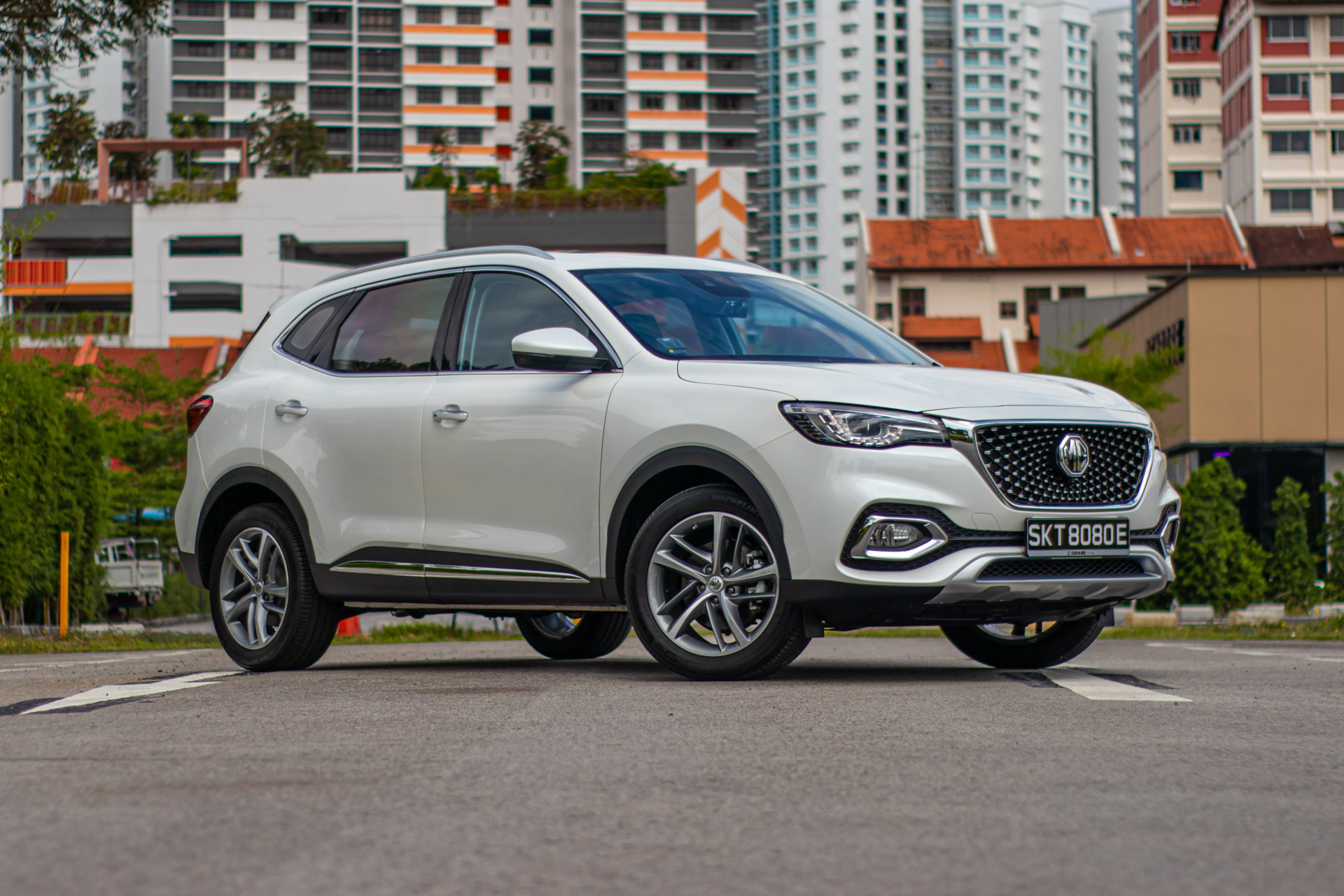 To be brutually honest, we really didn't know what to expect when we got our hands on the MG HS. Afterall, in the short time that the revitalised MG brand has been in the country, they've really cut their teeth on building solid and affordable EVs. A petrol-powered MG for the Singapore market? What would that really be like to live with?
The concerns were unwarranted - well, for the most part anyways. Whilst the car could do with some extra refinement in the powertrain department, what you got for your money was a solid, well-made and practical SUV that is good enough for your average family. 
The 1.5 litre turbocharged GM lump under the bonnet develops a healthy 169bhp, but at its pricepoint, what really surprised us was just how well-thought out the interior was. There were certain pain points present in the MG ZS EV that have been rectified in this larger SUV. Couple the extra thoughtfulness with a moonroof, leather seats and a stylish dashboard, and you have a car that looks and feels far more expensive than it actually is!
The SEAT marque was re-introduced to our sunny shores only fairly recently. But even so, they've already created a certain buzz amongst the car-buying community in Singapore. Afterall, where will you be able to find a economy-oriented European car with interior parts that have been sourced from more premium offerings?
The ability to borrow parts from a bigger conglomerate means SEAT is able to sell their cars for less, without sacrificing on design or quality. Underneath the compact SUV bodyshell resides a one-litre, three-cylinder EcoTSI out of the Polo, which makes 114hp and a healthy 200Nm of torque. The DSG transmission coupled to the motor means you get a car with fairly decent poke that belies its meagre engine size.
There's plenty of legroom and space upfront. The room in the back, while not excellent, isn't half bad either. And this experience is further enhanced with switchgear, all the buttons, an 8" centre touchscreen infotainment display from the latest Audi and VW offerings - it's fantastic!
Strangely, the latest Tucson iteration seems to have been overlooked by those in the market for a small, family-centric SUV. Think about it - on all your commutes, how many of these have you seen, versus all of its rivals from Japan?
It could be that this is priced a touch more steeply than its rivals from the Land of the Rising Sun. But the car has been built out of materials that, understandably, command the asking price. And the added expense is spent not only on better materials, but also a cleaner overall aesthetic.
The car opts to keep styling cues to a minimal both inside and out, choosing instead to accentuate what a car should stereotypically have to begin with. You also do not get a sluggish CVT - Hyundai has paired the 230bhp hybrid powertrain to a six-speed automatic transmission. The combination, whilst not ludicrously fast, is more than sufficient to get you quickly off the line and to filter into traffic!
Dusting Off And Moving On
The cars featured here are proof that well-made cars do not have to be significantly out of a typical consumer's price range. Sure, to be fair as well, there are rivals in each of its respective classes that offer a lower barrier of entry into car ownership.
But these cars, whilst perhaps only costing marginally more, offer a much better overall user experience. As some of these cars have actually been in series production in one form or another for a number of years now, there's a chance that early examples can already show up in our extensive used car list, so do check it out to get a good price on what we think are five very underrated cars!
Download the Motorist App
The easiest and smartest way to manage your vehicle in Singapore.
Download Now
Read More: New Cars of 2022: What's Coming This Year and When?
---
Download the new Motorist App now. Designed by drivers for drivers, this all-in-one app lets you receive the latest traffic updates, gives you access to live traffic cameras, and helps you manage LTA and vehicle matters.
Did you know we have a Motorist Telegram Channel? Created exclusively for drivers and car owners in Singapore, you can get instant info about our latest promotions, articles, tips & hacks, or simply chat with the Motorist Team and fellow drivers.