Myth Busting - Battery Degradation In EVs

Smartphones suffer from a gradual degradation of its battery. Annoyingly, phone manufacturers have made it unnecessarily difficult for the layman to replace the failing energy bank, preferring you'd toss it out to buy a replacement instead. 
Similar parallels can be drawn in the automotive industry. EVs will suffer from wear-and-tear of their battery packs too. Chemically, there's little to separate the cells you'd find in a modern smartphone or laptop, to those you'd find in an EV. Does this mean that your EV will be severely compromised in a year or two as well?
Underestimated Durability
Surprisingly, EV battery packs seem to be more resilient against heavy use, despite their fundamental similarities with their consumer electronic cousins. In fact, manufacturer data has revealed that modern EVs routinely suffer only a 10% reduction in total range after 322,000km.
Considering most Singapore-registered cars end their lifespans with mileage figures that are just slightly north of 100,000km, it is safe to say that newer battery packs suffer from fatigue so insignificant, we can basically guarantee that you do not ever have to replace your EV's high-voltage battery. 
But just how did we get here?
The Early Adopters
To understand how robust these components are, we first need to take a look at what came before it. In the late noughties, Tesla first unveiled its original Roadster. As is the case with modern EVs, it contains numerous individual battery cells wired up in series, to provide the energy the car needs for propulsion.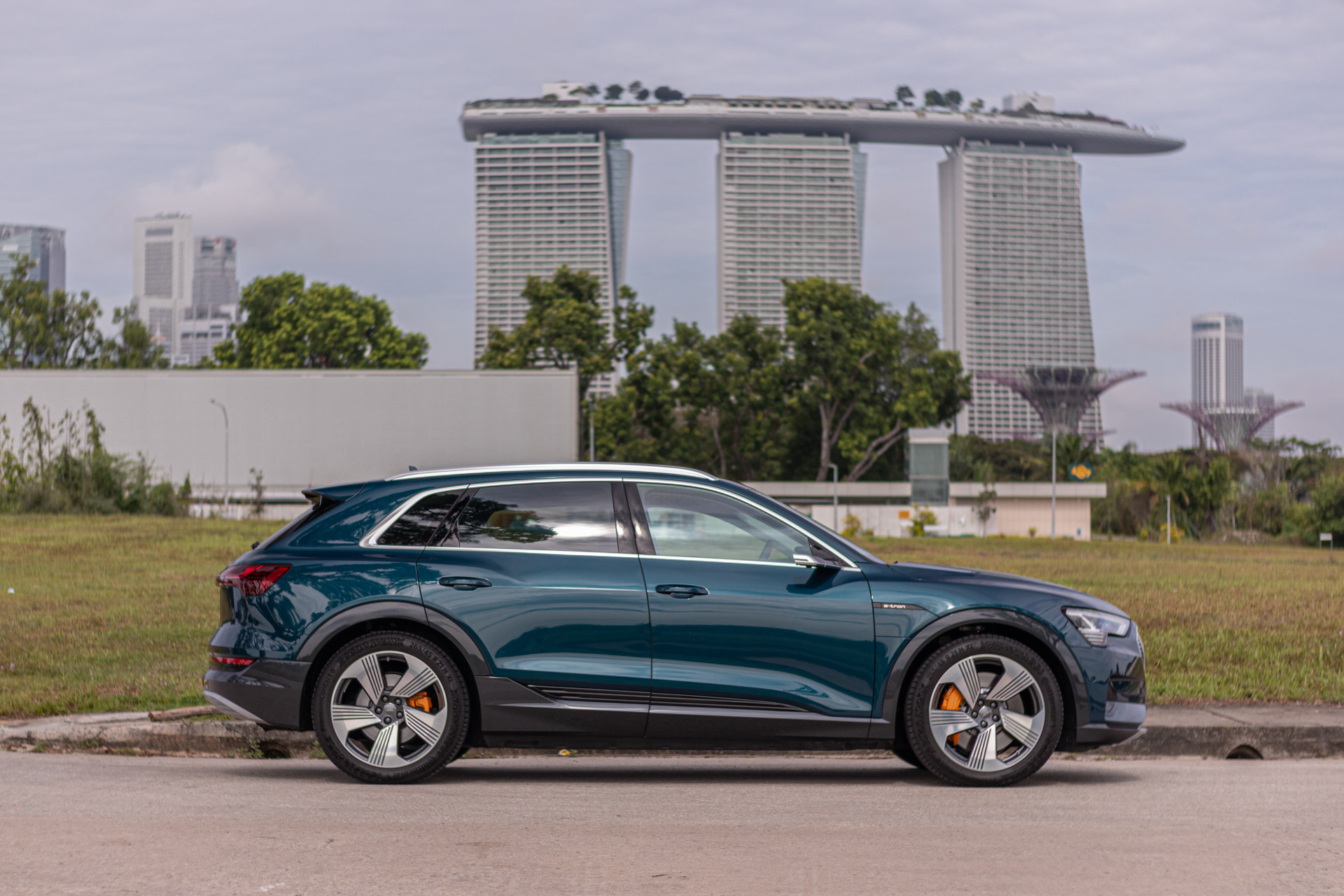 Nissan was one of the first legacy automakers to venture into manufacturing EVs. Their Leaf models have been in production since 2010, and came in a wide array of battery pack capacities. 
In both cases, less-than-optimal usage of the available resource led to accelerated wear of the battery pack (unbalanced charge/discharge cycles), which lead to a reduction in range.
Tesla then went on to create not only models with significantly more range, but even built up their own native charge networks to prepare for the eventual en-masse adoption.
With the LEAF, Nissan continued to refine the pack, ending up with an eventual capacity of 63kWh, up from the 24kWh at the launch of the initial car.
Technological Advancements
The noteworthy achievement here is that Nissan managed to almost triple the capacity of the battery pack without changing the floor pan of the LEAF. What this does mean is that the battery's basic shell hasn't changed - its guts though, has. 
More cells can be packed in a tighter space, for greater overall capacity. But still, the early and frankly archaic 24kWh cars suffer from significant enough battery degradation that the cars have been rendered inoperable. But fixes are available - more on that later.
Battery efficiency isn't the only area that has seen improvements. More advanced charging technology has also been implemented, which means you can charge faster and with less damage to the battery than ever before. 
Pack heating and cooling has also been optimised, to ensure it remains in the optimal operating window to reduce wear and increase performance. 
EV Maintenance
Generally though, with less moving parts, EVs tend to yield lower overall maintenance costs. Battery replacements do cost a pretty penny, though if you did the math, electric cars still seem to have the upper hand when it comes to overall running costs.
And if you happen to own a first generation Nissan LEAF, the automaker's insistence on better packaging their higher capacity offerings mean that you can opt to swap out your failing 24kWh pack for a replacement that is 30, 40 or even 62kWh. With a new pack fitted, expect to have range estimates that will rival some of the latest and greatest EVs.
The aftermarket has also created secondary battery packs that are designed to be wired in series with the main traction battery. You'd find add-on packs up to 22kWh in capacity, made from cells scavenged from other, failing packs. 
Combined, you'll have an early EV with enough capabilities to last well into the next decade!
Getting The Work Done
It's a fairly major undertaking to get the main pack replaced or modified. A less experienced workshop may not have the technical ability to service and modify your EVs. 
We suggest leaving the work to an EV specialist, which you can find in our directory of workshops! For something so invasive, this is perhaps the safest bet for years of continued, reliable motoring!
Read More: mReview: 2021 MG ZS EV - Almost Hitting The Mark
---
Download the Motorist App now. Designed by drivers for drivers, this all-in-one app lets you receive the latest traffic updates, gives you access to live traffic cameras, and helps you manage LTA and vehicle matters. 
Did you know we have a Motorist Telegram Channel ? Created exclusively for drivers and car owners in Singapore, you can get instant info about our latest promotions, articles, tips & hacks, or simply chat with the Motorist Team and fellow drivers.