Welcome to #twic, or the first instalment of what we're going to call - This Week In Cars. We'll be compiling all the major news, reviews and features into a handy guide for easy consumption.
In short, if you're looking for a condensed list of our weekly round-up, we have: 
---
Continue scrolling to read a condensed version of the articles! Otherwise, you can click on the links above to bring you to the respective article or video!
---
Every car would have to be inspected at some point in its life. These are necessary to ensure the cars on our roads meet stringent international safety standards. This is to protect us from ourselves; 'illegally' tweaked cars can operate at parameters far outside what the designers and engineers have manufactured for.
If you want to modify your car, but don't want to live in constant paranoia over randomised LTA checks, just what can you do to tune your vehicle, but not break the law? Find out more here!
---
After a new car? Sure, you can self-import an example from overseas, but as it probably involves months of paperwork, it is perhaps easier to turn to a dealer. But should you purchase a new car from an Authorised Dealer (AD), or from a Parallel Importer (PI)?
ADs tend to cost more than PIs, and for good reason too. They usually have extensive factory support, which also means faults can be more quickly rectified. An in-depth look at the pros and cons can be accessed here!
---
Ever looked at any photo from an automotive publication and thought to yourself, "Why can't I do that?". After all, photography is all about using the best gear right? This is especially baffling if you already own a DSLR or a Mirrorless Camera - the same type of equipment professionals use to capture those drool-worthy images. 
Actually, this is a fairly common misconception, that better gear automatically equates to better photos. We've asked four photographers or influencers about the thought processes behind their photos, and you can read their advice here!
---
MINI has always been one of those iconic car brands, famous for its lovable and fun cars since its inception in 1969. Their cars are instantly recognisable, and even if someone doesn't have any clue about this British brand, chances are you'll hear them go, "Wow that's a cute car!"
This 5-door One is the brand's entry model into the MINI family, now with a modern face-lift to boast about. The question is, is it an appealing choice for customers looking for a more practical MINI? Find out for yourself here!
---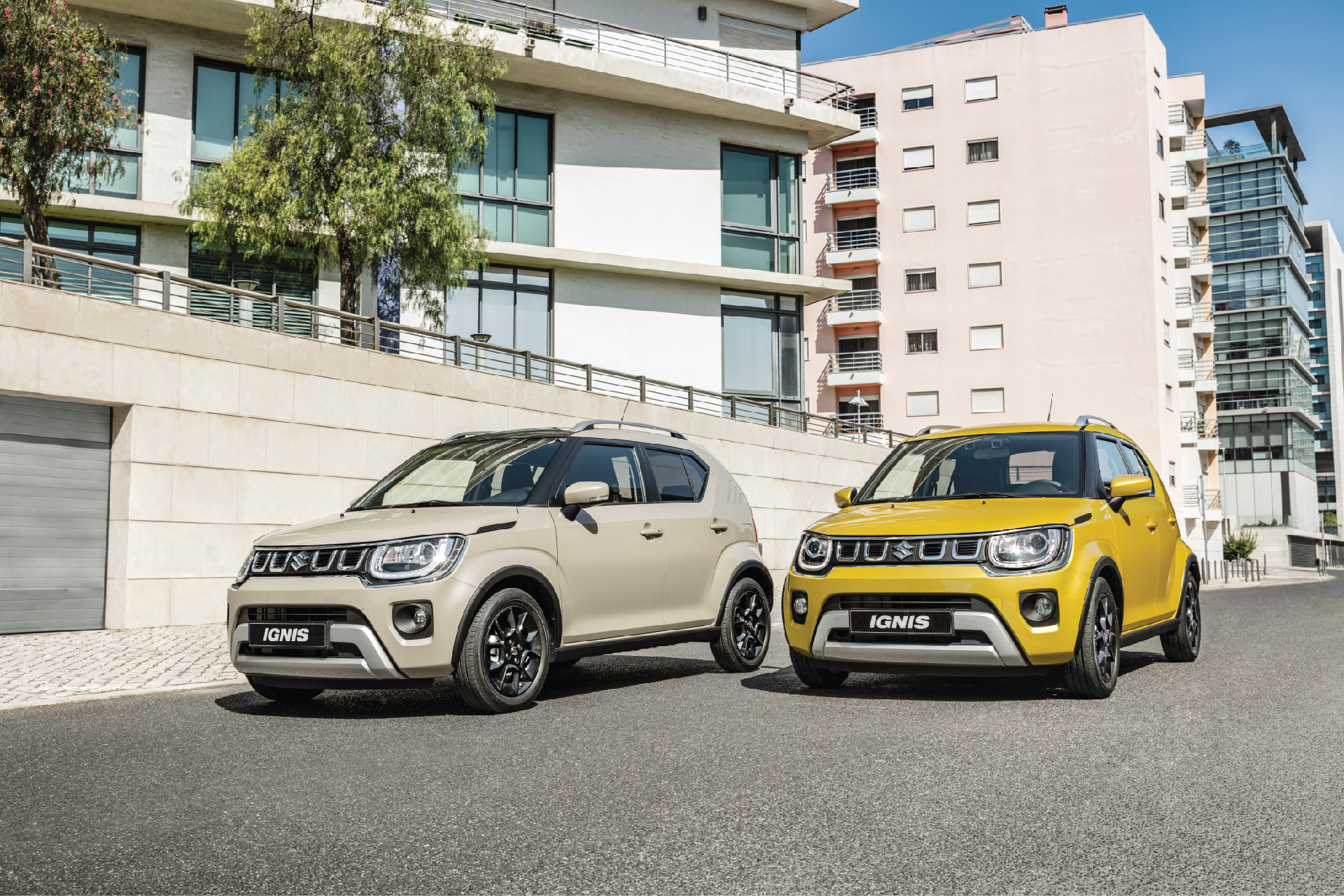 The Ignis nameplate is back in the Singapore market after almost a decade! The new car rekindles the very characteristics that made the classic such a hit in the first place, combining good fuel economy and proven Japanese reliability, with great handling for a compelling package.
The car will be available for test drive from 7 October 2021, and will retail at an introductory price of S$108,900. For complete specifications, and more details of the car, click here for the full article!
---
It seems the world has truly embraced the SUV popularity craze, with new crossovers popping out left and right from virtually any automaker. Not wanting to miss out, Peugeot has also debuted an all-new line-up, with the smallest sibling leading the charge.
Enter the Peugeot 2008, the French automaker's latest offering into the competitive compact SUV segment. Is the car truly an improvement, or merely a design façade? Watch our review above to find out.
---
Your licence plate number could help you win up to $2,000! Register your vehicle now in the Motorist App to take part in the Motorist 4D Win! Motorist App users will be able to participate in our weekly Motorist 4D Win draw by simply registering a vehicle on the Motorist App.
The licence plate number of your registered vehicle will be your entry to the draw. Simply match your licence plate number to our winning 4D number, and you will stand to win up to $2,000 in cash. For full terms and conditions, click here!
---
Download the Motorist App
The easiest and smartest way to manage your vehicle in Singapore.
Download Now
Read More: In The Passenger Seat: Motorist's mReview Host, Jackie!
---
Download the new Motorist App now. Designed by drivers for drivers, this all-in-one app lets you receive the latest traffic updates, gives you access to live traffic cameras, and helps you manage LTA and vehicle matters.
Did you know we have a Motorist Telegram Channel? Created exclusively for drivers and car owners in Singapore, you can get instant info about our latest promotions, articles, tips & hacks, or simply chat with the Motorist Team and fellow drivers.