(Photo Credit: Pexels)

We take our four-legged fur babies for a ride sometimes, to the groomers, playdates or on a leisurely drive. They're as equally exhausting as an actual baby, but we love them to bits.
Here are four things car owners with pets know all too well.

1. Fur Everywhere

(Photo Credit: Lazada)

Everything is covered with fur and slobber. Your seats, the dashboard, and even the roof. If you have leather car seats, this makes things even worse - but we have a solution. Protector mats! These pet-friendly covers protect your car seats from getting wet and covered in fur. Cleaning is made simple, take the mat out and wash. You can find it on Shopee.

2. Constant barking/meowing
'Hey, quiet back there! I can't hear the GPS!', as much as we like to think our pets can understand us, Lil' Captain Marvel probably doesn't know the difference between yes and no. Usually when this happens, you pet is a little disoriented from being in a moving vehicle. The only good distraction? Food. Your pet will be too preoccupied chowing down to make a noise.
3. Hitting you while you're driving
(Photo Credit: Lazada)
Pets like to do that, don't they? Hitting you with their tails and paws, causing you to swerve. To keep you and your pet safe while driving, consider getting a seat belt for your pet. Yup, a seatbelt - who would've guessed? You can find it on Lazada. A small price to pay for safety.

4. Flung about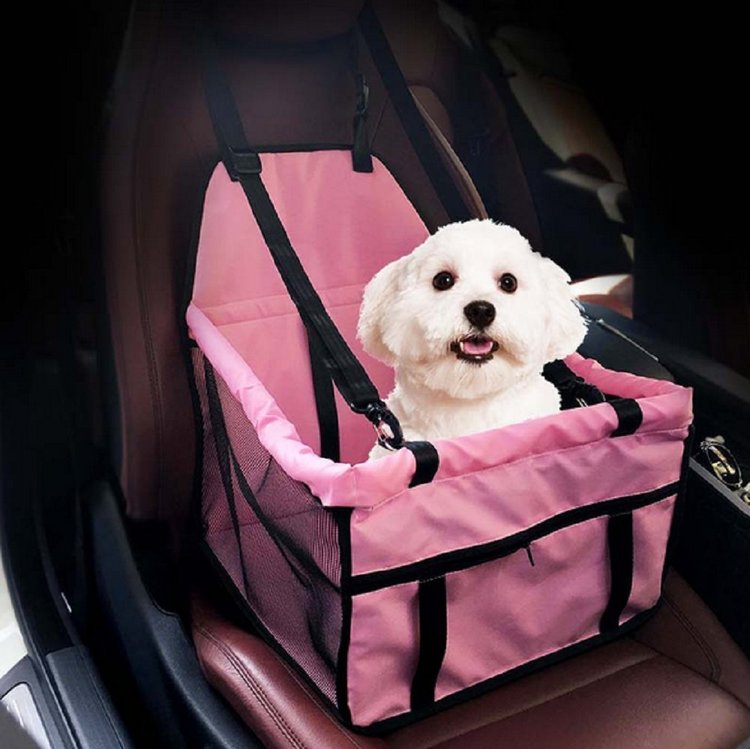 (Photo Credit: Lazada)
While a seatbelt can be used on bigger dogs, smaller pets like cats and dogs are notorious for being thrown around the car while you're driving at a bend or stopping abruptly. For a safe and comfortable ride for the mini ones, a travelling carrier pouch that can be attached to your car seat is the best bet!
Download the Motorist App
The easiest and smartest way to manage your vehicle in Singapore.
Download Now
Read more: For Drivers: 10 Car-Related Products to Buy this Black Friday
---
Download the new Motorist app now. Designed by drivers for drivers, this all-in-one app lets you receive the latest traffic updates, gives you access to live traffic cameras, and helps you manage LTA and vehicle matters.