There's a reason why Singaporeans dub their country as a 'fine country'. Leave your car idling? Summoned. Spot lamps? Fined. Stop at a bus lane? Summoned again.
It's almost as hilarious as it is sad, but less so when you're mentally neuralyz-ing LTA officers a la Men in Black.
Evading ERP

Kiasu-ness, a deep loathing for ERPs, and a thick skin comparable to Kevlar- evading an ERP is most patriotic thing a Singaporean can do. It's simple to perform too! 30 seconds till the ERP stops charging? Signal and turn to the road shoulder. Stop and wait with your fellow countrymen until the timer clicks to 7pm. Witness every car do a little happy jerk and drive off. Majulah Singapura! Of course, it's all at the expense of some very, very ticked off LTA officers.
Parking on the road shoulder even for a minute or two hinders people that actually need it in case of an accident, and could even cause unnecessary accidents when you're trying to get out. That $2 isn't as worth it as a $130-$160 fine, four demerit points, and the possibility of a broken bumper.

Using your phone while driving
(Photo Credit: The Straits Times)
Whether you're smiling at your crotch over that cute cat on your Facebook feed, or frantically screaming at your phone over an emergency, there'll probably be a time it would be near impossible to resist using your phone while driving. You know you shouldn't because, you know, that thing about first-time offenders getting fined up to $1,000 and/or getting jailed for up to six months, or that other thing about accidents and such, but you still do. That includes surfing the web and social media, watching videos, downloading content- anything that involves you holding your mobile device while you drive.

What you can do to avoid all that is to either mount your phone on a holder or on the dashboard, or just use it when it's a red light!

Bicycle racks and number plates
(Photo Credit: MyCarForum)
Fitting your bicycle at the back of your car is cheaper than roof racks. It's cleaner than jamming it into the boot and dirtying your back seats, and definitely better than just cycling from Jurong to East Coast Park itself.

However, with great savings come great responsibilities. The bicycle racks on the back mustn't block the rear view of the driver, the vehicle number plate or the vehicle's lighting systems. The bicycle also must not protrude beyond the body or wheels of the car, which basically means a visit from your friendly neighborhood LTA officer on your next trip.
LTA's suggestion? Hang an additional number plate at the rear of the car.

Children seats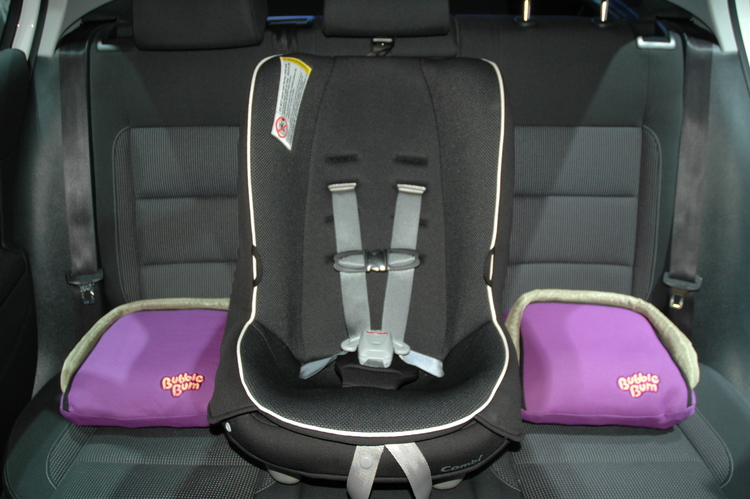 (Photo Credit: The Carseat Lady)
Whether your 7-year-old's growth spurts evolved them into a prepubescent Hulk Hogan or a normal kid, they're going to need some sort of government-approved car seat. Larger kids need a booster seat adjusted to the height that they can use adult seatbelts. Don't worry, that seat goes way longer than the $120 fine and 3 demerit points, especially with good ol' Carousell.

Roadblocks
(Photo Credit: AsiaOne)
Do not, and I mean do not, pull anything when you see a roadblock. No high-speed maneuvers, and definitely don't try to awkwardly back your car away. We get it, you're drunk. Maybe you have an illegal immigrant in your car. Go get some fake midnight wings, stuff him below the backseat lining, sleep in your car and drive off when you're sober- anything! Anything is better than the feeling of a fine up to $5.000 and a year locked up.
You won't want to end up like this guy.
Download the Motorist App
The easiest and smartest way to manage your vehicle in Singapore.
Download Now
Read more: Fined in Singapore for Car Idling: What You Need to Know

---
Download the new Motorist app now. Designed by drivers for drivers, this all-in-one app lets you receive the latest traffic updates, gives you access to live traffic cameras, and helps you manage LTA and vehicle matters.