Lamborghini Revuelto Hybrid Supercar Launches in Singapore: Best of Both Worlds?
Published by
Mutasim
on
25 Sep 2023
The future of the supercar class seems a bit brighter today, with the unveiling of the all-new Revuelto flagship.
Named after a famous Spanish fighting bull from the 1800s, this successor to the wildly successful Aventador appeals to a more environmentally mindful society but also stays true to its roots by marrying the marque's trademark V12 powerplant with plug-in hybrid technology – an engineering tour de force that positions it firmly alongside the Holy Trinity of supercars, namely the Ferrari LaFerrari, Porsche 918 Spyder, and McLaren P1.
The Revuelto sports a much more Brutalist design, with an alien-like silhouette and Y-shaped LED daytime running lights that were first seen on the 2021 Lamborghini Sián FKP 37 hybrid limited-run model. Its razor-sharp wedge profile gets a visual boost from components that seem to be bulging out of the bodywork, like carbon aero parts, cameras and sensors modules up front, and centre-exit dual exhaust pipe covers for its four exhausts.
What's more, the engine bay is now devoid of any glass louvres or canopy. The beastly V12 motor, positioned in a transverse layout, is exposed to the elements, with a plaque that reads out the cylinders' firing order.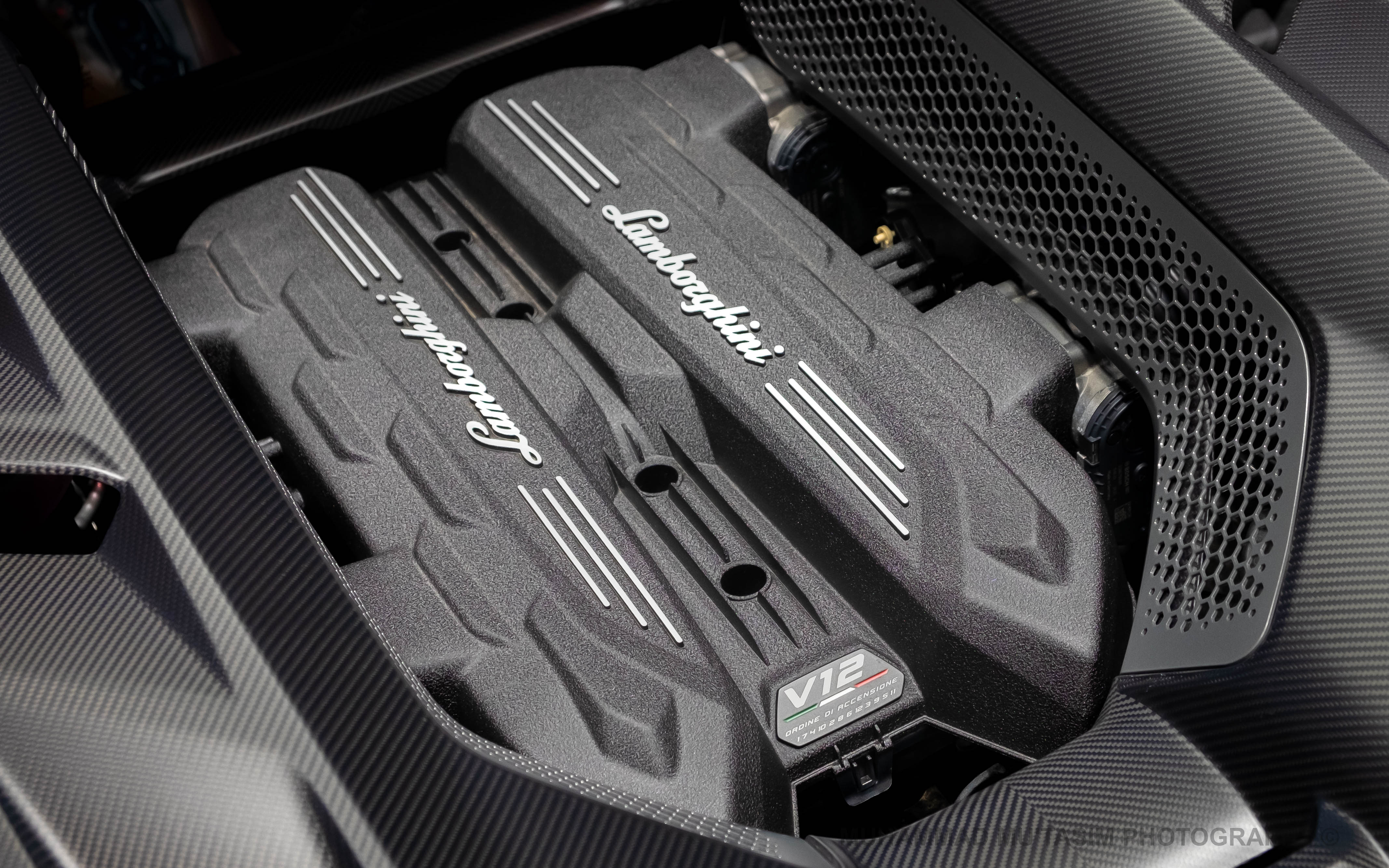 Three electric motors have been incorporated into the powertrain to work together with the Revuelto's 6.5-litre NA V12 heart, plus a new eight-speed dual-clutch transmission to deliver power to all four wheels. Altogether, the new flagship bull churns out 1,001 horsepower and 1,062 Nm of torque; ridiculous figures that only make sense because, well, it's a Lamborghini. Nought to a hundred is a face-ripping 2.5 seconds, and it maxes out at slightly over 350 km/h.
Chassis rigidity has been increased by up to 25% over the Aventador, thanks to the Revuelto's carbon fibre-reinforced plastic "monofuselage" monocoque frame. The 3.8 kWh high-voltage battery pack that makes the plug-in hybrid tech work sits underneath the cabin.
It's also designed to be civil in urban environments, with a new Citta, or City, mode that only engages the electric motors and limits the power output to just 180 hp. Switching to Strada mode lets both electric and petrol powertrains kick in together, while Corsa lets you unleash all 1,001 horses in maximum attack mode with the V12 screaming towards its redline.
But it's not just about insane power figures and efficiency. Lamborghini is also proud of the significant improvements made to cabin space, especially in terms of legroom and headroom. The Revuelto's roof position is now 23 mm higher than on the Aventador, making it easier for the driver and occupant to slide in comfortably with racing helmets on. It's also roomier in terms of legroom, with up to 84 mm more space, thanks to a more upright front dash design.
The brand also took the time to showcase the usability features of the Revuelto. Its frunk has enough space for two cabin trolleys, while two other bags can be placed on the rear bench behind the seats. There are also front and rear storage areas for small items such as wallets and smartphones.
Other modern touches inside the Revuelto's cabin include a massive 12.3-inch instrument cluster cocooned inside a carbon fibre housing, and an 8.4-inch portrait-orientation central display that lets the driver control various aspects and settings of the car, including accessing the HVAC controls or opening the bonnet.
Even the passenger has a screen now, in the form of a 9.1-inch display on the dashboard that reflects the car's performance readings in real-time.
Lamborghini also partnered with Japanese tyre giant Bridgestone to create bespoke Potenza Sport ultra-high performance rubber for the Revuelto, promising unparalleled grip in dry and wet driving conditions, thanks to specialised tread design and compound. There is also Run Flat Technology (RFT) available, allowing the car to be driven safely after a puncture for 80 km at 80 km/h with 0-bar pressure.
The Revuelto will be the first hybrid series car for the brand, with hybridisation for the entire Lamborghini lineup slated to happen by next year. And by 2028, Lamborghini is expected to launch their first ever fully-electric supercar.
Prices for the Revuelto begin at SGD$2.575m, and that's without COE. But even if you do have the means to make a downpayment today, this electrified bull already a long waiting list that stretches out till 2025.
Photo Credits: Muhammad Mu'tasim (@mutasimdrives)
Download the Motorist App
The easiest and smartest way to manage your vehicle in Singapore.
Download Now
Read More: Lamborghini Raises The Bar With New Urus Performante Super SUV
---
Download the Motorist App now. Designed by drivers for drivers, this all-in-one app lets you receive the latest traffic updates, gives you access to live traffic cameras, and helps you manage LTA and vehicle matters.
Did you know we have a Motorist Telegram Channel? Created exclusively for drivers and car owners in Singapore, you can get instant info about our latest promotions, articles, tips & hacks, or simply chat with the Motorist Team and fellow drivers.