Motorist Car Buyer's Guide: Hyundai Avante AD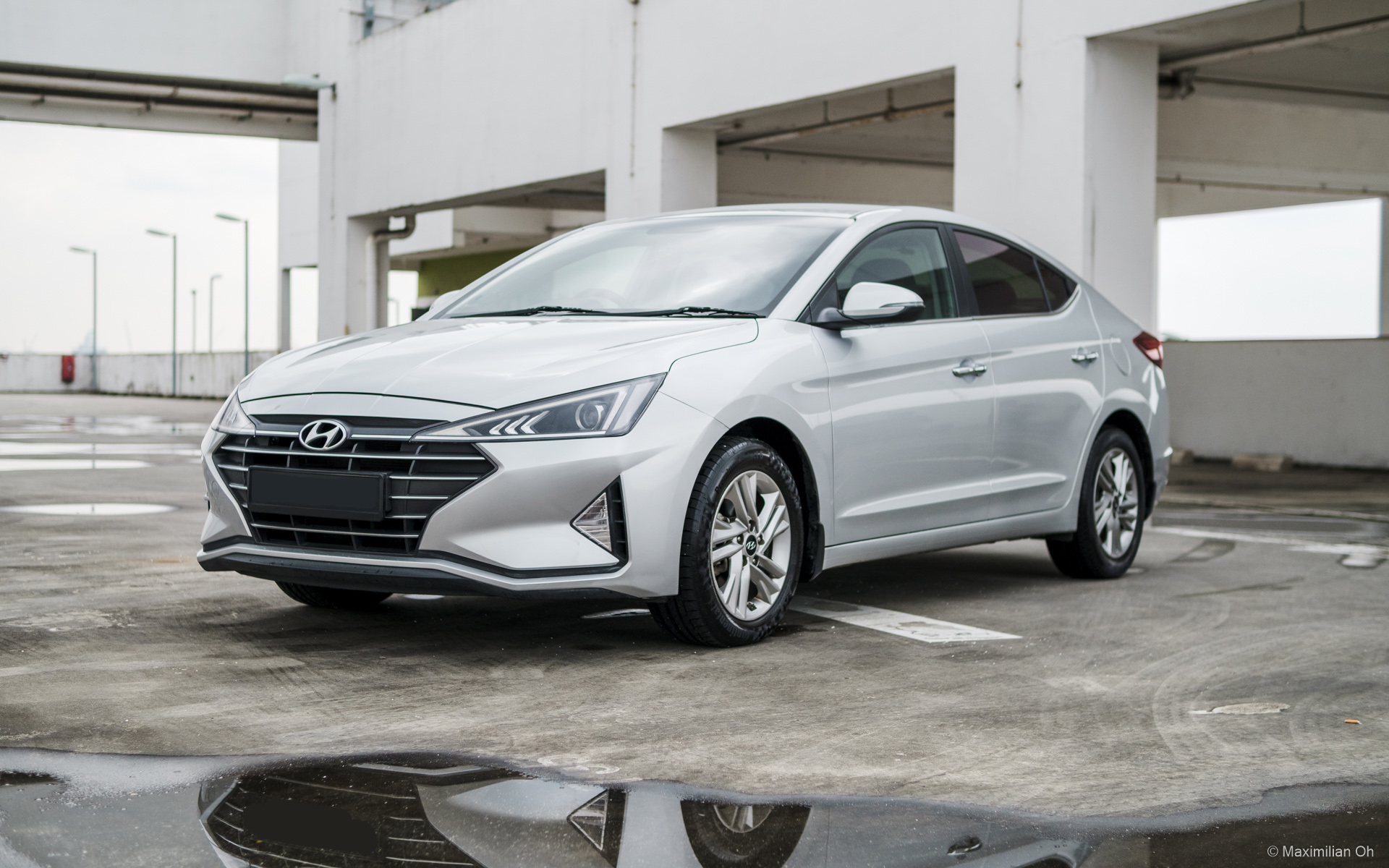 While the sixth-generation Hyundai Avante was developed before Hyundais 'got cool', it's still a well-loved and stylish sedan.
And that doesn't just apply to the sixth-generation 'AD' Avante. The Hyundai Avante has been a popular model for many years, with the fourth-generation Avante still serving as a police patrol car here in Singapore.
Known alternatively as the Hyundai Elantra, the Avante has its roots in the Ford Cortina Mark II, which Hyundai badge-engineered in the 1970s. After that, the Hyundai Stellar was born in 1983 — a mid-sized sedan using a Cortina Mark V chassis. The Hyundai Avante then succeeded the Stellar in 1990 to compete with the Ford Sierra, itself a successor of the Ford Cortina.
What is this?
This is a sixth-generation Hyundai Avante, which was launched in 2015 and facelifted in 2018. In Singapore, the pre-facelift models were sold as Elantras, with the Avante moniker only returning on the facelifted models. This 2019 Hyundai Avante was loaned to us by 1Axis Pte. Ltd., who we thank for their support. You can view their listing of the car on Motorist's Used Car platform here!
Internationally, it came with a multitude of engine and transmission options, but Singapore only received the 1.6L petrol variant with a six-speed automatic gearbox. As this is the 'S' model Avante, it lacks certain features, such as an electric driver's seat. That feature, along with other creature comforts, only came with the 'Elite' variant.
Is it any good (on the wallet)?
The Avante's reliability record is a little spotty. While some units have faced recalls for their airbags, brakes, and steering, owners of the Avante rave about its reliability and don't mention any issues even after years of driving. To make sure that you'll be buying a reliable car, just make sure that these recall issues have already been addressed by the previous owner or the dealer you're buying from.
Like any other car, the Avante needs to be regularly serviced in order to upkeep its reliability. Every 10,000km, Hyundai recommends that you change the engine oil and perform safety checks on the cars. As for servicing the brakes and rotating the tyres, those should be done every 20,000km. The recommended oil viscosity for the Avante is 5W-30.
For the facelifted Avante models, it'll cost you anywhere between $70,000 and $110,000, depending on the trim level and COE expiry date. If you're on a budget, the pre-facelift Elantra models will cost you anywhere between $43,000 and $82,000 — also dependent on the trim level and COE expiry date.
As for running costs, they are relatively low. Given that the engine is only 1.6L and it's a relatively new car, the road tax for the Hyundai Avante is well-priced at $738 per year. Fuel consumption is good too, with users reporting 13km/l of range. Be sure to use at least 95 RON fuel to protect your engine from damage.
Is it comfortable inside?
When deciding on a new car, a buyer of the Hyundai Avante said that it had to be "as comfortable as a Taxi or Private Hire Vehicle." Well, it fulfils that requirement just fine. With a beautiful leather-wrapped steering wheel and comfortable leather seats, the Avante has premium feeling touchpoints that match the feel of a luxury cab.
Dark silver accent pieces help to give it a more luxurious feel than just black plastics, even though it probably didn't cost Hyundai that much more to do so. Buttons and dials here are tactile and responsive, providing for a refined user experience familiar to Hyundai owners.
Apple Carplay and Android Auto availability make the head unit a decent one that probably won't need replacing. If you find an Elite model, you'll get creature comforts such as an electric driver's seat, wireless device charging, safety features such as Blind Spot Detection, and even ventilated seats.
Over in the rear, you'll be pleased to find that the Avante comes with a rear air-conditioner, something sorely lacking in most mid-sized sedans. There's also a decent amount of headroom and legroom, giving your rear passengers a comfortable and spacious ride.
Can it carry a lot of cargo?
With a whopping 458 litres of boot space, the Hyundai Avante is a car that can easily haul around your bags and groceries. The rear seats can even be knocked down to fit in longer items, and there's a spare tyre underneath the boot floor. That said, while the boot floor is deep, the high boot lip means that storing and retrieving heavy items may require some effort.
Alternatives
(Photo Credit: Toyota)
The affable twelfth-generation Toyota Corolla is a worthy alternative to the Hyundai Avante AD, with Corollas and Avantes having been rivals in the mid-sized sedan market for many generations. One advantage that the Corolla has is its Hybrid powertrain option, which the Avante does not have.
(Photo Credit: Honda)
Released in the same year as the pre-facelift Avante, the tenth-generation Honda Civic is a sportier-looking alternative to the Hyundai Avante. Even with sportier DNA, it's still a comfortable mid-size sedan that offers a pleasant ride for drivers and passengers.
Verdict
The Avante AD was a culmination of Hyundai's efforts to build a line of practical, reliable, and premium-feeling sedans that leave both the customer and their pocket feeling happy. We all love what Hyundai has done in the design department with the latest Avante, but its mighty predecessor still impresses with its value-for-money proposition.
Motorist would like to extend our thanks to 1Axis Pte. Ltd. for having loaned us their Hyundai Avante AD for this article.
Photo Credits: Maximilian Oh (@mexsimilien)
Download the Motorist App
The easiest and smartest way to manage your vehicle in Singapore.
Download Now
Read More: Motorist Car Buyer's Guide: Mazda 5
---
Download the Motorist App now. Designed by drivers for drivers, this all-in-one app lets you receive the latest traffic updates, gives you access to live traffic cameras, and helps you manage LTA and vehicle matters.
Did you know we have a Motorist Telegram Channel? Created exclusively for drivers and car owners in Singapore, you can get instant info about our latest promotions, articles, tips & hacks, or simply chat with the Motorist Team and fellow drivers.