In an era where the world's governments are clamping down on carbon emissions, manufacturers have had to chase seemingly marginal gains in order to make their offerings ever more efficient.
Our government incentivises greener cars, offering generous VES rebates for vehicles that are less polluting. It encourages automakers to transplant newer and greener powertrains into their existing offerings, and is a relatively low-effort way of creating more attractive packages for the end consumer.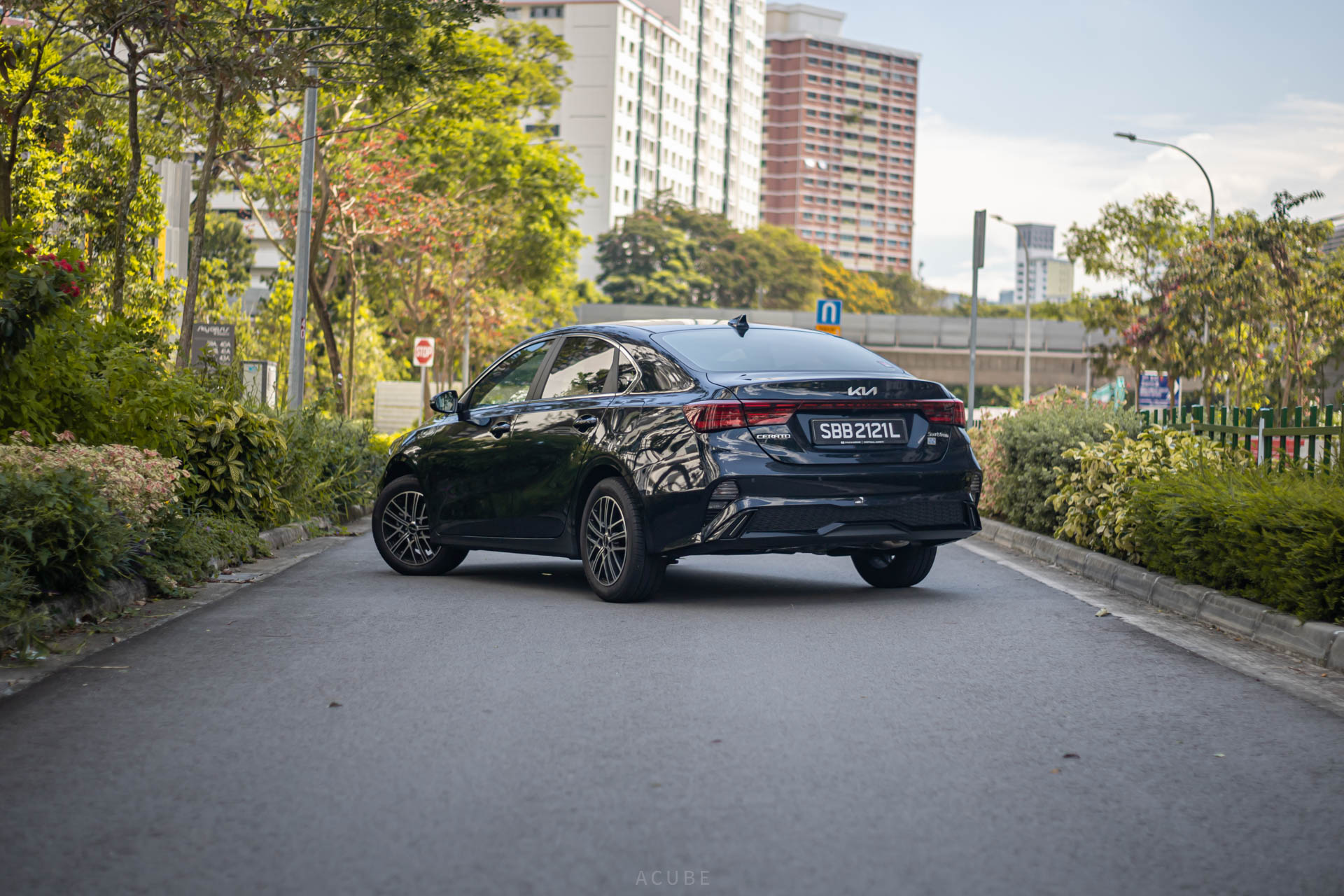 Which is exactly what Kia has done with their popular Cerato saloon, swapping the existing 1.6 litre Gamma four pot, for a newer engine with the same capacity.
What Has Changed?
Most significantly, the car now costs significantly less than the original variant (which we reviewed in 2021). The greater efficiency means it now qualifies for VES A2, versus the original car's B banding. In monetary terms, the car will now be at least $15,000 cheaper than its predecessor.
You'll also find a new transmission coupled to its Smartstream engine. Yes, transmission, because a CVT really isn't a gearbox. As this is purely a mechanical update, there are no visual changes to the exterior, or interior, of the vehicle. On an equipment front, you can no longer have a GT-Line car; the range-topper is now the SX variant. The base EX model will still be available for purchase.
Realistically though, with the equipment levels Kia has bestowed upon the SX, you'd really not need a higher-specified variant.
What's Inside?
The interior has remained unchanged, save for the lack of an optional electronic handbrake. Aside from the Adaptive Cruise Control that comes included with the GT-Line car, the cabin is identical to the Gamma-engined Cerato it replaces.
The SX trim also receives a lot of the features that were standard issue on the outgoing GT-Line car. Ventilated and electronically adjustable seats, and Android Auto/Apple CarPlay are the most notable inclusions, especially considering the price point.
On the Go
As expected, the biggest difference is on the go. This is a car that doesn't like to be rushed - a calm approach to motoring will not aggravate the CVT, making for a much more pleasant experience behind the wheel.
With 121 bhp on tap, it's clear that this is no sports car. And that's not a bad thing, for it does the job of being a bread-and-butter car very well. When driven sensibly, NVH levels are kept fairly low, with the added benefit of this driving style being fuel economy figures of 15 km/l.
A Sensible Package That will be Easy on the Wallet
There's no complex hybrid drivetrain in the car, so you do not have to worry about battery pack longevity. It certainly also doesn't spur you on to drive spiritedly, as it clearly has been built to serve the needs of a sensible family man.
What you're getting for your money is a well-made vehicle, loaded to the gills with all the kit you'd ever want, and with all the space that you'd ever need. In an era where automakers are chasing sportier driving dynamics and ever bigger levels of power, the Kia Cerato is a refreshing change of pace, and could just be the right fit for you, if you are looking for a good value, mainstream saloon!
Kia Cerato SX 1.6 Smartstream Specifications
Price: $156,999
 VES Band: C2

Motor:
Inline-four

Capacity:
1.6 litre

Power:
121 bhp, 154 Nm


Transmission:
IVT

Driven Wheels:
Front


Consumption:
18.2 km/L

0-100km/h:
10.9 s

Top Speed:
180 km/h

Fuel Tank Capacity:
50 L


Dimensions:

4,640 mm x 1,800 mm x 1,450 mm

Cargo Capacity:
502 L
Photo Credits: ACube Creative (@weareacube)
Download the Motorist App
The easiest and smartest way to manage your vehicle in Singapore.
Download Now
Read More: mReview: Kia Niro Hybrid 1.6 SX - Prius Who?
---
Download the Motorist App now. Designed by drivers for drivers, this all-in-one app lets you receive the latest traffic updates, gives you access to live traffic cameras, and helps you manage LTA and vehicle matters.
Did you know we have a Motorist Telegram Channel? Created exclusively for drivers and car owners in Singapore, you can get instant info about our latest promotions, articles, tips & hacks, or simply chat with the Motorist Team and fellow drivers.