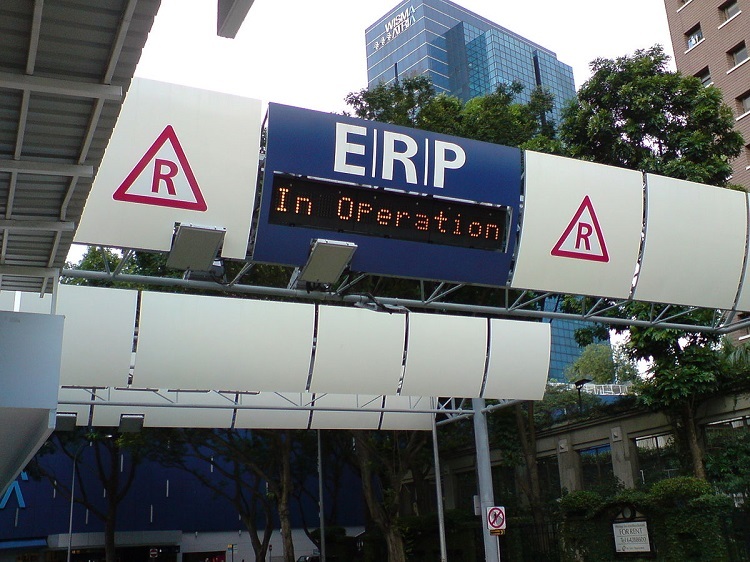 (Photo Credit: Wikimedia Commons)
Good news drivers! You'll get to enjoy lower Electronic Road Pricing (ERP) rates during the June 2018 school holidays.
This announcement was made by the Land Transport Authority earlier today.
From 26 May to 24 June 2018, the ERP rates for several expressways and roads will be reduced by S$1 per Passenger Car Unit (PCU). During this period, drivers will also not be charged if the existing rate is 50 cents per PCU.
Several gantries along Singapore's major expressways will be affected. Congested roads such Thomson Road, Geylang Road, and Upper Bukit Timah Road will also have their ERP rates reduced.
According to LTA, these revised rates are not permanent and will revert back to the pre-school holiday charges on 25 June 2018. The rates for other non-mentioned gantries will also remain unchanged during this period.
The next quarterly ERP rate review will take place in August 2018.
Check out the revised ERP rates this coming June holiday below.

(Photo Credit: LTA)
In other traffic news, the Traffic Police will be rolling out new 3D laser cameras in June to catch illegal U-turns and other traffic offences. Learn more about them here.
Claim your free car valuation today!
Read more: 5 Unconventional Ways to Avoid Traffic Jams in Singapore


---
Download the new Motorist app now. Designed by drivers for drivers, this all-in-one app lets you receive the latest traffic updates, gives you access to live traffic cameras, and helps you manage LTA and vehicle matters. Download it now and stand a chance to win $1,000 worth of petrol vouchers monthly.