In this edition of mRecap, we take a look at EVs imitating ICE cars, Singapore's first electric formula SAE race car and test-drive the Opel Mokka 1.2!
If you're looking for a condensed list of our weekly round-up, we have:
---
Continue scrolling to read a condensed version of the articles! Otherwise, you can click on the links above to bring you to the respective article or video!
---

I'm the only writer in Motorist's editorial team to believe that manufacturers should stop trying to make their electrified offerings behave like their petrol-powered counterparts.
There are some subtle differences when you are perched behind the wheel of an EV. The lack of noise for example, and also the instantaneous torque when you first plant your foot on the loud (is that going to be a misnomer in our EV future?) pedal. These differences stem, obviously, from the fact that propulsion is created very differently in an ICE engine versus a modern electric motor.
Want to know more? Click here to read on!
---
What do you get with a group of dedicated engineering students and an idea to go fast? You build a race car out of it. Specifically, you build a Formula SAE (FSAE) race car to showcase your idea, even if it means venturing into new territory. 
On Tuesday, NUS unveiled its Formula SAE race car, the R22e, with Senior Minister of State, Ministry of Finance and Ministry of Transport, Mr Chee Hong Tat as the guest of honour.
Engineering undergraduates from the National University of Singapore have been partaking in FSAE Michigan, an inter-varsity competition featuring some of the world's best universities, for a number of years now, even obtaining placing in the top 20 positions among almost 150 universities consistently. Unfortunately, these students have not been able to compete in the Formula SAE Michigan for the past two years due to the COVID-19 pandemic.
Click here to find out!
---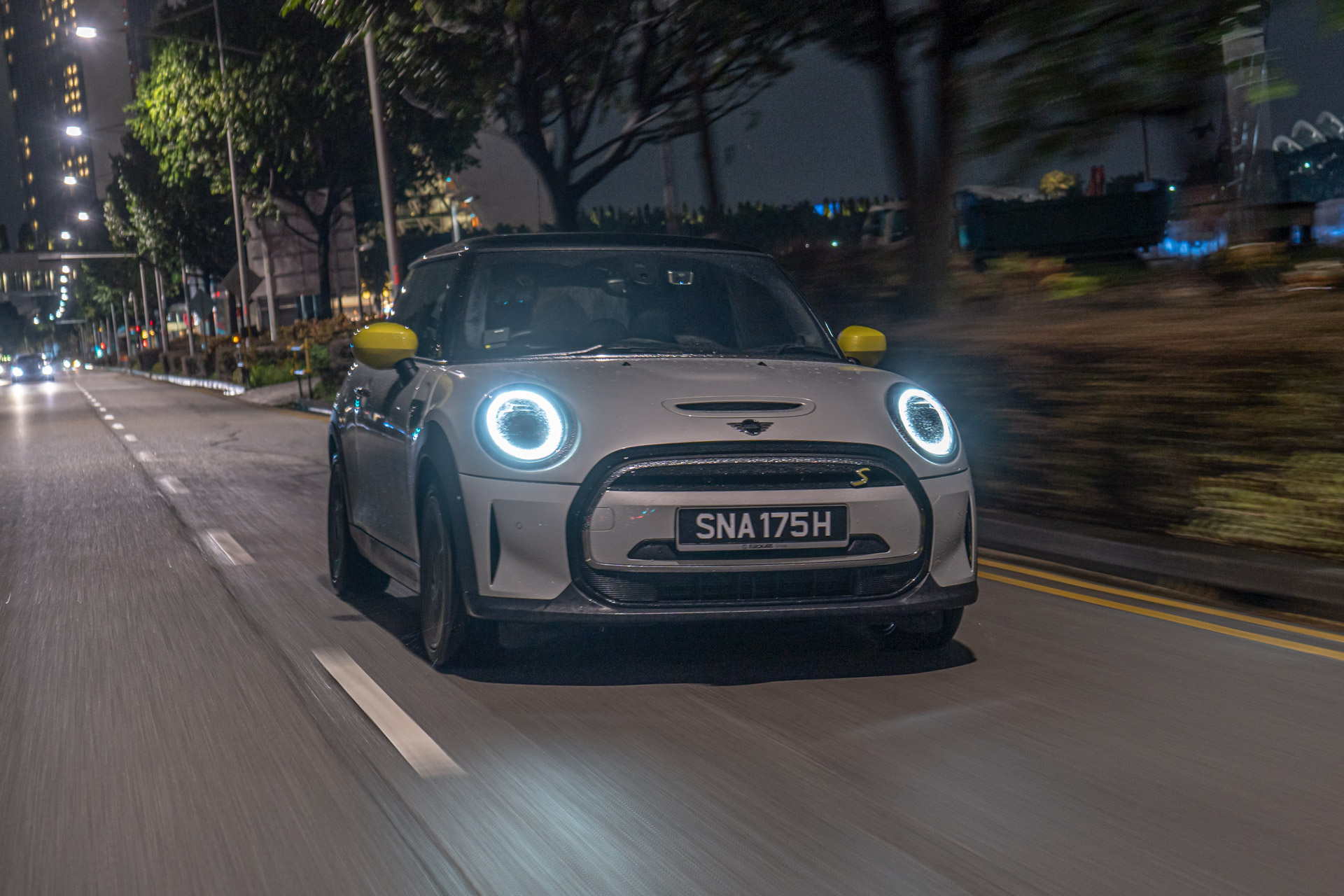 LTA has announced that the enhanced Vehicular Emissions Scheme (VES) will be extended for three years to 31 December 2025. However, tightened pollutant thresholds will come into effect from 1 January 2024.
The VES is an outcome-based feebate scheme to encourage the purchase of cleaner cars with lower emissions. Buyers of new cars can enjoy a rebate on their ARF if their cars fall under the 'A1' and 'A2' bands, or pay a surcharge if the vehicle they are purchasing is more polluting.
Whilst the rebate/surcharge structure remains unchanged, there are changes to the qualifying criteria, designed to make a clearer distinction between pure Internal Combustion Engine vehicles and cleaner electric cars.
To find out more, click here!
---

We all know the recipe for brewing up a good economy car - sourcing for quality ingredients, extracting and distilling their essence, then combining it with equal parts quirky for a more full-bodied experience.
If you skimmed over the Opel Mokka, you'd find a car that very religiously follows this formula. It combines proven components from Stellantis (and some from General Motors), but wrapped up in a refreshingly unorthodox body shell that far betrays its actual price tag.
Interested in the Opel Mokka 1.2? Proceed here!
---
Ever wondered what it's like behind the wheel of a proper race kart? Our fellow Motorist automotive journos Mu'tasim and Sean join forces to find out, in this very special feature video!
Watch the video here!
---
Let's say you are the proud owner of an auspicious bidded number plate. We're sure that there will not be a shortage of willing buyers vying for it too.
You've just been offered a good chunk of change to sell your registration plate. But where does one start? How do you go about transferring ownership of a license plate? As it turns out, there are several ways in which you can offload your number plate - we'll outline some of the more common methods in this article!
Want to know more about buying or selling a license plate? Click here to find out more!
Download the Motorist App
The easiest and smartest way to manage your vehicle in Singapore.
Download Now
Read More: Week of 13th June: Evolution Of Car Start Procedures, Buying Or Selling A License Plate and 2022 Lexus NX350 F Sport mReview!
---
Download the Motorist App now. Designed by drivers for drivers, this all-in-one app lets you receive the latest traffic updates, gives you access to live traffic cameras, and helps you manage LTA and vehicle matters.
Did you know we have a Motorist Telegram Channel? Created exclusively for drivers and car owners in Singapore, you can get instant info about our latest promotions, articles, tips & hacks, or simply chat with the Motorist Team and fellow drivers.