Singapore is not exactly known for having many natural attractions, due in part to our country quite literally being a little dot on the world map. Malaysia, however, has us beat in that regard.
From its boundless mountains to its vast jungles, Malaysia is a premier location for nature junkies to relax and unwind. In this article, we'll be sharing with you some of the most popular spots to do just that!
If you plan on driving to Malaysia, do consider using our Checkpoint feature to stay updated on potential fuel checks and traffic conditions at the borders.
1. Puteri Falls
(Photo Credit: jalanjalan)
Our very first scenic entry on the list is Puteri Falls at Gunung Ledang, or Mount Ophir. Fellow Singaporeans may only be familiar with the man-made waterfall in Jewel Changi Airport, but seeing the real deal is something that not many can proudly (and truthfully) say they have. 
The waterfalls are a truly magnificent sight, and you can spot families swimming here too! Part of the reason that attributes to the popularity of Puteri Falls is the folklore and legends surrounding the mountains.
Details:
Address: 84900, Johor, Malaysia
Opening Hours: 24hrs Daily
Google Maps: https://goo.gl/maps/A9UeymYRG4JJNY5j9
2. Gunung Lambak
(Photo Credit: Livelifelah) 
Gunung Lambak can prove to be a challenging hike or a walk in the park, depending on who you ask. However, most of the general consensus gathered is that the trail starts off easier with more stable footing and slowly into steep soil and trees.
When you have reached the peak, you will be greeted with an overhead view overlooking the forest and hill area making the hike absolutely worth it!
Details:
Address: Gunung Lambak Recreational Forest, 86000 Kluang, Johor, Malaysia
Opening Hours: 
Google Maps: https://goo.gl/maps/QAxg3LgrwvuYCJs8A
3. Desaru Beach
(Photo Credit: diveintomalaysia)
A more tame entry on our list, Desaru Beach is a more laid-back location to visit. An entire day can be spent here with your family relaxing in the sun or swimming in the warm waters.
The beach is also very clean and litter-free, which comes as a pleasant surprise as our very own Changi beach can sometimes be seen dotted with stray plastic bags and other forms of litter.
Details:
Address: 81600 Bandar Penawar, Johor, Malaysia
Opening Hours: 24hrs Daily
Google Maps: https://goo.gl/maps/cubafArQYjbzRftE7
4. Sireh Park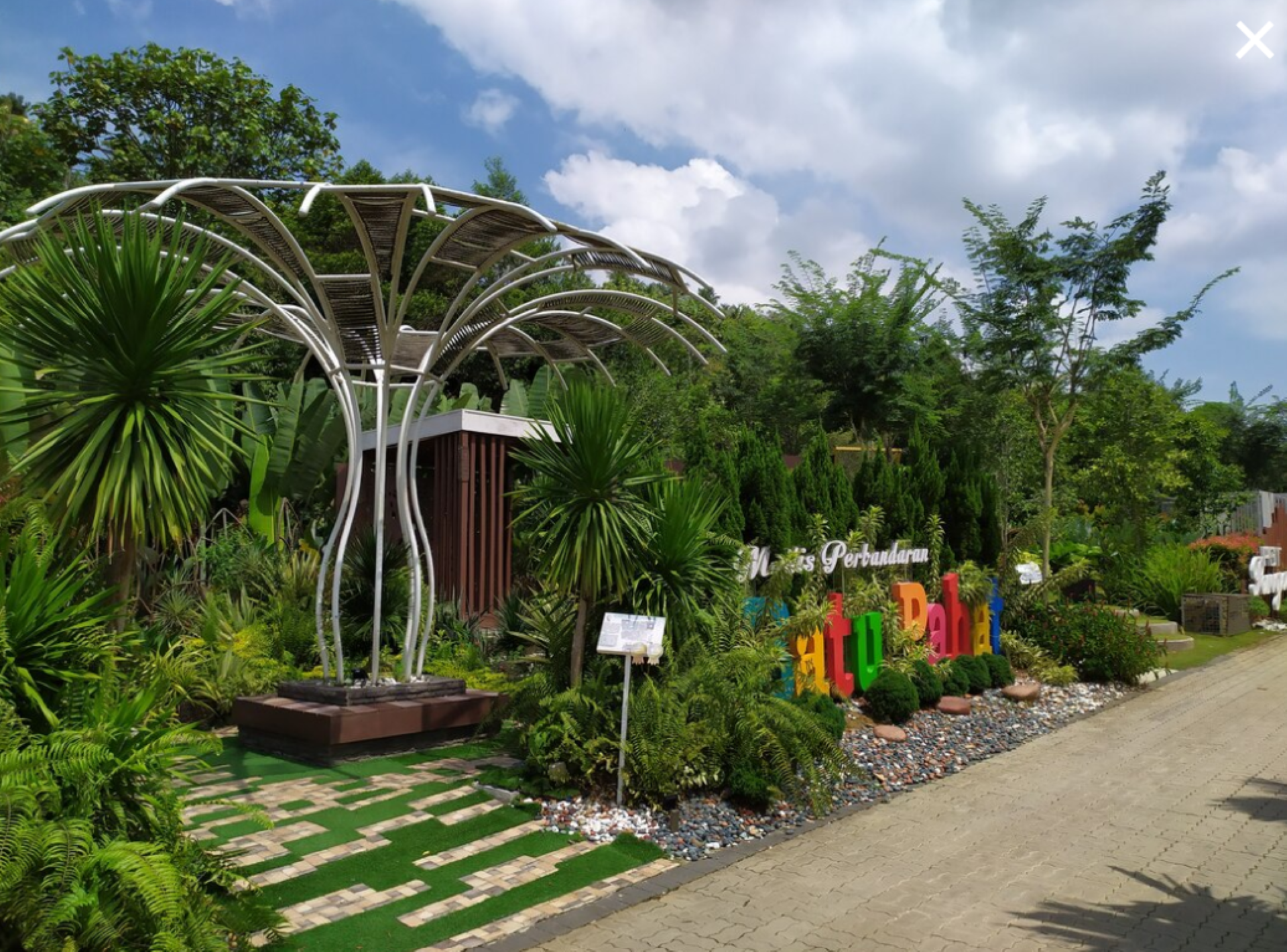 (Photo Credit: Sirehpark)
Sireh Park serves as the perfect blend of natural and man-made decorations. Where many parks lean toward either, Sireh Park is a recreational park that offers a blend of flora and fauna and interesting-looking structures.
Taking a stroll in the park will make for a relaxing and eye-opening experience, as you walk past their lakes and glass structures, all while seeing wildlife.
Details:
Address: Jalan Nusa Idaman, Nusa Idaman, 79100 Nusajaya, Johor, Malaysia
Opening Hours: (7am - 7pm Daily)
Google Maps: https://goo.gl/maps/65iR6X9uSGNeKNjy6
5. Kota Tinggi Firefly Park
(Photo Credit: sgtrip)
A returning entry from a previous mGuide, the Kota Tinggi Firefly park is a breeding site for said fireflies. However, the true beauty of the park is only best seen after sun-down, as it is a magical experience seeing the fireflies in the dark, lighting up the surroundings. 
At nightfall, visitors will enter a boat that will go down the river to witness the beauty of Mother Nature's creations. 
Details:
Address: Jalan Kota Tinggi, 81900 Kota Tinggi, Johor, Malaysia 
Opening Hours: (1pm - 11pm Daily)
Google Maps: https://g.page/johorfireflypark?share
6. Tanjung Piai National Park
(Photo Credit: Mohd Zamri via Google Maps)
Yet another park has made it onto our list, but not for no reason. Visitors would relate the park to our very own Sungei Buloh nature reserve since the similarity lies in the fact that they are filled with mangroves and wetlands. 
Traverse the bridges and experience the mangrove forests and the vast amount of wildlife present.
Details:
Address: Taman Negara Johor Tanjung Piai Mukim, 82030 Kukup, Johor, Malaysia 
Opening Hours: (9AM - 4.30PM Daily)
Google Maps: https://goo.gl/maps/J4vbsTqoLLzohS5v8
7. Soga Perdana Amenity Forest
The last entry on our list is Soga Perdana Amenity Forest. Hiking in the forest can be a very different experience from staying in the city, and surrounding yourself in the forest can serve as a literal breath of fresh air.
Concrete stairs and railings are present, and are an amazing place for budding photographers to capture amazing shots of nature!
Details:
Address: Taman Bukit Perdana, 83000 Batu Pahat, Johor, Malaysia 
Opening Hours: 24hrs Daily
Google Maps: https://goo.gl/maps/3zeX2uqoQTTtzVDS6
We can sense the excitement from behind the screen, but as with everything safety should be your number one priority! 
If convenience sounds amazing to you, be sure to check out our Motorist App. The checkpoint function helps to track traffic situations at the checkpoints and offers real-time camera footage! It also aids in warning about potential fuel checks.
Download the Motorist App
The easiest and smartest way to manage your vehicle in Singapore.
Download Now
Read More: The Ultimate Guide to Driving into Malaysia: VEP, Road Safety, Driving Etiquette, Accidents
---
Download the Motorist App now. Designed by drivers for drivers, this all-in-one app lets you receive the latest traffic updates, gives you access to live traffic cameras, and helps you manage LTA and vehicle matters.
Did you know we have a Motorist Telegram Channel? Created exclusively for drivers and car owners in Singapore, you can get instant info about our latest promotions, articles, tips & hacks, or simply chat with the Motorist Team and fellow drivers.