With the number of available crossovers and SUVs surging in recent years, it is easy to get lost in a sea of anonymity. Worry no more, as the new Citroën C4 seeks to challenge convention.
Aimed at the creative individual from the get-go, the C4 displays a bold new look from every angle. It takes the very best design elements from various body styles, and combines them to create a truly distinctive silhouette. 
Avant-garde Design
This SUV-esque hatchback is sure to turn heads wherever it goes. From the V-shaped LED lighting signature that illuminates the surroundings after dark, to the aerodynamic lines and creases shaped by the wind, we can assure you that very few - if any - are able to ape the C4 on our roads today.
The front profile is distinctly Citroën, with the double-stage headlights merging seamlessly with the chrome double-chevron logo cum grille. Its high-riding stance gives hints at its adventurous nature, daring you to give it a spin over the city streets and beyond. The signature "Airbump" cladding on the lower portion of the doors also help to accentuate the rugged nature of this hatchback. 
We also love the fastback-like roofline, which sets it apart from the rest of the competition. It ties in well with the floating roof effect that Citroën is going for. From a visual standpoint, this is the quirky & stylish French automaker that we have come to love.
Sitting in the Clouds
Stepping inside, it becomes quickly apparent that Citroën is making the cabin as inviting as possible to both driver and passenger. You get its famed Advanced Comfort Seats, part of Citroën's Advanced Comfort Programme. The seats provide you with optimal seating comfort, through ergonomically-designed lumbar support and extremely comfortable cushioning. Perfect for those long drives, or even for your daily office commute!
We are also happy to report that the C4 comes with physical dials for the HVAC controls, which returns some much-needed tactility in an increasingly touchscreen-obsessed world. Better yet, rear occupants are provided with AC blowers, which is useful in a climate that ranges from hot to blazing hot.
Space for All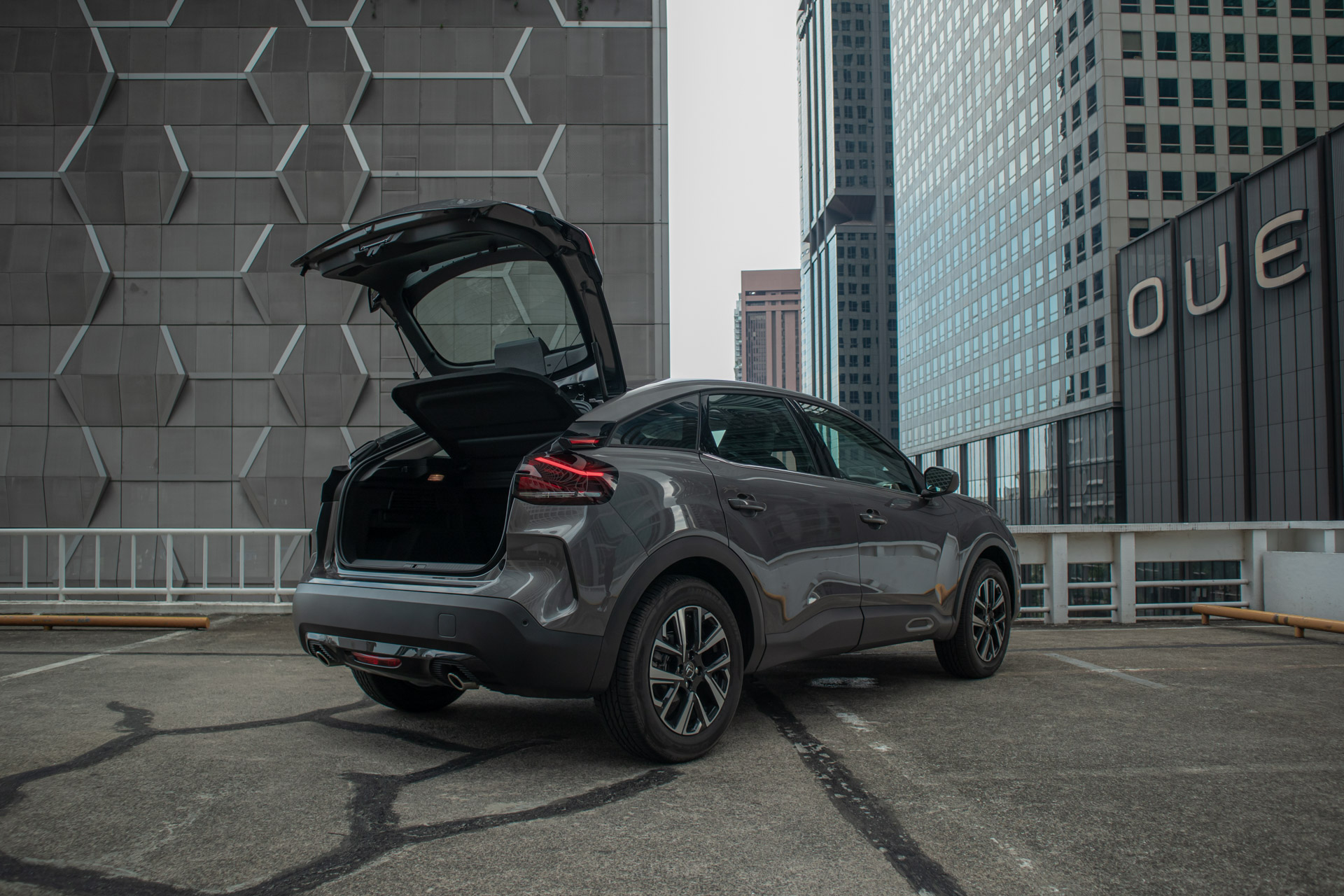 This French contender certainly wins big in the space department, with ample amounts of legroom and headroom for both rows of passengers. Over at the back, you can expect about 380 litres of available boot space, though that increases three-fold once the rear seats fold down completely. And like most other Citroëns, the C4 also comes with many a storage compartment around the cabin, making the car a mighty practical family runabout.
Expansive Entertainment
The Citroën C4 also packs a 10-inch infotainment system with Apple Carplay and Android Auto support. Not only is entertainment assured with available apps like Spotify, the driver can easily navigate around town using map apps, which are displayed clearly via the expansive high-resolution screen. The C4 also comes with a pair of USB ports for connectivity & charging purposes, along with a conventional 12V power socket.
For the driver, the instrument cluster is fully-digital, with the option to toggle it to only show key driving information, thus keeping things simple and clean. Citroën has also helpfully installed a head-up display (available only for the Shine variant) for added driving convenience, so your eyes never deviate from the road.
Citroën has even gone the extra mile to provide better entertainment value for the front passenger. Built into the dashboard is a retractable tablet support system, named Citroën Smart Pad Support™. It allows occupants to watch desired content on the tablet, which is mounted securely on the dash.
Safety First
Speaking of driving safely, the C4 is equipped with six airbags as standard. Anti Lock Braking System (ABS) and Electronic Stability Programme (ESP) are also present to provide some additional reassurance. Still not content? Citroën hears you, and has included 16 driving assistance features into the mix, such as Lane Keep Assist, Active Safety Brake, and Active Cruise Control (available only for the Shine variant). You can now drive in peace, knowing that the car is looking out for you.
A Dream-like Ride
When it comes to ride comfort, very few can rival Citroën. The C4 is fitted with Progressive Hydraulic Cushions® (PHC), a proprietary technology of the automaker. Part of the Advanced Comfort Programme, it promises a highly comfortable ride, reminiscent of its hydropneumatic suspension tech of yesteryear. And like its predecessor, the PHC on the C4 is capable of providing a "magic carpet ride" that trumps competitors that cost several times more.
To whoosh you through efficiently is the 1.2 litre three-pot turbocharged engine. It pumps out 129 horsepower and 230Nm of torque, which is more than sufficient for driving around the streets of Singapore. Nought to 100 km/h takes about 10.4 seconds. More importantly, this compact engine brings it comfortably into the COE Category A class and VES A2 banding, the latter of which means you get S$15,000 in rebates.
Closing Remarks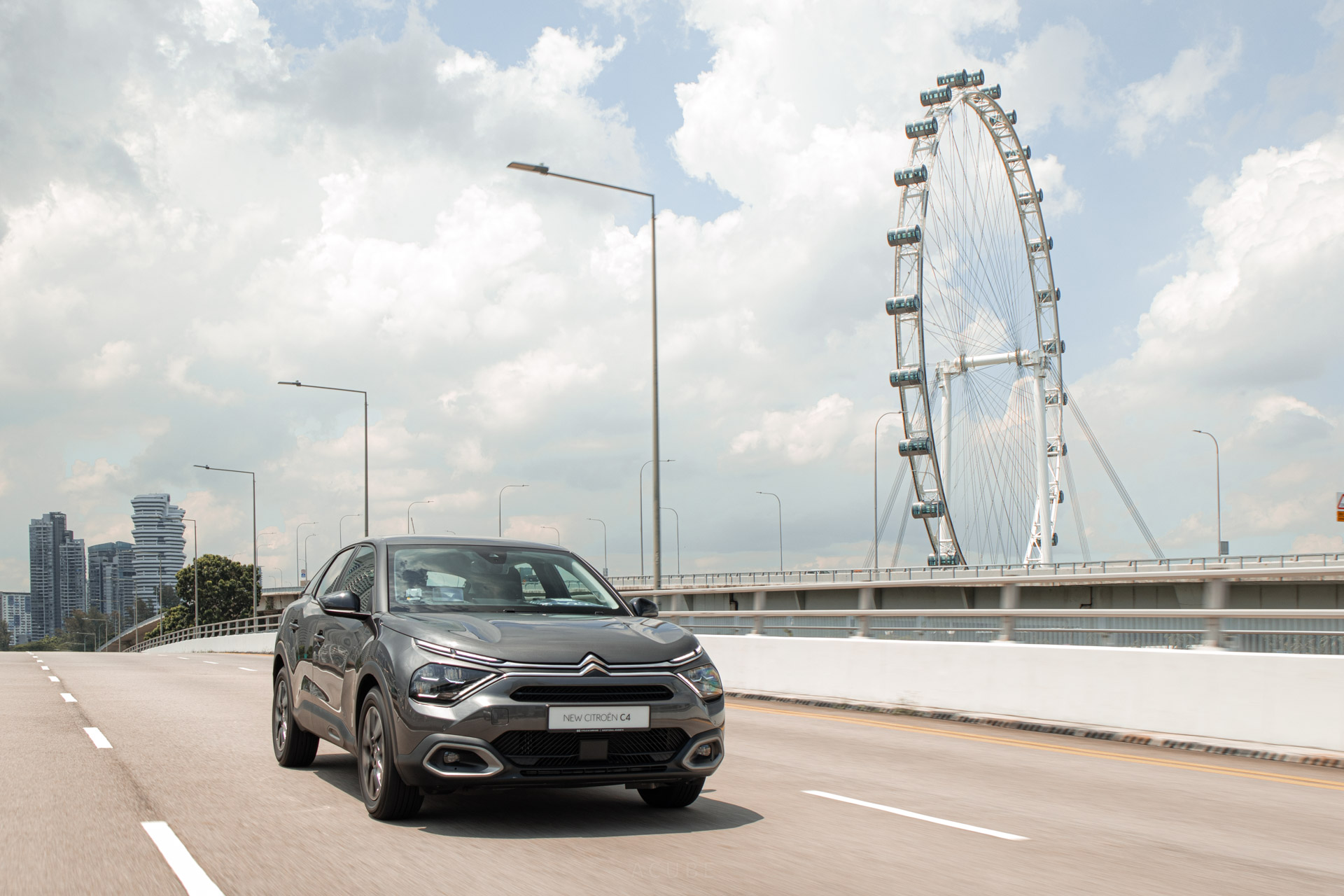 The C4 has come a long way since its first arrival in Singapore decades ago, and this latest model is setting out to be a trendsetter yet again. With an unconventional design and a strong focus towards overall comfort and safety, Citroën is pulling out all the stops in making a compelling case for would-be owners here.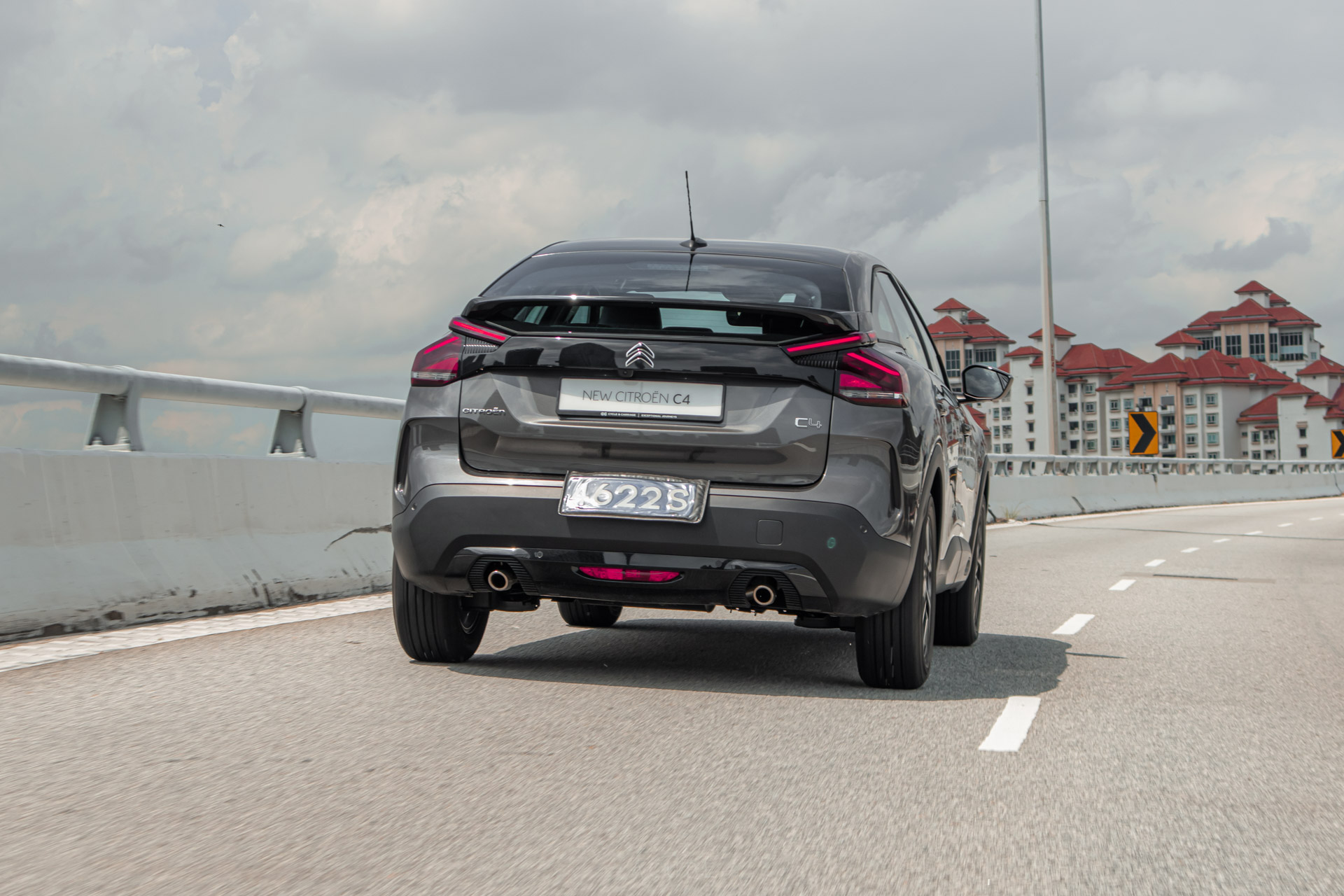 The C4 comes in both Feel and Shine variants, with prices starting at S$123,999. Interested in giving this French model a spin? Book a test drive now on their website today!
This article was sponsored by Cycle & Carriage Citroën.
Read More: Up and About with the Citroën C5 Aircross: New Discoveries at Every Turn
---
Download the Motorist App now. Designed by drivers for drivers, this all-in-one app lets you receive the latest traffic updates, gives you access to live traffic cameras, and helps you manage LTA and vehicle matters.
Did you know we have a Motorist Telegram Channel ? Created exclusively for drivers and car owners in Singapore, you can get instant info about our latest promotions, articles, tips & hacks, or simply chat with the Motorist Team and fellow drivers.