(Photo Credit: Rolls-Royce)
The Singapore-Malaysia Land VTL is finally open, the bespoke Rolls-Royce Black Badge Ghost debuts in Southeast Asia and the Ford Mustang Mach E arrives in Singapore.
In short, if you're looking for a condensed list of our weekly round-up, we have:
---
Continue scrolling to read a condensed version of the articles! Otherwise, you can click on the links above to bring you to the respective article or video!
---
(Photo Credit: Malay Mail)
The land borders between Singapore and Malaysia will finally open on 29 November 2021. However, only citizens, permanent residents or long-term pass holders of the country they are entering are allowed to use the vaccinated travel lane (VTL) by land.
For more information click here
---
(Photo credit: Rolls-Royce)
The bespoke Rolls-Royce Black Badge Ghost has finally made its debut in Singapore. Priced from S$1,468,888, it sports an edgier look with updated performance parts.
Rolls-Royce's Black Badge line has always been the pinnacle of luxury. With the addition of the Black Badge Ghost, the marque hopes to further "push boundaries, redefine what's possible and challenge established convention".
For more information on the Rolls-Royce Black Badge Ghost, click here!
---
(Photo Credit: Affinite)
Affinité, a concept by Jack Cars celebrates the arrival of the all-new 2021 Ford Mustang Mach-E SUV, which is an exciting new option across the company's expanding portfolio of luxurious and premium cars.
Breaking new ground, the debut of this new purpose-built Ford EV combines a sporty outlook with zero-emission driving promises and presents an exciting new option for car owners in Singapore who are looking to switch from internal combustion engines (ICEs) to EVs.
Interested in this EV? Click here for more info!
---
Wear and tear is an inevitable part of owning a car. Items that we'd define as 'aged' typically have heavy signs of use that can manifest themselves as scratches, scuffs or even dents.
Ensuring you reduce this rate of degradation is key in the upkeep of your treasured car. For a non-vehicular object, you can opt to use it less to prolong its lifespan. But with cars, being as expensive as they are here, it is illogical to suffer the steep depreciation and not yield any benefits of car ownership.
Find out more here!
---
MINI's flagship Cooper S has returned as a convertible! "If it ain't broke, don't fix it" is MINI's approach to the drop-top version of the Cooper S, as familiar features make their return to the overall design and functionality. However, that does mean that some grievances of owning a MINI are prevalent in this model as well
---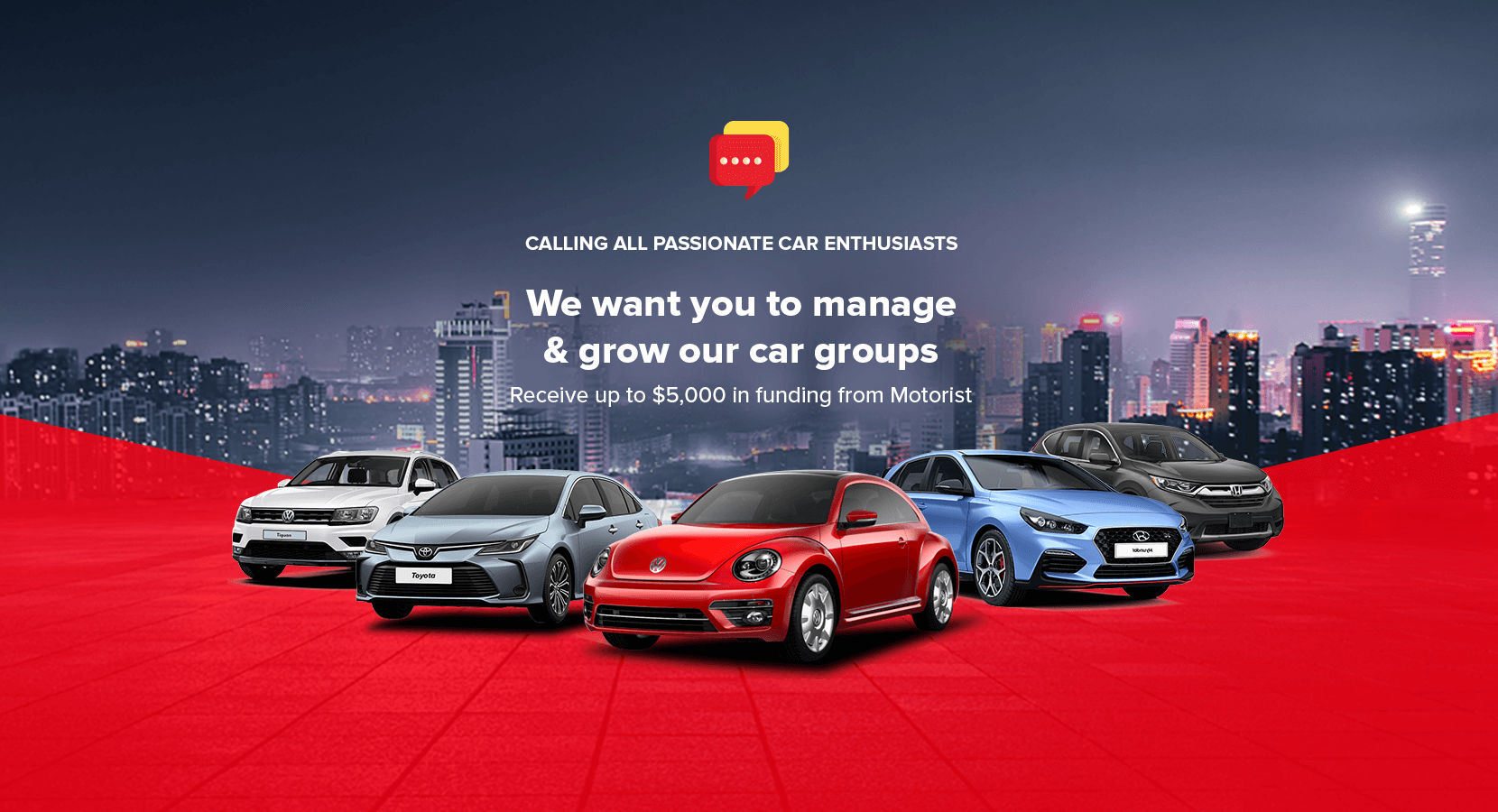 Want to create your own car club, but lack the funding to do so? With Motorist's new Car Group Chat feature, you'll have a platform to promote your new car club AND be incentivised to do so too!
Gather like-minded owners with the same make and model of your vehicle, and grow your own car club! Be the leader of your club (dubbed the Car Group King), and receive up to $5,000 in funding for club-related activities.
Download the Motorist App to find out more!
Download the Motorist App
The easiest and smartest way to manage your vehicle in Singapore.
Download Now
Read More: This Week In Cars #7 - ERP2.0 OBUs Delayed, COEs Continue To Rise, Space Star and Q5 Sportback Reviews
---
Download the new Motorist App now. Designed by drivers for drivers, this all-in-one app lets you receive the latest traffic updates, gives you access to live traffic cameras, and helps you manage LTA and vehicle matters.
Did you know we have a Motorist Telegram Channel? Created exclusively for drivers and car owners in Singapore, you can get instant info about our latest promotions, articles, tips & hacks, or simply chat with the Motorist Team and fellow drivers.