Even during these challenging times, Car Club, Singapore's first Car-Sharing provider, has constantly adapted and evolved its premium services to meet Singapore's growing Car-Sharing and car-lite needs.
As Singapore is now entering a Covid-resilient phase, it's only natural that more people will switch to Car-Sharing as a safer and more accessible form of alternative transportation.
Anticipating this surge of demand, Car Club will be welcoming WhizzCar on board as its strategic partner. Car Club aims to provide its 21,000+ members greater convenience and greater access to quality vehicles with this new partnership.
As one of the pioneers of Car-Sharing in Singapore, WhizzCar's expertise and experience will prove to be very valuable in this unprecedented partnership. Tapping into their network and fleet, Car Club members, aka 'Car Clubbers', can now reserve selected WhizzCar vehicles at WhizzCar stations.
And making a reservation has never been easier. Car Clubbers can access these selected vehicles within Car Club's A.I. powered Mobile App and reserve them at their usual rates.
A special icon allows users to identify WhizzCar stations easily. The WhizzCar logo is also displayed at the top right corner of the vehicle image.
All the usual Car Club promotions and promo codes will also apply when reserving WhizzCar vehicles.
Tomoya Ryuse, Managing Director of Car Club, says: "Since Car-Sharing is going to be the safer option of transport as Singapore opens up, this partnership will fit perfectly into our expansion plans from this quarter till 2022 and beyond. We will start with these vehicles first, before expanding this partnership to include the entire WhizzCar fleet in the near future."
"We're always looking for ways to create more value for our members and support Singapore's vision of a car-lite society," Mr Ryuse adds.
"Strategically, we will be sharing our latest technology with potential partners to grow this transport ecosystem together. As the number one, first and unique Car-Sharing in Singapore, with the widest selection of vehicles and unparalleled product offerings, we are in an excellent position to drive these initiatives. And we can only grow bigger."
Sharing more on this partnership, Mr Ho Kok Kee, Managing Director of WhizzCar adds: "We are delighted and honoured to be invited by Car Club to form this partnership. I believe together we will spearhead more growth in this industry and bring Car-Sharing to the next level, benefiting even more people in Singapore."
Besides this partnership, Car Club has also launched many new initiatives to lead and dominate the Car-Sharing market and to set itself further apart from its competitors.
A rewards programme, together with a new A.I. feature that monitors how safe you drive via its Mobile App, was launched in April this year.
With these initiatives in the Car-Sharing industry, Car Club is looking forward to offering Car Clubbers the best of both worlds – a platform that contributes to safer driving and turning Car-Sharing into a lifestyle-oriented service.
Just last September, a sub-brand, Car Club LITE was introduced, and it features an expanding fleet of Toyota Corolla Altis. With Car Club LITE, customers will enjoy greater savings when reserving a car.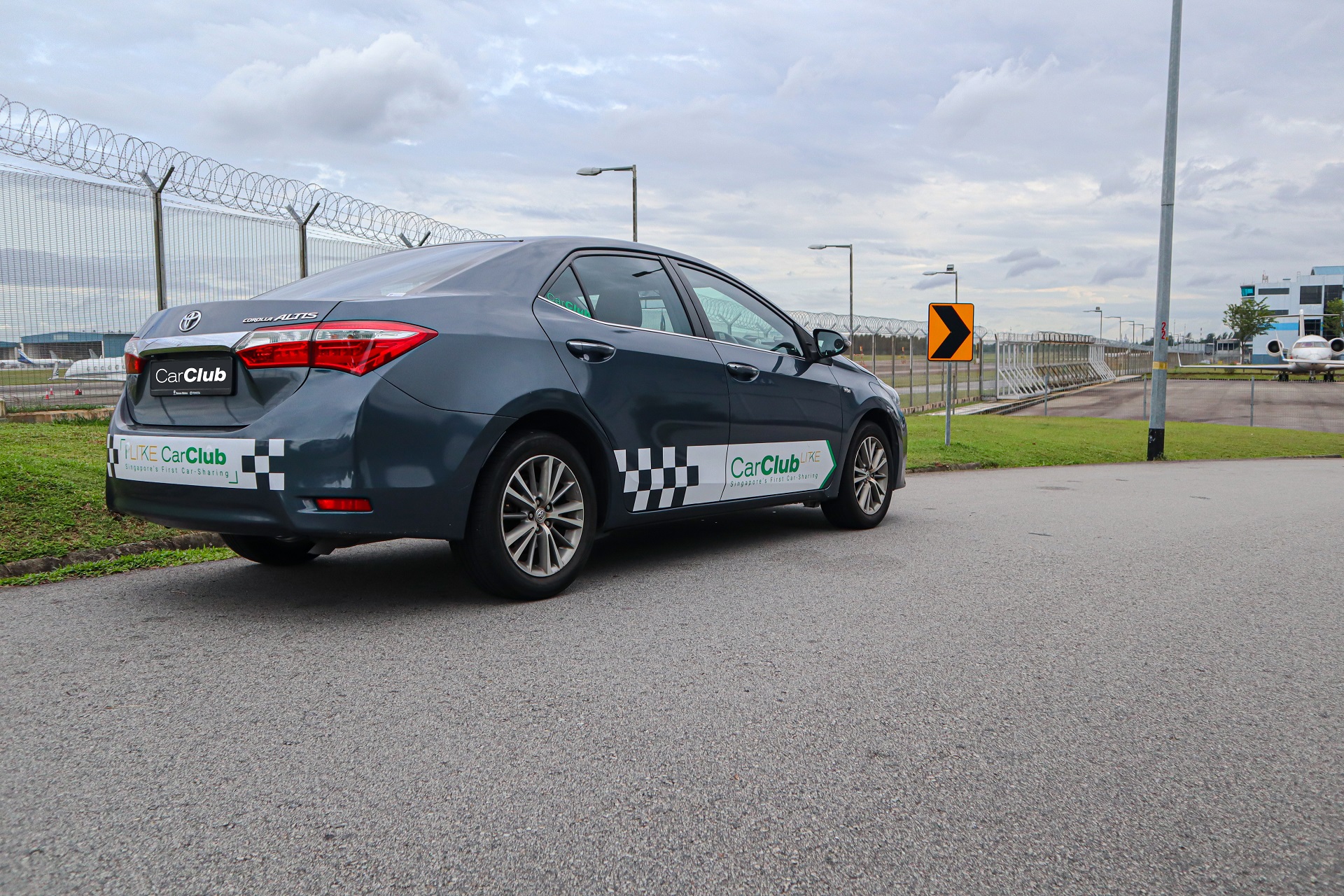 Car Club has also been working with several partners to boost the safety of its customers, which is imperative in this new normal. QAIS Clear, a revolutionary product by the Sunstar Group, Japan, will now be used to disinfect, sanitise and deodorise the interior of Car Club's entire fleet.
To celebrate all these milestones, Car Club has lined up a series of promotions for all its Car Clubbers:
From 1 Dec 2021, Car Club has officially lowered its Basic, Lady's and Value Plans rates. Please check Car Club's Facebook and Mobile App (Google Play/App Store) for more updates.
For those keen to sign up, download Car Club's App (Google Play/App Store) and use Promo Code, "CCMOTOR" for a $30 Special Festive Discount for your first drive! Membership T&Cs apply.
This article was written and sponsored by Car Club.
Download the Motorist App
The easiest and smartest way to manage your vehicle in Singapore.
Download Now
Read More: Tips for Saving On Your Car Insurance
---
Download the new Motorist App now. Designed by drivers for drivers, this all-in-one app lets you receive the latest traffic updates, gives you access to live traffic cameras, and helps you manage LTA and vehicle matters.
Did you know we have a Motorist Telegram Channel ? Created exclusively for drivers and car owners in Singapore, you can get instant info about our latest promotions, articles, tips & hacks, or simply chat with the Motorist Team and fellow drivers.