Your car is a big-ticket item, second only to your home. It can put you under a significant financial strain, which is why it can literally pay to be a smarter car shopper.
There are hundreds of used car dealers dotted across the little red dot, all vying for your precious dollars. To lure the consumer into purchasing a vehicle from them, they may opt to bundle other superfluous items to sweeten the deal.
They may also do up the car in such a way that it looks visually flawless, but may hide some truly seedy history. Failing to inspect the car meticulously can lead to potentially significant losses. The shadier cars may even be downright unsafe to use on our roads.
Fret not though, if you need some assistance on seperating the peaches from the lemons, we've compiled a list of things you should look out for when buying a used car!
Physical Condition
(Photo Credit: Quick Lane Tire and Auto Centre)
Service history is one part of the used car buying equation - the physical car condition is the other. Obvious problems can be spotted in listing photographs, and you can use this to decide if it is even worth heading down to view the car to begin with.
Once you are by the car though, check for mismatched paintwork. Paint matching, especially on candy or multi-layered paint jobs, can be hard to achieve. Another tell-tale of a sub-par repair is the presence of poor-fitting panels with uneven panel gaps.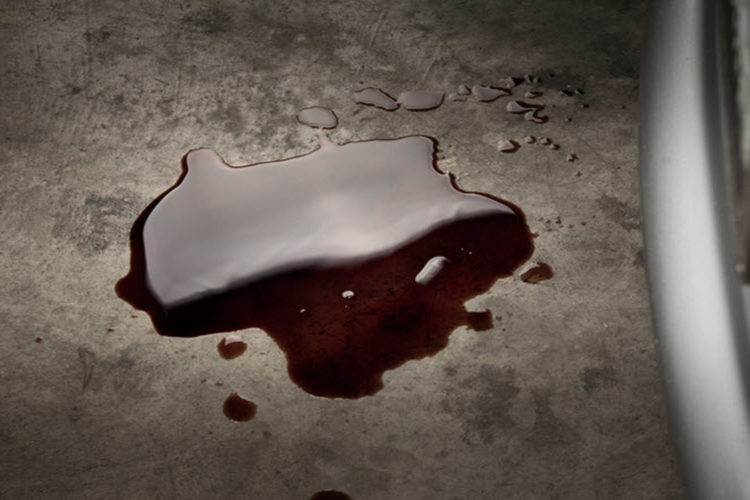 (Photo Credit: Euro Plus Automotive)
Do also check for the fluid levels in the car itself. If any of the levels seem low, check the areas underneath the vehicle and see if you can spot any major leaks. Whilst alarming, it is normal for older cars to have some form of lubricant leakage. As seals wear down, it is expected that some fluids will make it out of the system. You just need to make sure it isn't a significant and continuous leak!
Service History
A car's service history serves as a good indicator of whether the car has been well-cared for. As a general rule of thumb, general servicing should be done every six months, or after 10,000km, whichever comes first.
This service will see the engine oil and air filter being replaced, and the other parts of the car may be given a once over too. Parts may be replaced at this stage where necessary. COE cars may have had a major service at least once in their lives, where an 'overhaul' may be performed.
This replaces most of the wear-and-tear parts with new parts for an additional decade of commuting. Do take note though, that the works should have been carried out by a professional. Also, cars that have been serviced infrequently can suffer from an accelerated rate of wear which negatively impacts longevity. 
Accident History
Do check if the car has been in a significant accident. If so, look through the service records to see at what point in the car's life was it damaged, and which workshop pieced the car back together post-accident.
Aside from the bodywork imperfections as mentioned above, parts that have 'wrecker writing' on them are a sign that the car has had parts cheaply replaced. For context, 'wrecker writing' refers to the dismantlers scribbling the make and model of a component upon disassembly from a scrap car for inventory purposes.
Big shunts can literally make the chassis go out of whack, leading to issues with suspension set-up. This translates into crabbing or dog-tracking, which is unsafe. Again, where possible, ask the seller to reverse the car slowly and check from a low angle to determine whether this is the case.
If you still have doubts about whether your used car has been in an accident before, here is an article that goes more in-depth.
Test Driving 
Where possible, a test drive should be arranged for. It will offer some much needed clues on the car's on-road manners. You'll be able to put the car through its paces, and also make sure that the mechanical bits respond as they should.
At the very least, ensure the engine is generally responsive throughout most of the rev range - big dips anywhere can be a result of a failing engine. Also, listen carefully for any strange noises that develop. Other bits that can be costly to fix include the gearbox and the steering assembly, so do also check and make sure those are functioning smoothly.
At the end of the drive, check for oil, coolant, or brake fluid leaks that develop after a drive. Rubber hoses and seals can perish with age. The pressure that develops in the various systems can cause splits or cracks in the pipework that lead to leaks.
Mileage
(Photo Credits: How Stuff Works)
Whilst not fully indicative of an engine's actual usage (idling contributes to a decent chunk of wear and tear too), it serves as a reference point of the car's overall mechanical age. High mileage cars see very regular usage, that can put increased wear onto the rest of the mechanical components.
These vehicles often sell for much less than their lower mileage counterparts and for obvious reasons. But it's not only the wear-and-tear to the mechanical components that you should be worried about. There are other areas that are often overlooked.
The interior for instance. Higher mileage cars mean more time spent in the driver's seat. The seat foam and material can therefore be over-stretched or cracked. The steering wheel, door locks and even the buttons on the inside are all subject to greater wear and may need replacing if you end up buying one of these cars.
Knowledge Is Power
Research can mean the difference between getting the car of your dreams and being trapped in a financial nightmare.
Obviously, the latter is a scenario you do not want to find yourself in. It is therefore essential that you get your used car inspected before making the decision. If the owner refuses, he/she may be hiding something from you - and you know what to do with that knowledge.
If you are thinking of buying a used car, check out our extensive Used Car Directory. And if you are still confused with the loan and paperwork clearance, we've got that covered as well!
Download the Motorist App
The easiest and smartest way to manage your vehicle in Singapore.
Download Now
Read More: 5 Signs A Used Car Has Been In An Accident Before
---
Download the new Motorist App now. Designed by drivers for drivers, this all-in-one app lets you receive the latest traffic updates, gives you access to live traffic cameras, and helps you manage LTA and vehicle matters.
Did you know we have a Motorist Telegram Channel? Created exclusively for drivers and car owners in Singapore, you can get instant info about our latest promotions, articles, tips & hacks, or simply chat with the Motorist Team and fellow drivers.