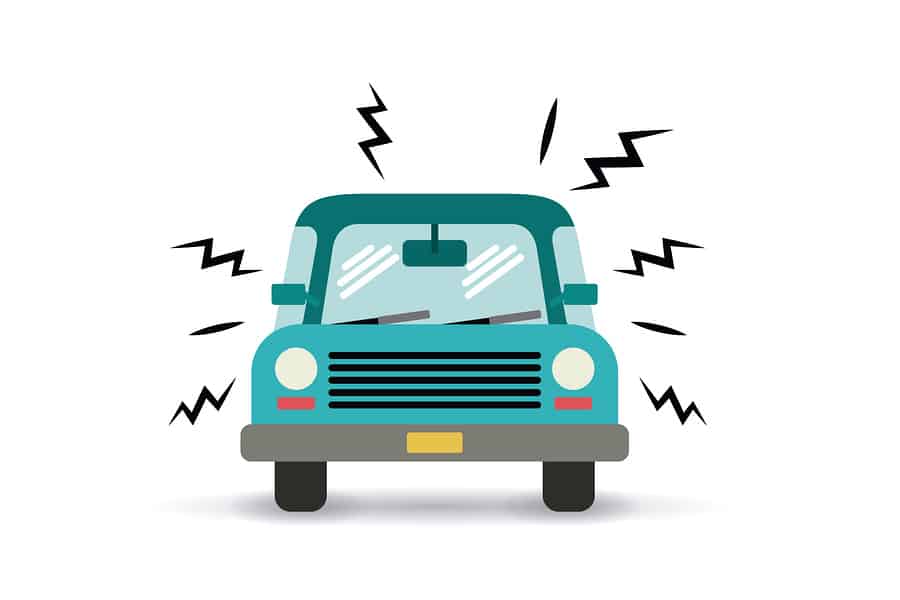 (Photo Credit: BreakerLink)
Soundproofing your car allows for better isolation of your cabin from outside noises. You'll therefore be more able to enjoy your music on the go. Here's a guide on the basics of it!
There's nothing more frustrating than trying to enjoy a long drive with some good music, then having the vibe killed through the intrusion of outside noise. 
Roadworks, honking, and other types of external noises can be irritating but easily kept at bay through proper soundproofing. 
Tempering Your Expectations
(Photo Credit: A Quiet Refuge)
Realistically, unlike the active noise cancelling systems you get in modern luxury cars, the aftermarket can only provide passive noise cancelling solutions. 
The difference? Active noise cancelling systems utilise a microphone in the car, which picks up sound waves from inside the cabin. The sound system is then employed to play an inverse sound wave to cancel out the noises. 
Passive soundproofing cannot get rid of all the ambient sounds. It's a losing battle; car bodyshells are typically made of fairly thin sheets of steel, with a natural tendency to resonate and propagate soundwaves throughout the car.
it can reduce the levels of external noise though. Expect reductions of up to 50% to be achievable with these solutions!
Floor Damping Mats
(Photo Credit: Yahoo Singapore)
These mats are made of thick and durable material, suitable for use in the high footfall areas of the vehicle. There are several floor damping mats available, but two of the best options are Damplifier Pro and Dynamat.
Whilst you can find the raw material in large rolls, pre-cut kits that are ready to use are available too. After you've placed the damping mats, you may set your floor mats on top of them. These products are typically expensive but they are well worth the expense, given the benefits they bring.
Insulating Your Doors
(Photo Credit: Fahmoto Services)
With more lax crash regulations in the past, older vehicles tend to have thinner doors. But it isn't just the metalwork that is thinner - they also have little, if any at all, sound insulation. 
Adding some material here can help to dampen the vibration of the sheet metal, further reducing sound saturation. We recommend purchasing insulation with peel-and-stick backing for the most straightforward installation. Consider getting an all-in-one kit that includes everything you'll need to insulate your car doors.
Insulating Your Roof
(Photo Credit: Fahmoto Services)
The roof is not exempt from the issues that plague the rest of the body shell. Wind noise, as well as debris from trees and raindrops, can strike the roof, a very auditory reminder that you're seated in a metal box.
Roof insulation, in keeping with the theme of the article, helps to keep unsatisfactory sounds at bay. In this location, it serves an extra function, of keeping the heat out of your vehicle too. This install is a little more involved, as it entails the removal of the headlining, so you may want to leave this to a professional!
Soundproofing Your Boot
(Photo Credit: Fahmoto Services)
Your boot floor can be a source of noise intrusion too. A simple trick to drastically cut down that noise is to install sound dampening material along the sides and bottom of the boot area. You can use the same sound deadening material as described above, and apply it in the same manner.
We recommend that you remove all items from your trunk before you attempt this, as well as any carpet laying on the floor. You should measure the space you want to cover, transfer the measurement to the material, cut it to fit, and secure it in place. If in doubt, consider using cardboard and masking tape to first create a template, before transferring it to the material itself!
You Do Not Have To Just Put Up With It
(Photo Credit: Wrench)
You do not have to just put up with unruly road noises. Soundproofing can cut out a lot of undesirable noises but it can be daunting for the rank amateur to attempt. If in doubt, you can always seek the assistance of a workshop for their expertise. 
Aside from sound insulation, you can work on reducing external noises by switching tyres, or even going as far as swapping out your mirrors for more aerodynamic ones - that is if you really are serious about keeping as much wind noise at bay!
Download the Motorist App
The easiest and smartest way to manage your vehicle in Singapore.
Download Now
Read More: Police: More Fatalities and Injuries from Traffic Accidents in First Half of 2021
---
Download the new Motorist App now. Designed by drivers for drivers, this all-in-one app lets you receive the latest traffic updates, gives you access to live traffic cameras, and helps you manage LTA and vehicle matters.
Did you know we have a Motorist Telegram Channel ? Created exclusively for drivers and car owners in Singapore, you can get instant info about our latest promotions, articles, tips & hacks, or simply chat with the Motorist Team and fellow drivers.