(Photo Credit: ThoughtCo)
Are you prepared for a roadside emergency? Here are 9 essential items that you should always have in your car. Items include duct tape, jumper cables, and a basic toolkit.

You already know that you should keep a flashlight, spare tyre and reflective triangle in your car. However, these items aren't enough to save you from a roadside emergency. In this article, we've prepared a handy checklist that highlights nine essential items to have in your vehicle. You might not need them immediately, but it's always better to be prepared.
1. Duct Tape
(Photo Credit: Texas BasketBall Inc)
Since its invention in 1942, duct tape has become an omnipresent solution for quick fixes. Although it's not a permanent solution, it certainly does help as a temporary fix during an emergency. Some examples include securing wires, holding up a loose bumper, fixing a broken side mirror (see above), and in a serious emergency, it can also be used as medical tape.

2. Window Breaker
(Photo Credit: Lazada)
Unlike in the movies, you can't simply break a car window with your fists or smash it with your elbow during an emergency. If you get into an accident and need to crawl through the window, an inexpensive window breaker can do the job. It's best to get one with a seat-belt cutter, like the one above. Going for only S$6.47, this handy two-in-one life-saving tool should always be close at hand, like the glove compartment.


3. Jumper Cables + Portable Car Jump Starter
(Photo Credit: Sportsman's Guide)
It's certainly frustrating when you find yourself with a dead battery. These cables are absolute a must-have in your car, especially during a long trip. Alternatively, if you're willing to spend more, you can even purchase a portable car jump starter. Get one for $59.90, and you won't have to rely on others for help to jump-start your car vehicle.

4. Road Map
(Photo Credit: Mighty Minds)
Are you constantly relying on your GPS for navigation? The GPS is indeed an amazing tool, but not all places have signal coverage. You might still need a physical map when there's no network service. With a physical road map, you don't have to feel lost and frustrated when you get stranded in the middle of nowhere.

5. Toothpaste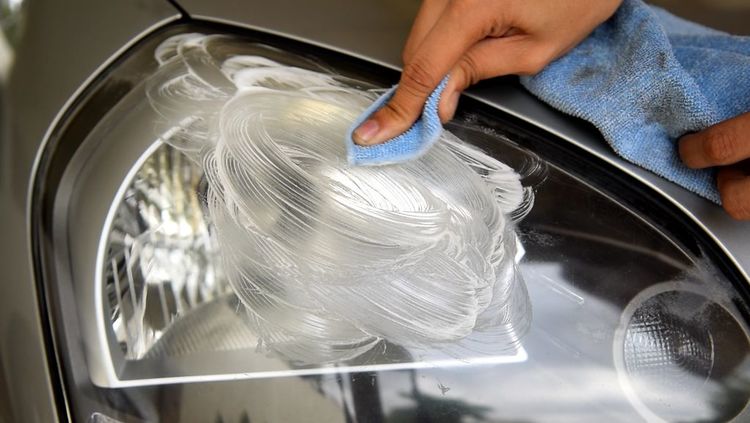 (Photo Credit: Share In)
Foggy headlights can be especially hazardous when you're driving at night. To keep you and your passengers safe, smear some toothpaste on a piece of cloth and give your headlights a polish before rinsing it with water. A small tube of toothpaste is all your need. However, this trick will not work for glass headlights.

6. Razor Blade or Scissors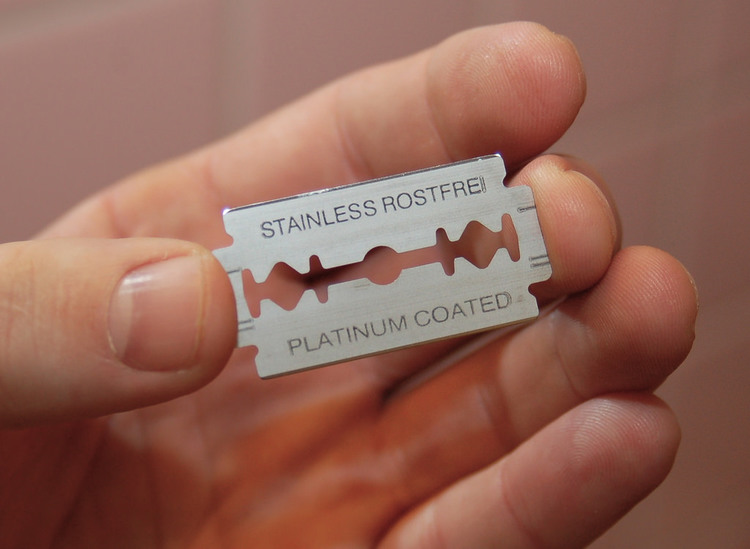 (Photo Credit: Flickr)
Don't overlook the multiple uses of a razor blade. It comes in handy when you need to cut things like jammed seat belts, wires, ropes, and cordage. Alternatively, a sharp and sturdy pair of scissors also does the job well.

7. Basic Toolkit
(Photo Credit: AliExpress.com)
With a simple tool kit, most drivers should be able to fix simple problems like loose screws and bolts. For more serious issues, it's best to leave it to the experts. A basic toolkit can be bought for cheap, and keeping one in your car might come in handy one day.
8. Emergency Cash
(Photo Credit: Borrow Smart Repay Smart)
A small pool of emergency funds will be handy in a pinch. It can be used to tip tow truck drivers, pay for petrol, or buy supplies while on the road.

9. First-Aid Kit
(Photo Credit: Guardian)
The importance of a first aid kit cannot be overstated. It can be a lifesaver when you or your passengers sustain an injury during an accident. You can either prepare a kit yourself or purchase a pre-packed one from pharmacies and drug stores.
Download the Motorist App
The easiest and smartest way to manage your vehicle in Singapore.
Download Now
Read more: For Drivers: 10 Car-Related Products to Buy this Black Friday
---
Download the new Motorist app now. Designed by drivers for drivers, this all-in-one app lets you receive the latest traffic updates, gives you access to live traffic cameras, and helps you manage LTA and vehicle matters.