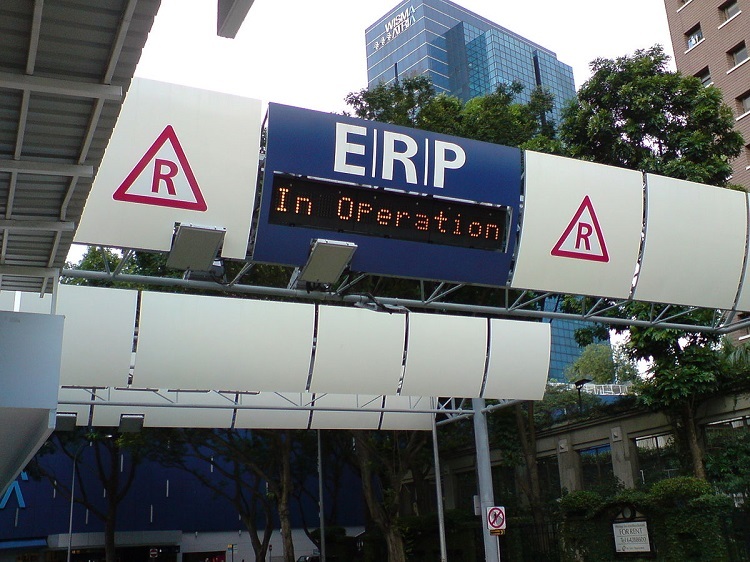 (Photo Credit: Wikimedia Commons)
Good year-end news for all the drivers out there! This December's school holidays, you will get to enjoy lower Electronic Road Pricing (ERP) rates.

Announced by the Land Transport Authority on Monday (12 Nov), the ERP rates between 17 November to 31 December for several expressways and roads will be reduced by S$1 per Passenger Car Unit (PCU). During this period, drivers will also not be charged if the existing rate is 50 cents per PCU.
(Photo Credit: LTA's Facebook Page)
Several gantries along Singapore's major expressways will also be affected. These expressways include the Ayer Rajah Expressway, Central Expressway and East Coast Parkway.
(Photo Credit: LTA's Facebook Page)

Congested roads such as Bendemeer Road, Kallang Bahru, and Upper Bukit Timah Road will also have their ERP rates reduced.
According to the LTA, these revised rates are not permanent and will revert back to the pre-school holiday charges on 2 January 2019. The rates for other non-mentioned gantries will also remain unchanged during this period.
The next quarterly ERP rate review will take place in February 2019.
Download the Motorist App
The easiest and smartest way to manage your vehicle in Singapore.
Download Now
Read more: 5 Unconventional Ways to Avoid Traffic Jams in Singapore

---
Download the new Motorist app now. Designed by drivers for drivers, this all-in-one app lets you receive the latest traffic updates, gives you access to live traffic cameras, and helps you manage LTA and vehicle matters.