Famed German tuning company Brabus has just unveiled its new upgrade package for the all-electric Mercedes-Benz EQS, and it's a departure from the usual bonkers Benzes that they're known for making.
Rather than focusing on increasing overall power output and insane torque figures, the company has instead concentrated their resources into making a much more efficient EQS. So while you may not see a bump in headline performance stats, you'll definitely see a remarkable improvement when it comes to aerodynamics.
Through intensive testing and R&D efforts, Brabus has managed to improve the drag coefficient figure by an impressive 7.2%. Bear in mind that the EQS was already incredibly slippery to begin with. In fact, it's the most aerodynamic production car in the world, boasting a Cd value of just 0.20. With the Brabus package installed, the value will easily enter the 0.1 category.
In order to achieve this, Brabus fitted the EQS with a host of carbon parts. The front lip, for example, has been crafted to both lower the overall Cd value and minimise front axle lift when driving at high speeds. As for the carbon trims on the side air intakes, they assist in directing airstream even more specifically to the radiators and front brakes.
Other carbon components include a diffuser and spoiler for the rear fascia, as well as air deflectors located behind the rear wheel arches.
According to Brabus, these lightweight parts all contribute to improved airflow optimisation and a whopping 40% reduction in aerodynamic lift.
In addition, this tuned-up EQS will come with 22-inch Brabus' Monoblock M forged wheels, as well as the company's SportXtra suspension module. The latter allows for the ride height to be lowered by up to 15 millimeters at the front and up to 25 millimeters at the rear, thus improving driving dynamics by lowering the center of gravity.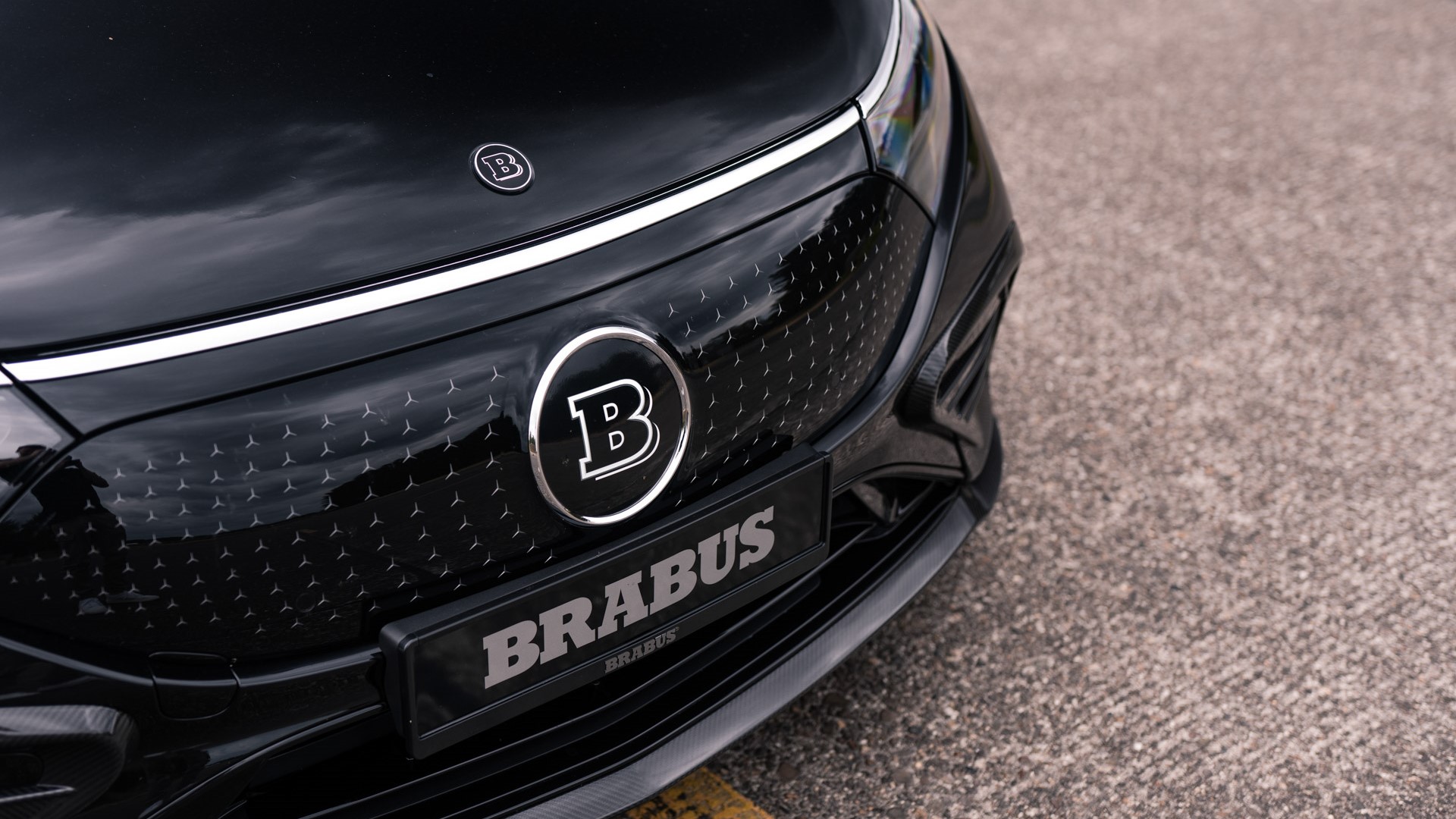 What does all of this mean in the real world, then? The company claims that because of the vastly improved aerodynamics, range is improved by 7% on average in the speed range between 100 and 140 km/h. This means that with the Brabus kit, the EQS will now hold a real-world range of approximately 675 km, versus 631 km for the standard EQS 450+. 
This upgrade package is available only for the EQS 450 at the time of publication, with no mention of other EQS variants standing to benefit from such a kit.
While this is obviously a step forward in bringing the aftermarket culture to electric cars, we remain keen on seeing Brabus finally gaining access into Mercedes-Benz's software (and that of other manufacturers) and making mountains of power in their specialty vehicles in the near future, just like the good old days. 
Photo Credit: Brabus GmbH
Download the Motorist App
The easiest and smartest way to manage your vehicle in Singapore.
Download Now
Read More: Your Electric BMW May Be Able to Travel Almost 1000 KM in One Charge in the Future
---
Download the Motorist App now. Designed by drivers for drivers, this all-in-one app lets you receive the latest traffic updates, gives you access to live traffic cameras, and helps you manage LTA and vehicle matters.
Did you know we have a Motorist Telegram Channel? Created exclusively for drivers and car owners in Singapore, you can get instant info about our latest promotions, articles, tips & hacks, or simply chat with the Motorist Team and fellow drivers.