(Photo Credit: Flickr/Travellers travel photobook)

Add these 10 scenic roads to your travel bucket list.

Planning an epic road trip for this coming March holiday? Here are 10 scenic roads you should consider. These wanderlust-inducing roads range from winding coastal routes in Norway to spectacular mountainous trails in India. Check them out below.
1) The Atlantic Road, Norway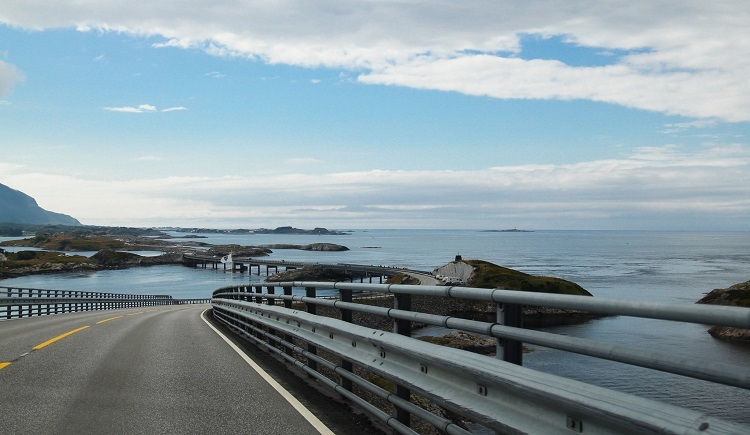 (Photo Credit: Flickr/Johan Bichel Lindegaard)
Joining the cities of Kristiansund and Molde, the Atlantic Road in Norway is an 8.3km-long road that features a number of bridges that link several small islands to the mainland. If you're lucky, you might even spot wildlife like whales and seals swimming in the sea.
2) The Rohtang Pass, India
(Photo Credit: Flickr/Vikramdeep Sidhu)
The Rohtang Pass in India is located on the Pir Panjal range of the Himalayas. Opened only from May to November, this route is considered hazardous by many due to unpredictable snowstorms, blizzards, and landslides. Regardless, the journey is worthwhile, as you'll get to see beautiful frozen glaciers and clouded mountaintops.
3) Pacific Coast Highway, California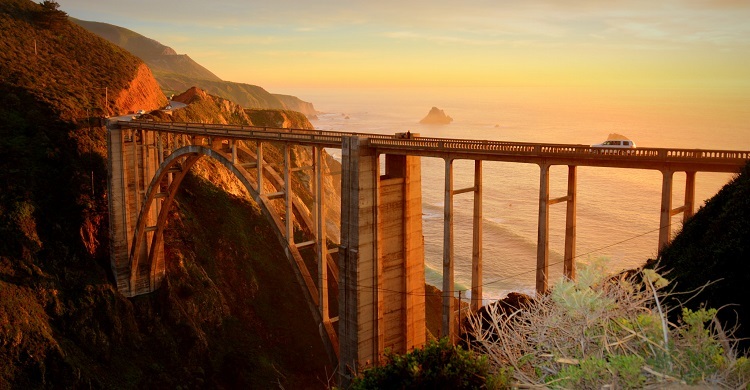 (Photo Credit: Flickr/Akash Gupta)
The Pacific Coast Highway (PCH) in California offers some of the most breath-taking views of the Pacific ocean. One notable location along this stretch of highway is the Bixby Bridge in Big Sur. This iconic bridge is widely known as "one of the most photographed features on the West Coast".
4) Great Ocean Road, Victoria, Australia
(Photo Credit: Flickr/Travellers travel photobook)
Home to the Twelve Apostles limestone stack formations, the Great Ocean Road in Victoria is an important tourist attraction in the region. Besides scenic views of the ocean, the highway also cuts through beautiful rain forests and national parks.
5) Ruta 40, Argentina
(Photo Credit: Flickr/Juan Carlos Martins)
One of the longest highways in the world,
Ruta 40
stretches across western Argentina, from North to South. At over 5,000km-long, it crosses 20 national parks and 18 major rivers, making it an ideal drive for those who enjoy a change of scenery from time to time.
6) Stelvio Pass, Italy
(Photo Credit: Flickr/Mia & Steve Mestdagh)
Picked by
Top Gear
as the "greatest driving road in the world", the
Stelvio Pass
is located in Northern Italy and is the second highest pass in the Alps. Complete with 48 sharp hairpin turns, this scenic mountainous route is perfect for drivers who enjoy a challenge while on the road.
7) Tianmen Mountain Road
(Photo Credit: My Best Place)
Located within the Tianmen Mountain National Park in China's Hunan Province, this treacherous 11km road features 99 hairpin bends that will surely test seasoned drivers. Complete with vertigo-inducing mountainous views, drivers will reach the famous Tianmen cave once they complete the course and reach the top of the mountain.
8) Patchwork Road, Biei, Hokkaido
(Photo Credit: Good! Hokkaido!)
Named after its colourful fields and their resemblance to patchwork fabric, this picturesque location is located in the northwest of Biei, a small town located in Hokkaido. Offering rural landscapes throughout the year, this place is perfect for drivers who wish to escape the hustle and bustle of city life.
9) The Valley of Fire Road, Nevada
(Photo Credit: Flickr/Wasif Malik)
Located in the Nevada desert, the Valley of Fire Road is aptly named after its stunning red rock formations. These rocks apparently look like they are on fire when reflecting the sun's rays. Besides this spectacle, drivers will also be treated to open desert terrains, as well as long meandering roads.
10) El Chalten, Argentina
(Photo Credit: Flickr/Nestor Galina)
With a panoramic view of the surrounding mountains, the road to El Chalten, a small mountainous village in Santa Cruz, Argentina, definitely has a lot to offer. With few signs of civilization along the way, the road is often empty, allowing drivers to cruise at their own leisure and take in the majestic scenery.
Where would you like to travel to for an epic road trip? Let us know in the comments below.
Download the Motorist App
The easiest and smartest way to manage your vehicle in Singapore.
Download Now
Read more: 15 Unspoken Etiquette Rules That Every Car Passenger Should Know

---
Download the new Motorist app now. Designed by drivers for drivers, this all-in-one app lets you receive the latest traffic updates, gives you access to live traffic cameras, and helps you manage LTA and vehicle matters.