With COE prices skyrocketing to frankly ridiculous highs, and petrol prices on the rise due to oil shortages from recent global conflicts, electric vehicles (EVs) seem to be gaining huge bouts of popularity.
With steep rebates and lower running costs, could you actually shop electric, if you are in the market for a commercial vehicle?
Well, if you want something that screams "sustainability" or "the future", then the new Citroën e-Berlingo may just be right up your alley. But quintessentially, how does it stack up to its traditional petrol or diesel rivals, and is it worth it to make the transition to electric power now? 
Is it powerful e-nough?
As with all electric vehicles, power is delivered instantly as soon as you depress the accelerator. This makes even electric vans surge off the line quicker than that unsuspecting Maserati lined up alongside. The e-Berlingo is no exception.
An electric motor that pumps out 260Nm of torque and 100kW (approximately 134bhp) of power propels you forwards, and if the Speed Warning System (with its annoying beep) was not installed, this van will do the century sprint in just 9.7 seconds.
Pretty respectable figures even for a box-standard car.
Unfortunately, unlike its bigger e-Dispatch sibling, this van does not come with cruise control. This is especially annoying when you are cruising long distances on the expressway, not being able to maintain a constant speed and keeping the van from beeping.
The decently-sized 50kWh battery that comes with the van is good for an estimated 293km of range. In testing, with the aircon running and a bit of cargo to lug around, we got a more realistic 250km of range on average.
You can even harness some juice back while you drive with the van's regenerative brakes. You don't have to worry about battery issues as well, as Citroen covers it under an 8-year or 160,000km warranty.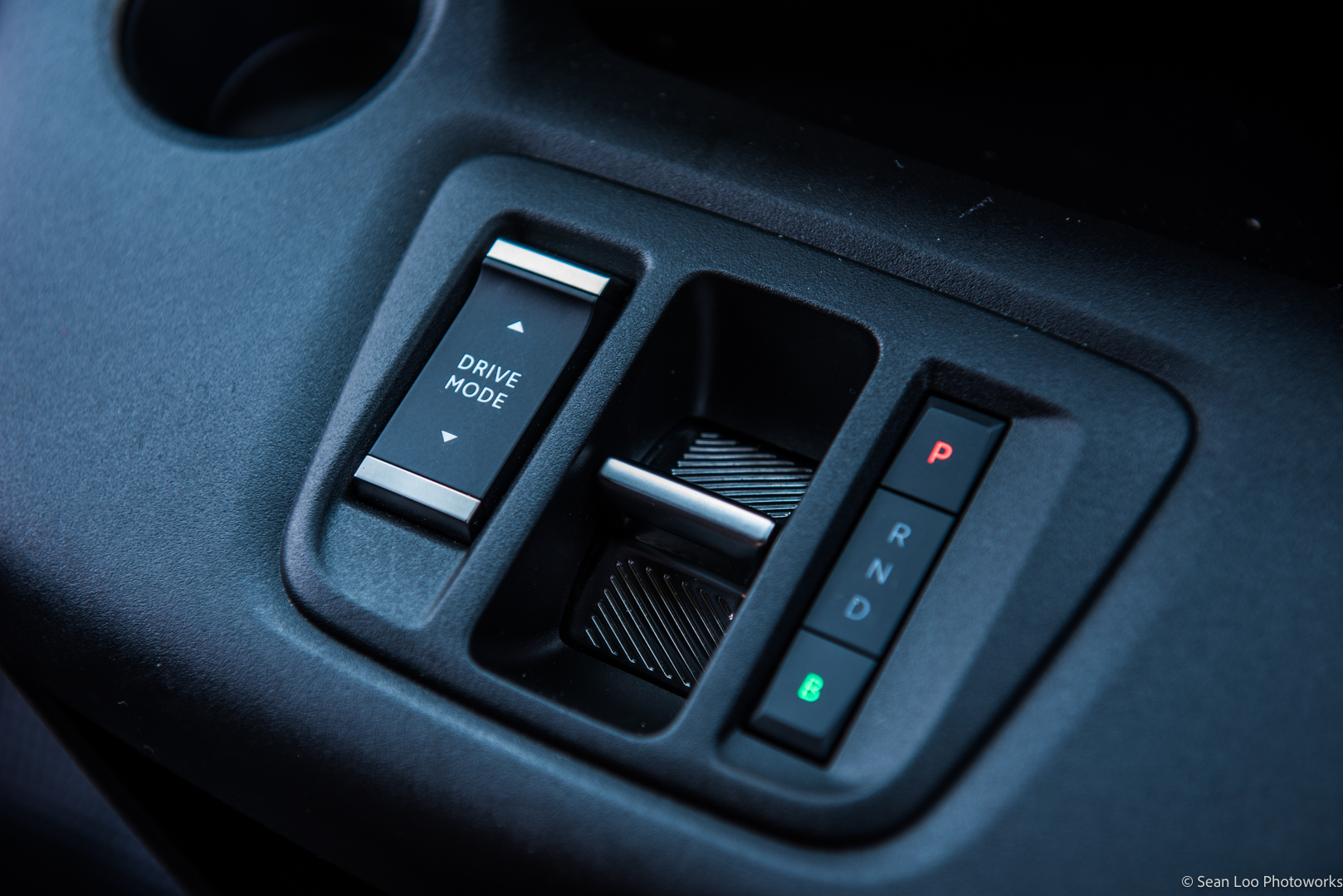 Three driving modes are included with the e-Berlingo - Power, Normal and Eco. While the van does have more than enough power in normal mode, when carrying a full load of cargo the Power setting does help it get off the line a tad quicker.
The steering is extremely light for a van, and even though it is huge, parking is actually very easy thanks to front and rear sensors and a digital rear-view cum blindspot mirror, which projects an image from a rear mounted camera. 
Now, traditional vans are usually loud and noisy due to their boisterous engines and lacklustre insulation. This on the other hand is civilised and composed, and you don't feel like you're imposing somebody else's space just by idling in a corner.
The insulation is pretty commendable, enabling you to enjoy your choice of entertainment whilst on the move without being disturbed by outside noises. You really feel separated from the rest of the world.
Is it e-asy to own this?
Now, at first glance, this looks just like any normal van, minus the striking decals which this test unit wears. Only upon closer inspection would you spot the charging port, located on the rear left panel.
This van gets both AC (Type 2) and DC (CCS Combo) support. A 0 to 100% charge would take roughly 1.5 hours, which is handy when you're parked for lunch, but may be an issue for customers like delivery businesses who need these vans running constantly.
There's nothing too fancy on the inside, but as far as commercial vehicles go it's mighty decent. You get a tall driving position, and the seats are made with a combination of fabric and synthetic leather. This being a van means you can fit three in the front, although the middle person will have some awkward legroom.
The middle seat also has a fold down "table" and extra storage space under the seat. Bought something and don't want your partner to know? You can hide it here!
There are multiple storage compartments around the cabin for you to stow stuff, including overhead slots that can even fit laptops with ease.
It even makes you feel a little like you are packing items into the overhead compartment on an aeroplane!
The instrument cluster is mostly analogue, apart from the small 3.5-inch display in the middle. Your aircon settings and volume controls are physical dials. Old school, but they work perfectly fine, no complaints there.
The 8-inch touchscreen is pretty responsive and you even get Apple CarPlay and Android Auto on board, which works a treat.
The rear cargo area measures about 2.1m by 1.5m by 1.2m, and has a payload capacity of 750kg. Even though it is electric, the batteries do not get in your way as they are tucked underneath the vehicle, resulting in a nice flat floor.
Round the back, there's not much going on. You get split rear doors, and an "E" badge to let other motorists know you are driving something futuristic.
Fundamentally, is it E-xpensive or worth it?
There's really not much to complain about the Citroën e-Berlingo. It is extremely silent, can carry loads of cargo, and has a spacious cabin with creature comforts. 
But, as much as the van is nice, it needs to be first and foremost practical. The question that needs to be answered now is, who is this van for?
At $68,999 excluding COE, this is a little on the pricy end. And yes you will need to spend considerably more time charging up, with its realistic range a far cry from the mileage other ICE vans can achieve.
However, it is definitely cheaper to "top up", and to maintain too, as there are less mechanical parts as compared to regular petrol or diesel vans.
All things considered, the e-Berlingo is a viable option for the eco-conscious business owner if you have reliable access to a dedicated charging solution.
With electric vehicles soon to take over the roads in the not-too-distant future, being an early adopter may not be such a bad idea after all.
Head on down to Cycle & Carriage Singapore and give the Citroën e-Berlingo a go here.
Specs
Price:

S$68,999 (Excluding COE)

VES Banding: A
Performance:



Engine: Permanent magnet synchronous motor 

Power: 100kW (134 bhp)

Torque: 260 Nm

Energy Consumption: 5.4km/kWh

Battery Range: 293 km

0-100km/h: 9.7 Seconds

Top Speed: 130 km/h

Drivetrain: Single-speed (Automatic)

Brakes (Front & Rear): Disc



Measurements:

Wheelbase: 2,975 mm

Dimensions (LxWxH): 4,753 mm x 1,848 mm x 1,880 mm

Battery Capacity: 50 kWh

Features:

Apple CarPlay & Android Auto

Electronic Parking Handbrake

Electronic Rear-view Mirror

Hill Start Assist

Front & Rear Parking Sensors

Under Seat Storage

8-inch touchscreen display
Prices are accurate at the time of writing.
Download the Motorist App
The easiest and smartest way to manage your vehicle in Singapore.
Download Now
Read More: mReview: Citroën e-Dispatch Electric - The Silent Workhorse
---
Download the Motorist App now. Designed by drivers for drivers, this all-in-one app lets you receive the latest traffic updates, gives you access to live traffic cameras, and helps you manage LTA and vehicle matters.
Did you know we have a Motorist Telegram Channel? Created exclusively for drivers and car owners in Singapore, you can get instant info about our latest promotions, articles, tips & hacks, or simply chat with the Motorist Team and fellow drivers.