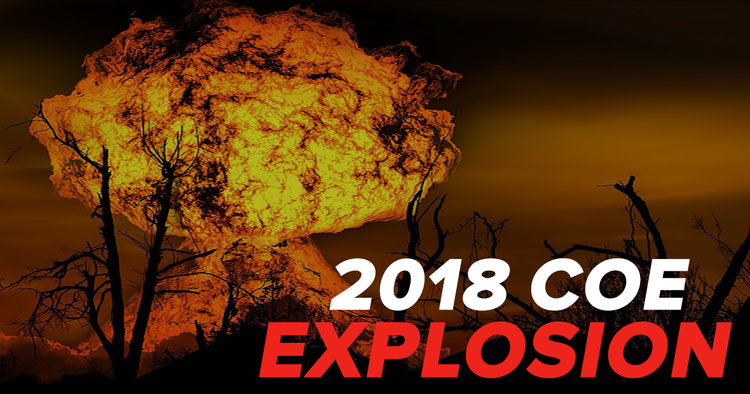 (Photo Credit: Pixabay)
Come 2018, the vehicle growth rate in Singapore will be at zero. How will it affect COE prices? Will it take a tumble, or will it rocket sky high? In this article, we'll explore four key reasons why we believe it will be the latter.

Gone were the days when the COE was just $2. With Singapore's new zero growth rate policy for vehicles, it will definitely affect the price of COE for the years to come. But will it ever plunge that low again or will it maintain status quo? Maybe the price might rocket sky high? In this article, we'll be exploring four key reasons why we believe COE prices will only be going up.
1. Reduced COE Quota
(Photo Credit: Flickr)
The Vehicle Quota System (VQS), or more commonly known as "COE Quota", regulates the growth rate of vehicles in Singapore. With the growth rate now at zero in 2018, COE prices will definitely be on the rise due to an insufficient number of COEs to accommodate new car purchase demands. This is a classic case of supply and demand.

Even when the previous vehicle population growth was at 0.25%, the COE quota was already declining consistently. Therefore, if the supply of COE drops even further next year, you could expect COE prices to shoot up to new heights.
According to the Land Transport Authority, it only plans to review the vehicle growth rate again in 2020. Who knows what the price of a COE might cost then.
View the latest and past COE results
2. COE Bidding Becomes More Competitive
(Photo Credit: Pixabay)
Designed to encourage car owners to outbid each other to obtain a COE, the current bidding system has been successful in maintaining competition throughout the years with an average bidding price of S$49,651 in 2017. One way to predict future COE premiums will be to analyse the competition for the next bidding period.
As previously mentioned, a lower quota will result in higher competition, while a higher quota means lesser competition for the certificate.
The final COE premium is decided by the price of the highest unsuccessful bid plus $1. Therefore, if the demand increases next year, car owners will be "fighting" to outbid each other for a reduced number of COEs available in the market. This makes the bidding system more competitive and may result in a rise of COE premiums.
3. Increased COE Renewals
(Photo Credit: Wikimedia)
There appears to be an upward trend of car owners opting to renew their vehicle's COE after the 10-year mark. In 2015, about 6,000 Cat A cars had their COEs renewed, an almost 600% increase as compared to 2014. In fact, this number tripled in 2016, with about 18,000 car owners opting to renew their COE.
With COE premiums expecting to rise even further, choosing renew one's COE appears to be the more affordable option for car owners. Another reason why it might be more attractive to car owners is because of the eligibility to obtain a complete 100% loan for their COE renewal. This basically means car owners will not need to fork out a large sum of money, like paying a downpayment for a new car.
With fewer owners choosing to scrap or de-register their cars, only a small pool of owners will get the opportunity to obtain a COE for their new cars. This will then increase COE premiums due to stiffer competition, as mentioned in the earlier points.
Planning to renew your COE? Get free, professional advice before doing so
4. Car Owners Are Selling Early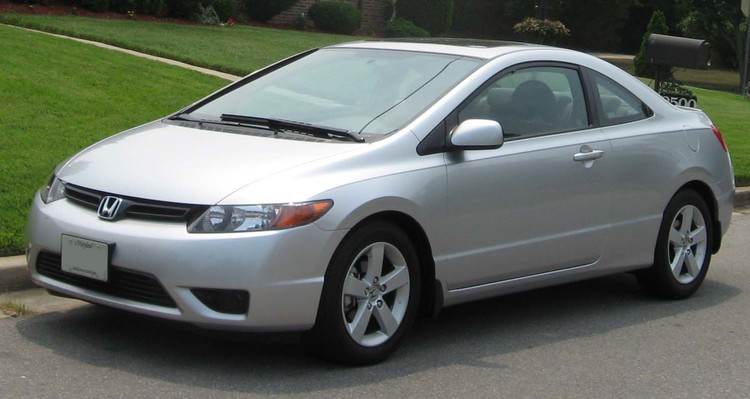 (Photo Credit: Wikipedia)
To avoid facing the full impact of the zero vehicle growth policy, car owners are already preparing to take action early. Car owners with COEs expiring early next year can be seen discussing about COE renewal on forums and driving communities.
Similarly, car owners whose rides have less than two years of COE left can be seen discussing the possibility of letting go of their rides early in order to either buy another 2nd hand car with a longer lifespan, or a brand new vehicle.
If car owners are already taking action early, COE premiums will definitely be affected even before the zero vehicle growth policy officially kicks in next year.

Is your car value affected by the current COE results? Find out more here!
Summary
Contrary to the reports on the newspapers, it does seem that the zero vehicle growth policy will affect COE premiums in more ways than one. Who knows what the government will do if COE prices actually increases and cars become less affordable for citizens.
Schedule a free COE renewal consultation session!
Read more: 4 Questions to Ask Yourself Before Renewing the COE of Your Car

---
Download the new Motorist app now. Designed by drivers for drivers, this all-in-one app lets you receive the latest traffic updates, gives you access to live traffic cameras, and helps you manage LTA and vehicle matters.