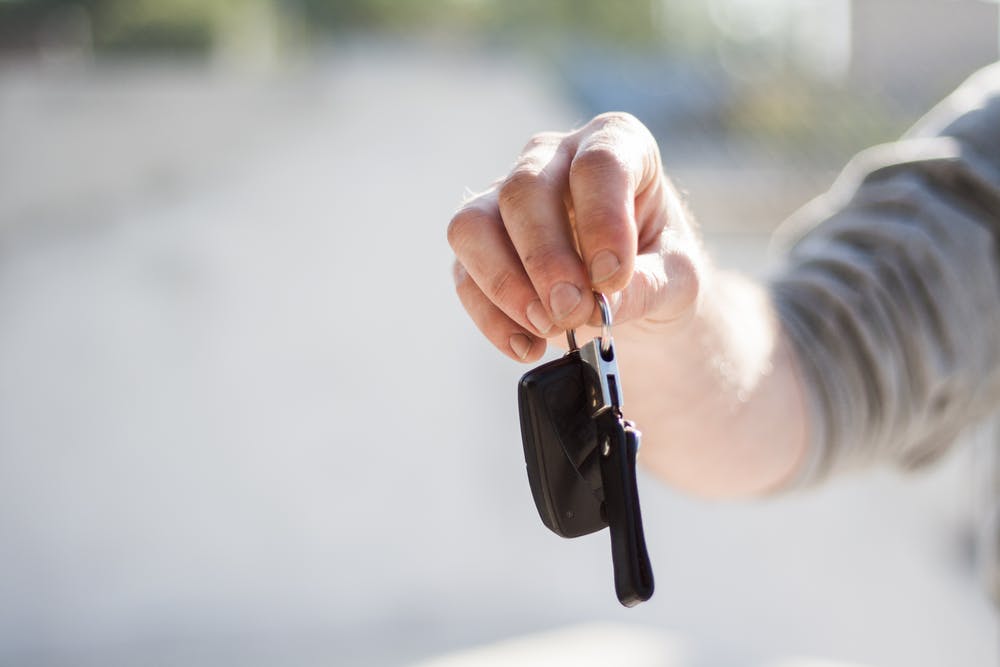 Beat the crowd during the festivities with our handy car rental cheat sheet! Afterall, crowds are unavoidable if you're commuting by public transport - some privacy on your journeys would surely be much appreciated!
It's something most of us rely on to get about. With cars suffering from massively inflated prices, public transit is very much a reality the masses will have to contend with.
Fortunately, we're blessed with an extensive public transport network that allows for reliable daily commuting without having to spend a big chunk of change. However, on special occasions (festivities like the Chinese New Year), our transit system may be swamped with crowds, as everyone attempts to shuttle themselves from household-to-household for visitations.
You can enjoy the perks offered by a car sans the high ownership costs by renting a car. Use these affordable car rental services in Singapore for a short commutes, or perhaps even utilise cars from some of these rental companies for-hire purposes!
Price Breakdown

Service Provider

Description

Rates

CarLite

- Ideal For Short Commutes
- Drive in Malaysia for $26.75/day

From $0.60/15min

BlueSG

- Point A-to-Point B Rentals
- Hourly Packages Available

From $0.36/min

TribeCar

- Lowest Cost Option
- P-Plate Friendly

From $0.50/hr

Shariot

- 300 Cars Across 85 Locations
- Rent For As Short As 15min

From $1/hr

GetGo

- 1,000 Cars Across 900 Locations
- No Deposit Required

From $3/hr

CarClub

- Pet-Friendly
- Clean Initiative, Disinfectant Spray And Anti-Bacterial Air Fresheners

From $8/hr

WhizzCar

- Only Service That Allows You To Use Cars For-Hire Purposes

From $99.51/day

Motorist

- Wide Range Of Cars From Budget, Luxury, and Commercial Vehicles To Suit Your Needs

From $60/day
1. CarLite (From $0.60/15-minute)
(Photo Credit: CarLite)
CarLite offers car rental services in blocks as short as 15 minutes. This flexibility means the rentals are best optimised for Point A-to-A errands. 
Expect to pay $0.60 for a 15 minute rental - enjoy the convenience of having access to a car, whilst simultaneously paying only a fraction of what you'd spend on public transports. It really is the best of both worlds!
When the borders do reopen, you can use CarLite's fleet in Malaysia if you pay the additional fee of $26.75 per day!
Rates:
From $0.60/15 minutes (Tier 1 Off-Peak Mon - Fri 12AM-5PM)
$1.60/15 minutes (Tier 1 Mon - Fri Any other timing)
Visit CarLite's website here!
2. BlueSG (Rates from $0.36/minute)
(Photo Credit: BlueSG)
BlueSG's business model hinges on providing users with an eco-friendly and affordable alternative to transportation. It is the only service in this list that offers Point A-to-Point B rentals, and bucks the block charging its rivals utilise.
Instead, they operate on a flexible, pay-per-minute basis. There are over 500 BlueSG charging stations located islandwide, and you'll be able to monitor car and return lot availability via the BlueSG app. 
You may proceed to reserve in advance (car reservations are valid for 30 minutes, lot reservations for 45 minutes). Cars can be unlocked via your smartphone, and a pre-paired CEPAS card! 
Rates:
From $0.36/minute (Basic membership)
Visit BlueSG's website here!
3. Tribecar (From $0.50/hour)
(Photo Credit: Tribecar)
One of the pioneers in the on-demand car-sharing industry, Tribecar offers seriously competitive rates. Cars can be had for as low as $0.50 per hour, and you are allowed to use the car in Malaysia at no additional charge.
Tribecar locations almost always within walking distance from an MRT station. Their fleet can be used for private-hire purposes, as their cars are equipped with Z10 insurance.
Also equally note-worthy, Tribecar is the only service provider in this list that allows Probationary drivers to rent their vehicles!
Rates:
From $0.50/hour
Visit Tribecar's website.
4. Shariot (From $1/hour)
(Photo Credit: Shariot)
You can have access to a car from a competitive $1/hour with Shariot's Saver membership. 
They have a fleet of more than 300 cars available, across 85 locations in Singapore. You'd be able to find their vehicles stationed within various residential estates - no long walks to reach an inaccessible car. You can also rent for as long as a day, or as short as 15 minutes. 
Do note that Shariot requires a refundable security deposit of $100 when you first sign up. Drivers are required to be at least 22 years old and have two years of driving experience. Do note that you need to return cars with at least ¼ tank - otherwise, Shariot will charge you a $30 penalty fee!
Rates:
Super off-peak (12AM – 5.59AM): $1/hour
Off-peak (6AM-5.59PM): $5/hour
Peak (6PM-11.59PM): $7/hour
Visit Shariot's website.
5. GetGo (Off Peak Economy - $3/hour)
(Photo Credit: GetGo)
GetGo's aim was to provide users a barrier-free access to cars. Their service embodies this ethos, forgoing the trouble of a manual setup for the easy and automatic integrated registration process via MyInfo. 
All the necessary info is extracted and processed via SingPass. As no deposit is required to use their services, you are able to access their 1,000 strong fleet of five to seven-seater cars with a lot less hassle than its competitors.
These vehicles are distributed across 900 locations islandwide. They first charge you a flat hourly fee for using their vehicles, with a mileage charge then added. No need to pay for fuel though, as it is covered in the mileage charge!
Rates:
From $3/hour (Off-peak Economy)
$5/hour (Standard Economy)
$7/hour (Peak Economy)
Visit GetGo's website
6. CarClub (Rates from $8/hour)
(Photo Credit: CarClub)
CarClub provides car rental services that are pet-friendly. But fret not, as hygiene, especially in a pandemic, is not compromised.
The company equips each car with a free bottle of disinfectant spray and anti-bacterial air fresheners. These help users to keep the car clean, ridding the interior of pathogens and viruses that can make users ill. Complimentary hand sanitisers are also available at the stations. 
They also have a loyalty program, which rewards you with personalised discounts based on your rental hours. In essence, the more you rent, the more you save!
Rates:
From $8/hour
Visit CarClub's website.
7. WhizzCar (24-hour plan: $99.51)

(Photo Credit: WhizzCar)
WhizzCar allows you to have a side hustle with Grab. It is perhaps the only car rental service in Singapore that allows you to not spend significant hours of your day plying the roads, but yet still allows you to make some extra income.
When used in this regard, although fuel, road tax, insurance and maintenance fees are covered, you'll need to meet a minimum of two grab trips per booking to qualify for WhizzGrab's discounted prices.
Otherwise, the standard WhizzCar rental rates will apply.  
Rates:
$10.86/ hour (Standard)
From $10.70/month (membership fee) 
Discounted Prices:
1st hour: $6.51
Next 30 minutes: $3.26
24-hour plan: $99.51
Visit WhizzCar's website
Motorist Car Rental and Leasing Service
Motorist provides affordable car rentals, with a varied fleet of vehicles that span from EVs, Budget/Economy cars, Sports-Utility Vehicles (SUVs), Multi-Purpose Vehicles (MPVs), Luxury, and Commercial Vehicles.
Prices start from a competitive $60 per day, with a minimum rental period of two days for weekends. Special rental packages for festive periods are available.
Cars can be delivered and/or picked up at your convenience, though a an administration fee of $30 per trip will levied for the service. Motorist's car rental service caters to a wide array of users, and you can find out how you can benefit from it here.
You can make bookings for car rental and leasing services can be done through the Motorist App.
Download the Motorist App
The easiest and smartest way to manage your vehicle in Singapore.
Download Now
Read More: Renting a Car vs Buying a Car in Singapore 
---
Download the Motorist App now. Designed by drivers for drivers, this all-in-one app lets you receive the latest traffic updates, gives you access to live traffic cameras, and helps you manage LTA and vehicle matters.
Did you know we have a Motorist Telegram Channel? Created exclusively for drivers and car owners in Singapore, you can get instant info about our latest promotions, articles, tips & hacks, or simply chat with the Motorist Team and fellow drivers.