(Photo Credit: Autocar)

This is what you missed at the 2017 Consumer Electronics Show in Las Vegas over the weekend - out of this world concept cars!
We love taking a peek into the future now and then.


1. Chrysler Portal
(Photo credit: Fortune)
The Chrysler Portal concept features a total of 20 ground breaking technologies, connecting drivers and passengers to their mobile phones, cameras and laptops. The joint project between FCA and engineers at Panasonic Automative integrated technologies includes facial recognition, voice biometrics, vehicle temperature and mood lighting. The car itself is a breakthrough while utilising every upgrade known to this day - especially boasting a high mount display that spans the parameter of the car, optimising visibility and reducing the risk of motion sickness.

2. BMW i Inside Future
(Photo credit: edgadget)
BMW revealed the BMW i Inside Future, a collaboration with Inteland Mobile eye to produce this powerhouse of autonomous cars. The vision-based driver assistance systems in this fleet will seek to put 40 autonomous test vehicles on the roads by the next half of 2017. The car is a green movement, pushing the boundaries of luxury cars - with an in-house entertainment unit that turns the car into a mobile office or a living space. It seems BMW wants you to live in their car, extending your living room quarters into this designer mobile.

3. Nissan BladeGlider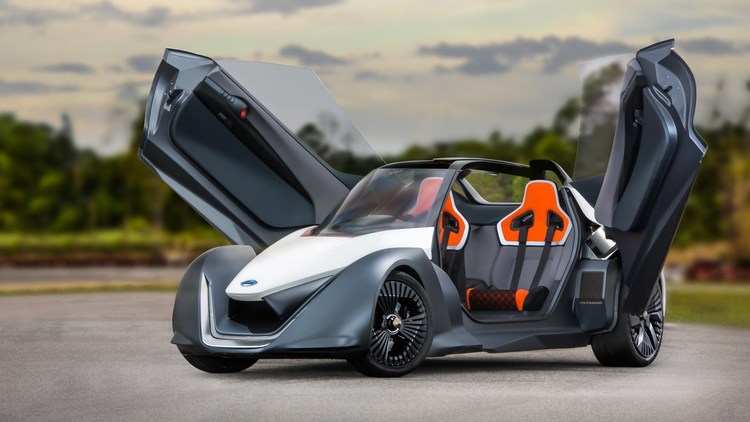 (Photo credit: Car Magazine.UK)
The BladeGlider concept was first revealed at the Tokyo Motor Show in 2013, but since its debut, the car has seen a great improvement in design and engineering refinements. The latest showcase of the Nissan BladeGlider details a streamline design that optimises functionality and comfort. An electric vehicle that pushes the notion of race cars being generally fuel-powered. This green mobile can go up to a very rapid 4.8 second 0 to 62mph sprint, and a 115mph top speed. No small feat for an eco-friendly car!

4. Toyota Concept-i
(Photo credit: inautonews)
Toyota's Concept-i envisions the relationship between our cars and us. The ergonomic and future-sque design of this car is definitely one of a kind, partnering artificial intelligence with our daily needs through technological hospitality. The AI named "Yui" will anticipate the drivers and passengers needs, measuring and responding to their emotions almost automatically. Think of it as "Siri", but instead of a phone, it's a moving, out of this world, car!

5. Volkswagen I.D
(Photo credit: Fortune)
Forget the fact that Volkswagen I.D looks similar to the Golf, because this car boasts much more than that. The design approach is simply minimalistic - no carbon fibre or over-the-top concept. However, while it lacks in design breakthrough, it makes up for it in quirky, notable features. Like it's "eyes" for instance - the LED headlights gives the car emotions while it "looks" around the area to provide drivers better visibility. It's also good to note that this futuristic car is intended to be affordable. So minimalism also extends to its price-tag.
Download the Motorist App
The easiest and smartest way to manage your vehicle in Singapore.
Download Now
Read more: 6 Futuristic Car Mods
---
Download the new Motorist app now. Designed by drivers for drivers, this all-in-one app lets you receive the latest traffic updates, gives you access to live traffic cameras, and helps you manage LTA and vehicle matters.