Fellow Motorist: Andre Brand, general manager, Porsche Singapore
Published by
David Ting
on
7 Oct 2023
. Updated on
13 Nov 2023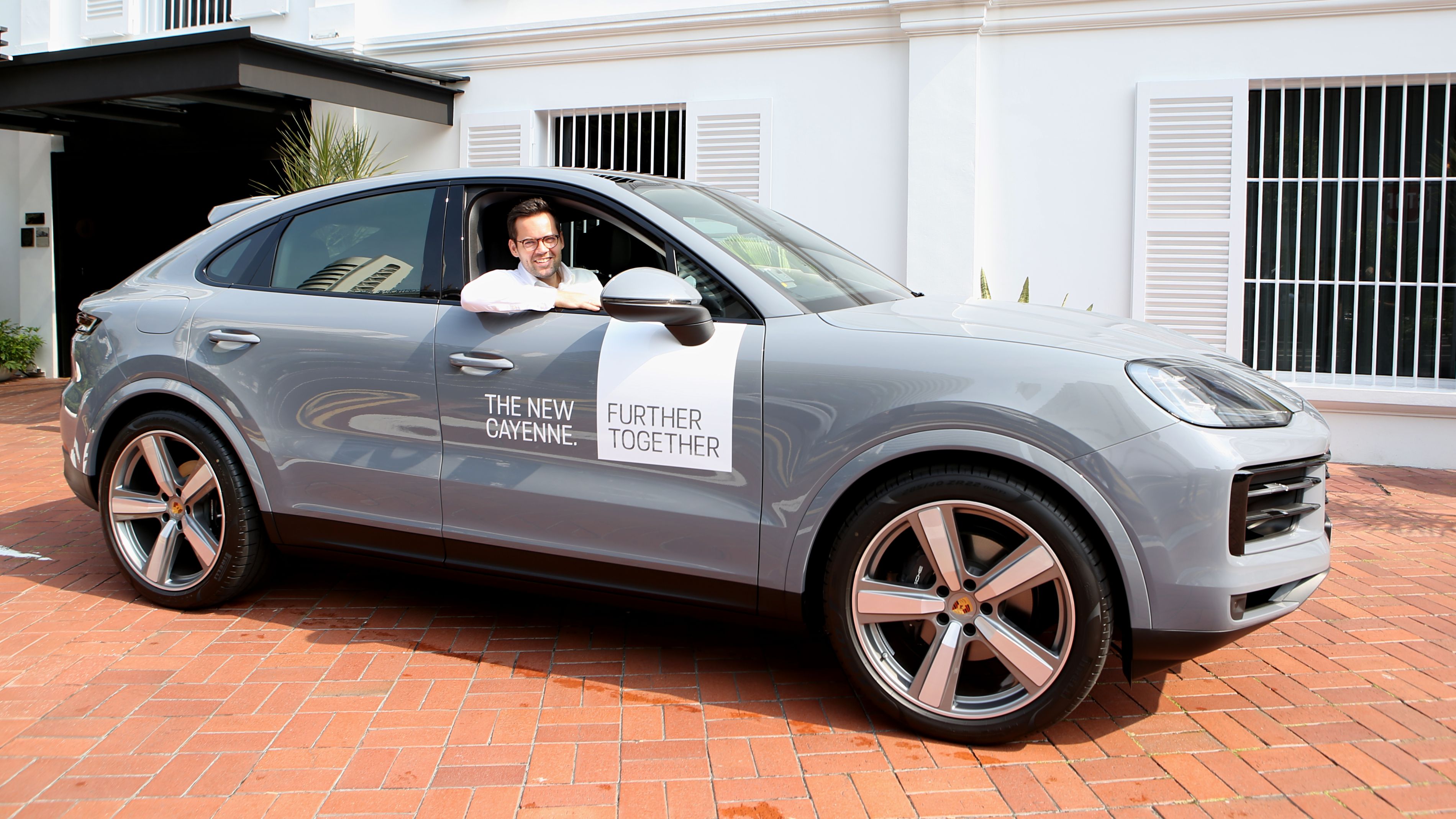 Andre Brand, 35, is the general manager of Porsche Singapore. We chat with the German national at the Singapore launch of the latest Cayenne.
How long have you been a motorist in Singapore?
About a year now. No accidents so far, very proud of that!
What do you like about motoring in Singapore?
It's very safe. I'm used to driving on the left because I was based in Japan for a few years. But driving there Is more tricky, with narrow roads. In Singapore, everyone is driving in a relaxed manner.
What do you dislike about motoring in Singapore?
The speed limit on the expressway.
What is your company car?
New Cayenne, 3-litre V6 turbo. 
Why should existing Cayenne owners upgrade to the latest model?
This is one of our most extensive upgrades in our model range. The front design now has a wider and much cleaner look, with the new Matrix LED headlights paving a carpet of light in front of the Cayenne. It can also highlight potential dangers ahead, such as pedestrians, so you can spot them right away. You also get auto high beam, which is beneficial when you drive to Malaysia. 
There is also a passenger dashboard display for infotainment which the driver cannot view. I have two kids and it's hard to entertain them in the car while driving.
And the V8 Cayenne is back, it sounds amazing!
Read More: Porsche Launches Thoroughly Reworked Cayenne with new Interior and Powertrain Options
---
Download the Motorist App
The easiest and smartest way to manage your vehicle in Singapore.
Download Now
Download the Motorist App now. Designed by drivers for drivers, this all-in-one app lets you receive the latest traffic updates, gives you access to live traffic cameras, and helps you manage LTA and vehicle matters.
Did you know we have a Motorist Telegram Channel? Created exclusively for drivers and car owners in Singapore, you can get instant info about our latest promotions, articles, tips & hacks, or simply chat with the Motorist Team and fellow drivers.